When we first came up with the idea for the Decades Reading Challenge, we envisioned that for the final month we would recommend a list of books published in 2020 that address the culture and challenges of this new decade. But sometimes truth is stranger than fiction, and no one could have foreseen that we'd spend much of the first year of the 2020s in quarantine, working and learning from home in order to protect ourselves from a global pandemic.
As a result, many of this year's new releases are set in a fictional 2020 – one in which the characters aren't wearing masks and have never heard the phrase social distancing. Of course, we've enjoyed escaping to these alternate realities in the pages of books throughout this difficult year, and we even compiled a list of our favorite new releases of 2019 and 2020.
We know that in the coming years there will probably be some fascinating novels that examine life during COVID, but there really aren't any books that yet reflect the reality of 2020. As a result, we're taking a bit of a different approach for the final month of the Decades Reading Challenge by recommending books set over a period of decades.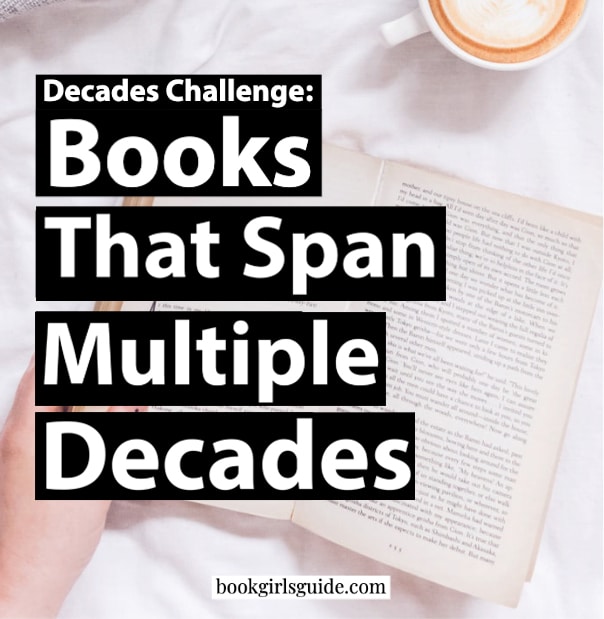 You can read all about the challenge, download your free printable reading tracker, and find book lists for each decades from 1910-2010 here.
We've heard from many of you that, throughout the challenge, you've loved diving into specific decades and discovering fascinating historical events that we didn't learn about in school. There's also a lot to learn by reading long-view novels, non-fiction, or memoirs that span multiple times or multiple generations and allow us to observe how things change over time.
With that in mind, we've compiled a list of some of the best books spanning multiple decades from the 1910s through present day. Rather than providing just a snapshot, these books provide a panoramic view of the life in the 20th century and early 21st century.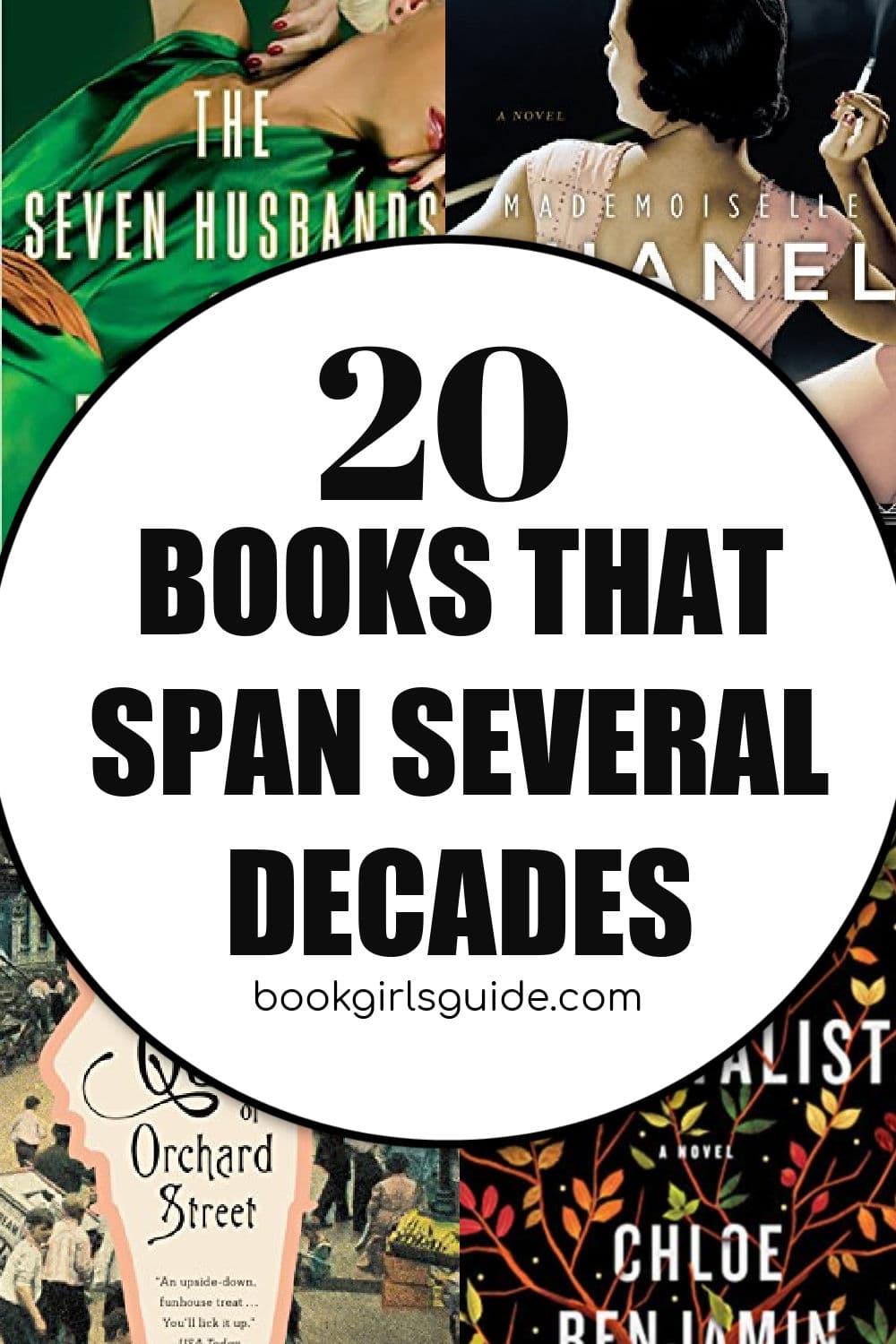 As an Amazon Associate and member of other affiliate programs, we may earn a referral fee from qualifying purchases.
Books Spanning Multiple Decades, From the 1910s to 2020
Love reading as much as we do?
Join us for more free content, reading challenges, and discussion over in the Book Girls' Guide Facebook Group!