We love participating in our reading challenges with you as part of our online book club! But, we know that many of our readers participate in local book clubs as well. Some readers use the year-long challenges to guide their in-person book club picks, but many make their own selections monthly. If you're looking for the top book club books for 2023, you've come to the right place!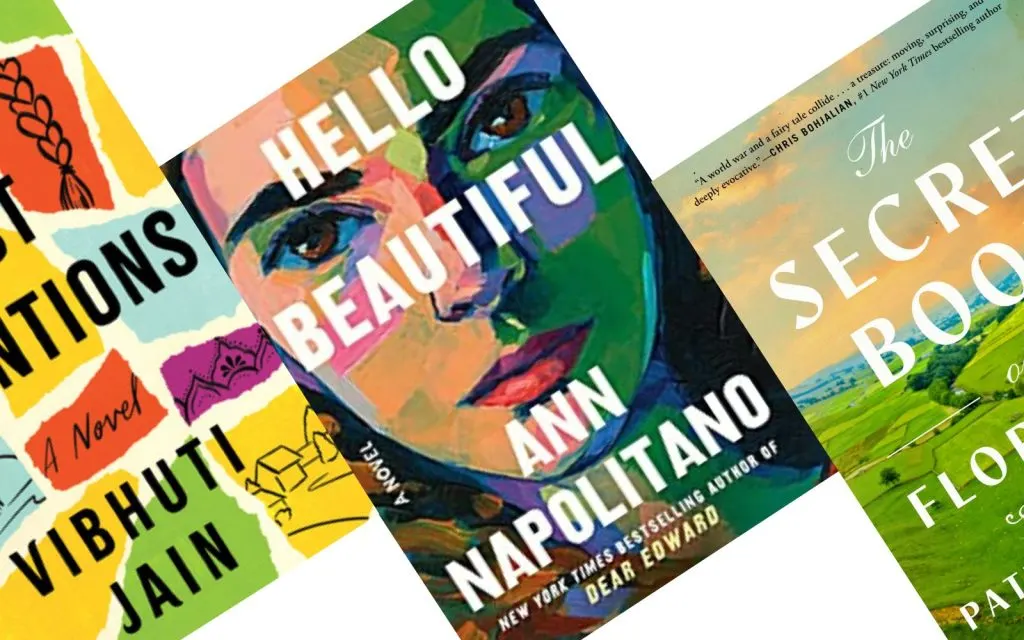 How to Pick a Book for Your Book Club
One of the trickiest parts of a successful book club comes down to selecting the right books for your group. The best book club book selections are captivating, thought-provoking, and evocative enough to ignite a lively conversation. You'll want titles that will be enjoyable but have enough depth to provide great discussion. It's ideal when a book can elicit emotions and be relatable to members in different ways.
In this post, we've curated a list of the best new books to read in 2023 from diverse genres and authors. We handpicked these titles to cater to a wide range of tastes and preferences. We've carefully considered the storytelling, character development, and thematic richness of each book. Each book on the list below is sure to spark meaningful discussions among your book club members.
If your book club members prefer to obtain their books from the local library, then new releases aren't always the best option. Popular books published this year are likely to have long library waitlists. For great recommendations from last year, be sure to check out our list of Best Book Club Books of 2022. We also have many other curated booklists aimed specifically at great book club picks on our Book Club Resources page.
Literary Fiction vs. Contemporary Fiction
We've noted the genre of each book on the list below. Most genres are self-explanatory, but others can get easily confused. We wanted to clear up a couple of definitions to help you pick the best books for your club's preferences:
What is Contemporary Fiction? Stories that could happen to real people in real settings, and that take place in the same time period the reader is living in.
What is Literary Fiction? Whereas contemporary fiction novels tend to be plot-driven, literary fiction is more character-driven; the overall tone is introspective.
The Best New Books to Read: Discussion Worthy Book Club Recommendations for 2023
Read on as we reveal our top picks for the best 2023 new-release books that will elevate your book club discussions to new heights. For this list, we've focused on books published in the first half of 2023. Mid-year, we'll update this list with upcoming releases for the second half of 2023.
More Book Club Book Recommendations
Some book clubs love to keep up with the freshest titles and newest releases. But we know that other book clubs prefer to choose backlist books that are easier to obtain from local libraries without long wait times. As a resource for groups that rely on libraries, we've also included links below to some of the best book club books from the past several years.
Reading Challenge Ideas for Book Clubs
Our annual reading challenges are great for book clubs! We've had many groups successfully use our yearly challenges to guide their groups throughout the year. Each of our challenge prompts has a corresponding list of book recommendations. Our book lists cover a wide range of topics and genres, ensuring that your club will be able to find something to fit your preferences.
Our challenges include:
Click on any challenge above to read all of the details, or find a quick summary of each here.