Do you love stories that make you feel like you're living the island life, no matter the time of year? Look no further! In this ultimate reading guide to the best Elin Hilderbrand books, we'll provide an overview of her works, including the Elin Hilderbrand books ranked by our readers.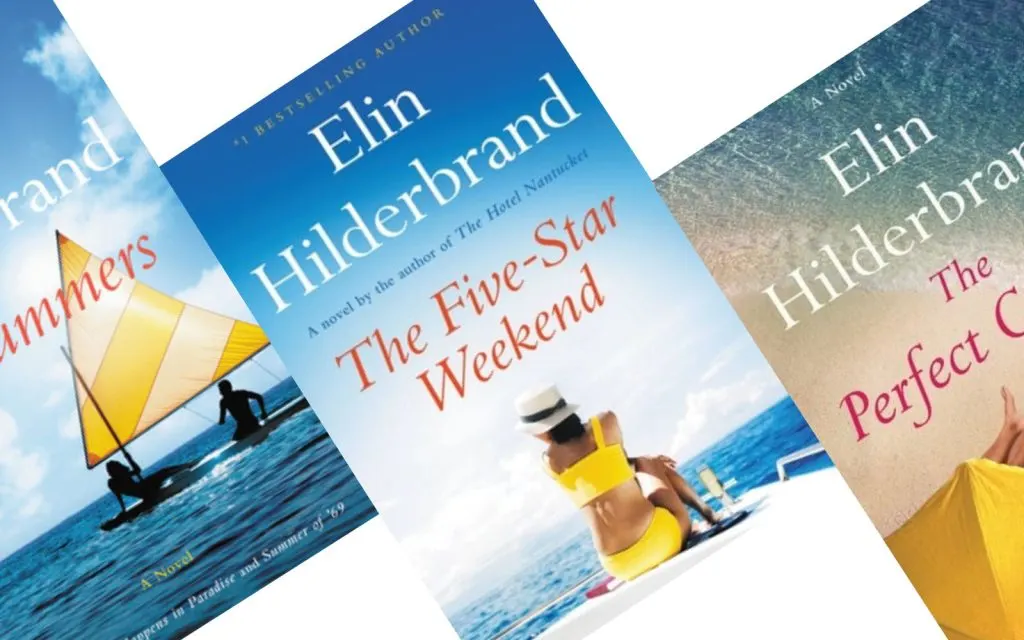 The Queen of the Beach Read
It's easy to see why Elin Hilderbrand is affectionately known as the "Queen of the Beach Read." For more than two decades, Elin's sun-soaked novels have captivated readers. Her books feature her signature blend of romance, drama, and vivid descriptions of coastal living.
Nearly all of her books feature the breathtaking backdrop of Nantucket, a charming island off the coast of Massachusetts. Elin draws readers into the lives of complex and relatable characters. Her stories explore themes such as love, friendship, and sometimes mystery. They are perfect companions for a relaxing day at the beach or a cozy evening by the fire. Family life also plays a significant role in her storytelling. She draws on her own experiences and observations to create authentic and heartfelt moments in her novels.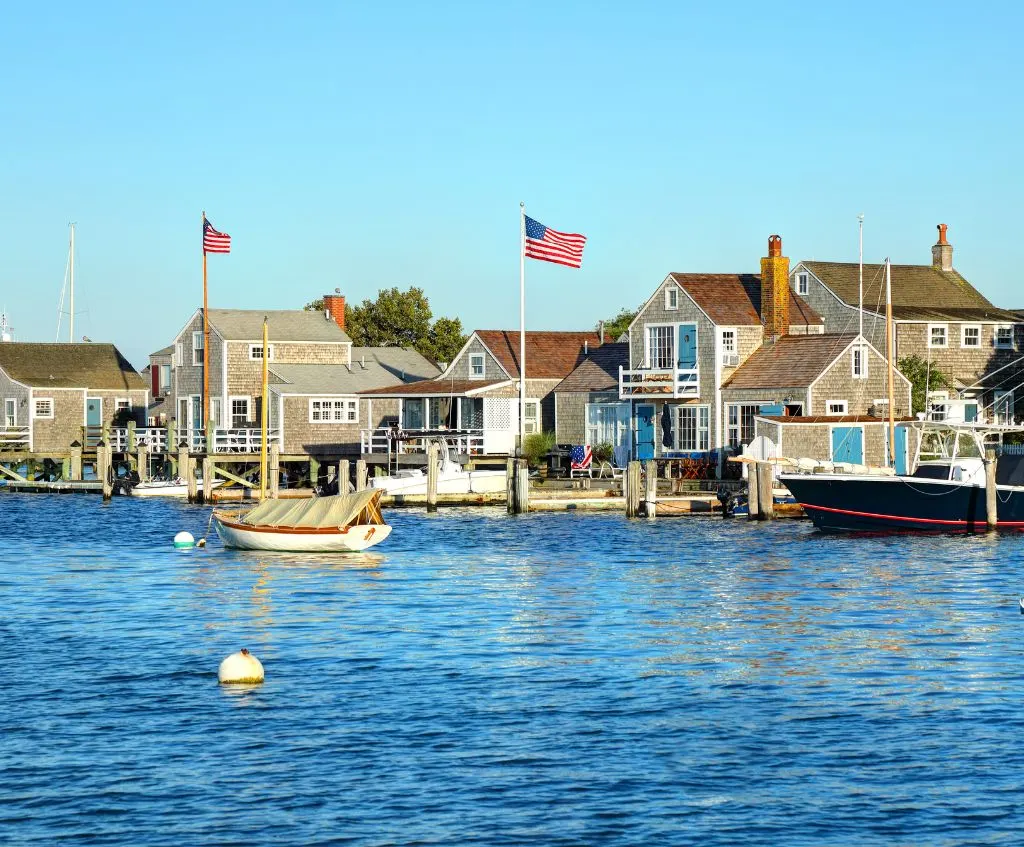 Throughout this reading guide, you'll find books by Elin Hilderbrand organized in a number of ways:
-Chronologically in order of publication date
-Sorted by type, including full-length novels, short stories, and more
-Grouped by Series
-Ranked in order based on a vote of our readers
We'll also answer some FAQs, and recommend other authors and books for fans of Elin Hilderbrand.
Later in the guide, we'll get to know the author Elin Hilderbrand better through an in-depth bio. And we'll also answer some of the most frequently asked questions about her novels and her future plans, and recommend other authors for fans of Elin Hilderbrand.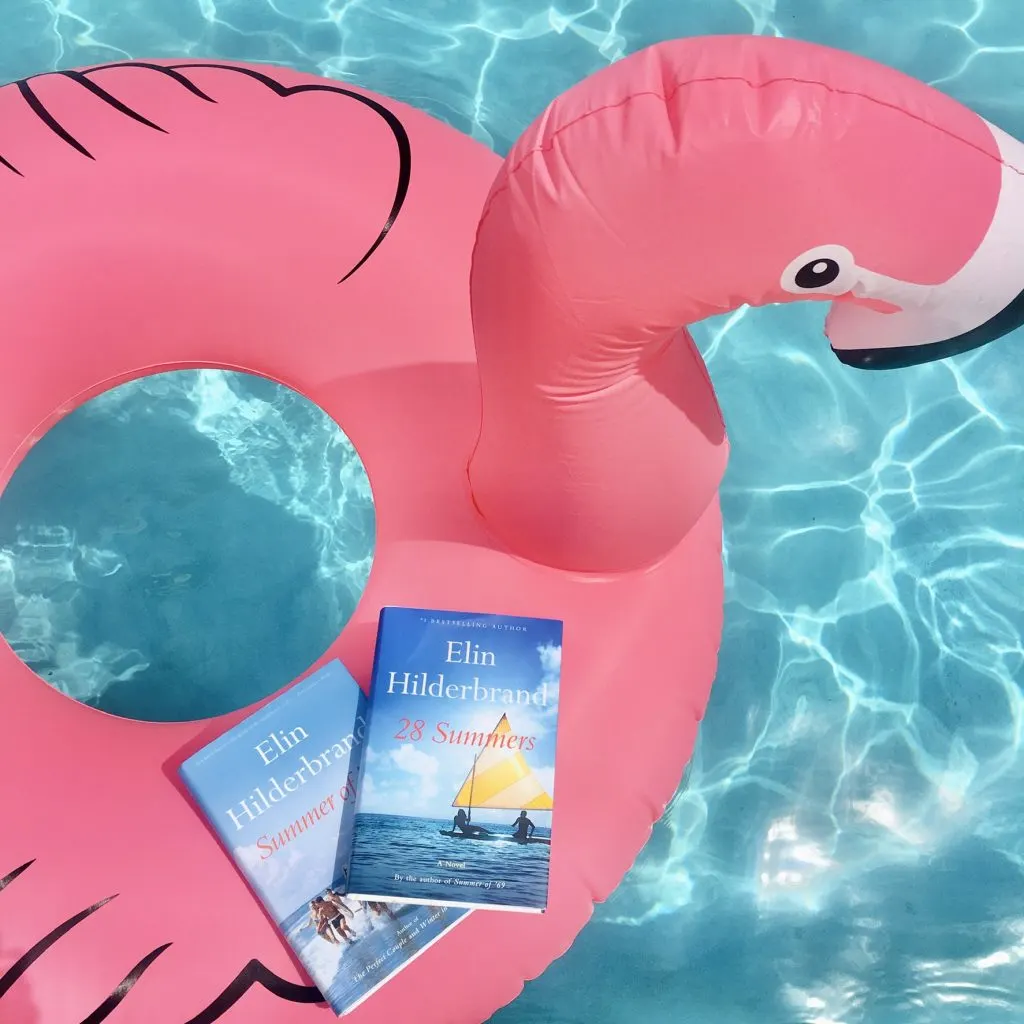 Best Elin Hilderbrand Books Ranked
While all of her books are highly rated, in early April 2023, we asked our readers to vote on their favorites. We received more than 230 responses to our survey. Based on those votes, the novels below were the crowd favorites.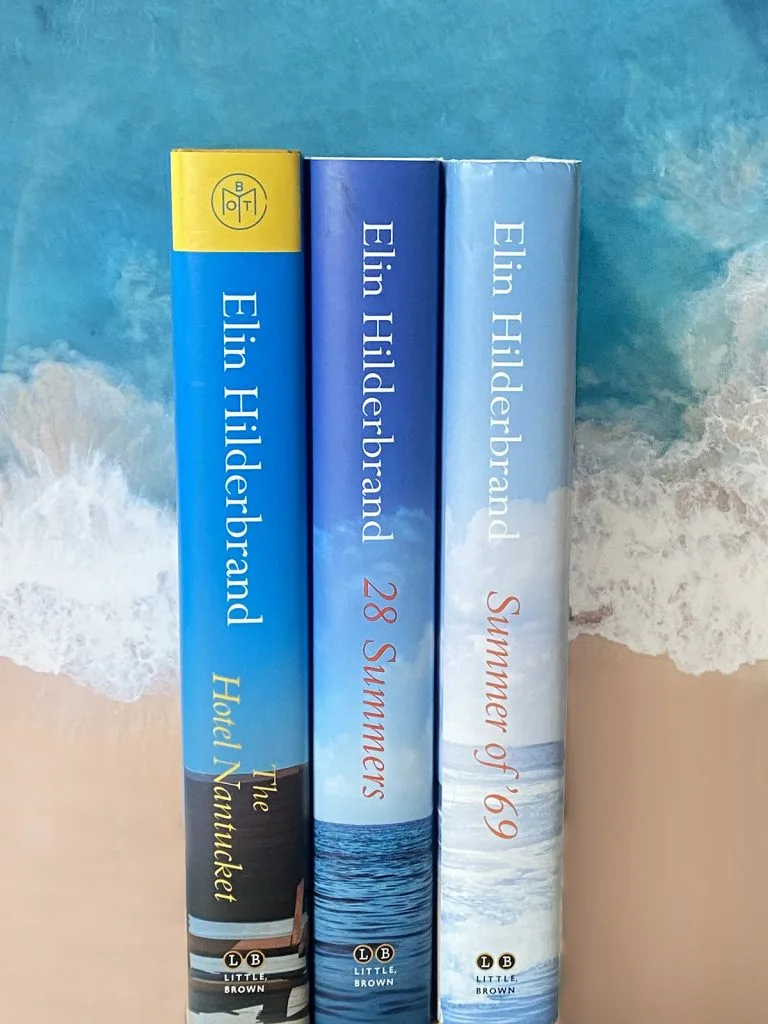 We gave our readers the option to tell us why they voted for each of their picks, and we've included some of their words as a part of each synopsis. Some readers provided beautiful quotes but preferred to remain anonymous. This is why some quotes have attribution while others do not.
When the books have been a part of one of our reading challenges, we also included reader ratings from the book logs our challenge participants submitted. NOTE: This survey was before The Five-Star Weekend was released. However, based on reader feedback, it would now be toward the top of this ranking!
New Book by Elin Hilderbrand: 2023
Elin Hilderbrand's latest book, The Five-Star Weekend, was released on June 13, 2023. This novel centers around Hollis, a popular food blogger who loses her husband to a car accident. The fight she had with him right before he drove away, drives an even deeper wedge between her and her teenage daughter, Caroline.
After learning about a trend called a "Five-Star Weekend" where one woman organizes a trip for her best friends from each phase of life, Hollis decides to host her own. But gathering her best friend from each decade from childhood through midlife doesn't turn out to be the joyful Hallmark movie she'd envisioned. But it will definitely be a weekend she'll never forget.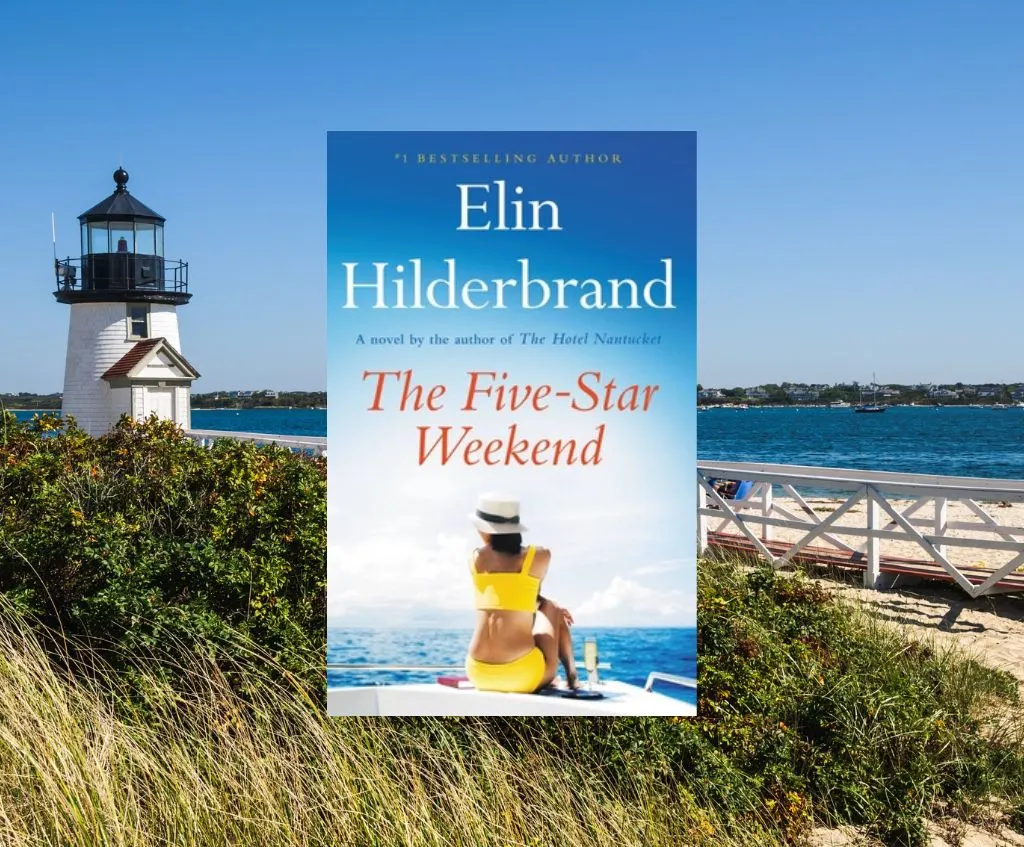 After The Five-Star Weekend, Elin plans to release her final beach read, Swan Song, in October of 2024. As we eagerly await her novel, one thing is certain: Elin's stories will continue to warm our hearts (and our cold winter reading days) as she transports us to the sun-soaked shores of Nantucket.
Elin Hilderbrand Books in Order Through 2023
Since the publication of her first novel in 2000, Elin has penned 28 popular novels. She's a regular on the New York Times bestseller list, having sold more than 20 million books worldwide. Many of her books are stand-alone novels that can be read in any order. However, those marked with an asterisk are part of a series. We discuss each Elin Hilderbrand series in more detail below. Elin has also penned a number of short stories, including some as sequels to her novels.
Full-Length Books by Elin Hilderbrand in Order of Publication
Novellas & Short Stories by Elin Hilderbrand
Printable Elin Hilderbrand Book List
Looking for a printable version of this chronological Elin Hilderbrand book list? Our Buy Me a Coffee BFF's have access to a cute two-page printable tracker featuring the covers of all her novels! Join our membership site today for instant access to your copy, along with some other fun perks!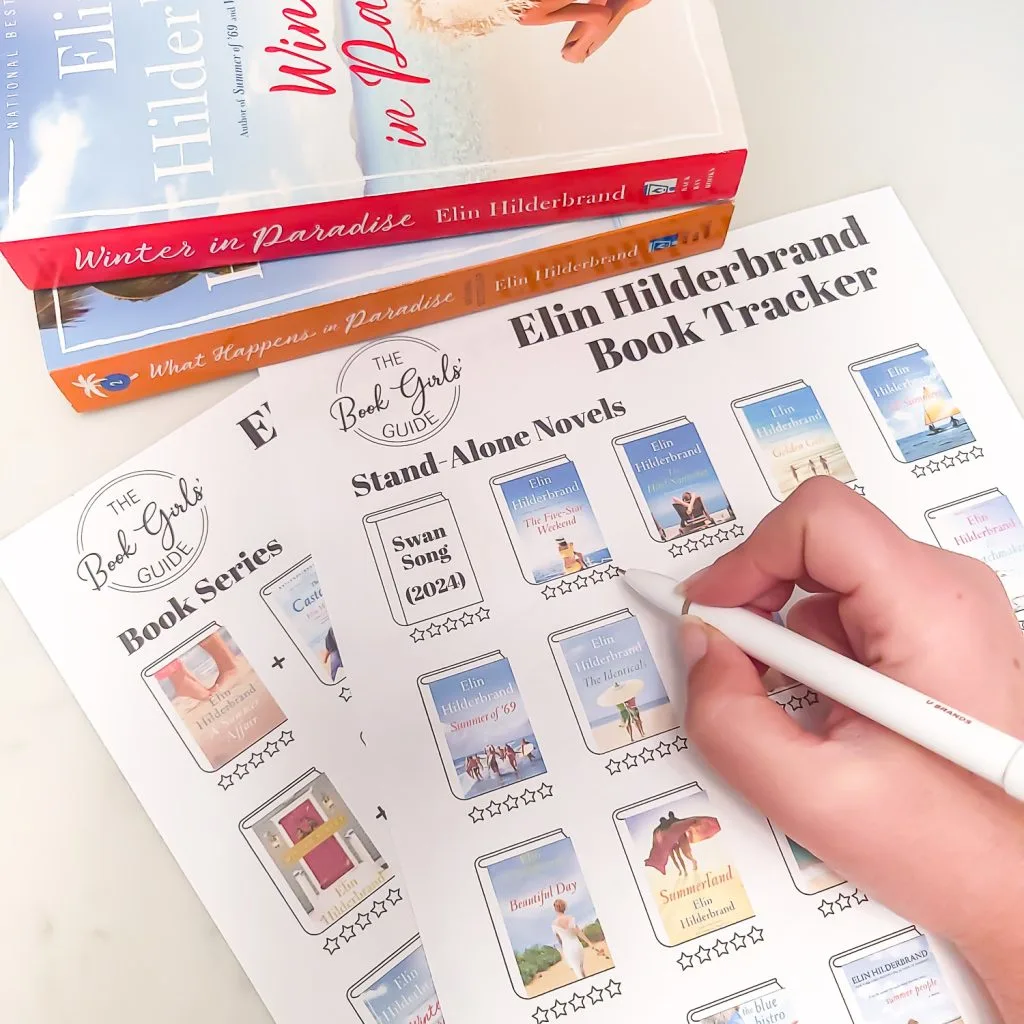 Elin Hilderbrand Book Series
Above, we listed all of the novels and short stories by Elin Hilderbrand in order of publication. Now we'll discuss the reading order of her books that are part of a specific series.
Winter Series
The four books in the Elin Hilderbrand Winter Series follow a continuous storyline. They are: Winter Street, Winter Stroll, Winter Storms, and Winter Solstice. These Christmas-themed novels were originally released over a period of four years.
The first book in the Winter Street series introduces readers to the Quinn family. The father, Kelley Quinn, is the owner of Nantucket's Winter Street Inn. As Christmas approaches, he looks forward to gathering with his four grown children for quality time at the inn. The entire book takes place over three days, and ends with some plotlines unresolved.
Each of the subsequent books in the Winter Street series brings the family back together for another Christmas on Nantucket. Through the books, you'll get to know all the members of the Quinn family, each with their own complexities. It is easiest to keep the characters and their stories straight if you read them back-to-back. Although, Elin does a good job of bringing you up to speed if you prefer to spread your reading over multiple holiday seasons.
Paradise Series
While the majority of her books are set on Nantucket, the books in the Elin Hilderbrand Paradise Series whisk you away to the US Virgin Islands. The three books must be read in order: Winter in Paradise, What Happens in Paradise, and Troubles in Paradise.
The first book begins when a woman in Iowa learns that her husband died in a plane crash in the Caribbean. She and her adult sons travel to St. John and begin to unravel the secrets of the family patriarch. The first two books in the Paradise trilogy end with major cliffhangers! You'll want to clear your calendar so that you can read all three in a row!
The Winter in Paradise series opens on New Year's Eve, but these books are not holiday themed.
Nantucket Series
Unlike the other two book series listed above, the publication dates of the books in the Elin Hilderbrand Nantucket series are much more spread out. She wrote the first and second books, A Summer Affair and The Castaways, in 2008 and 2009 respectively. But the third book, The Perfect Couple, didn't come along for nearly a decade.
Each book tells a different couple's point of view, and each has a unique plot. While it's enjoyable to read them in order, the storylines of these three books are not chronologically continuous. You can read them as stand-alones if you prefer. The Perfect Couple also ties in a few characters from another Hilderbrand novel, Beautiful Day. This book, however, is not considered part of the Nantucket series.
Sequels & Prequels
In addition to the full-length series above, Elin has written short-story sequels and prequels for some of her most popular novels.
Summer of '69 Series: Elin Hilderbrand's Summer of '69 book takes readers back in time to one of the most eventual summers of the 20th century. In two short sequels, readers can catch up briefly with the Foley-Levin siblings ten and twenty years later.
The novella, Summer of '79, first appeared in print in Reunion Beach, an anthology tribute to the beloved novelist Dorothea Benton Frank. Summer of 79 is also now available for individual download on Kindle or Audible. Additionally, the 2022 short-story collection, Endless Summer, includes Summer of '79 as well as the brand new story, Summer of '89.
28 Summers Series: The Elin Hilderbrand 28 Summers series includes the full-length novel and a novella sequel called The Sixth Wedding. The original book, 28 Summers, follows one couple's relationship across nearly three decades, from 1993-2020. The 76-page follow-up takes place during the Labor Day weekend of 2023. The sequel provides answers to lingering questions about some of the main characters from 28 Summers. It also wraps up storylines for some of the secondary characters as well.
The Sixth Wedding is available for individual download on Kindle or Audible. It is also included in Elin's short-story collection, Endless Summer.
Short Story Collection: Endless Summer includes a total of nine additional prequels, sequels, and "missing chapters" for some of her readers' favorite novels.
Recurring Characters in Elin Hilderbrand Books
On an island, everyone seems to know everyone and be interconnected in different ways. Elin brings this to life in her books. If you pay close attention to side characters, you may see them mentioned in otherwise unrelated books.

For example, in "Golden Girl," readers encounter the character Detective Jake Cunningham, who has previously appeared in Hilderbrand's novel "The Perfect Couple." As a Nantucket police detective, Jake Cunningham investigates the hit-and-run accident that takes Vivian Howe's life, connecting the storylines in both novels. Additionally, Vivian's best friend, Savannah, appears briefly in "28 Summers." Savannah's character provides a link between these two novels, as she navigates the complexities of her friendship with Vivian and deals with her own personal challenges.

In "The Rumor," the character Madeline King is a popular novelist who also appears briefly in "Winter in Paradise." Madeline's writing career and struggles with writer's block are central to her storyline. Meanwhile, Celeste Otis, who first appears in "The Perfect Couple," makes a cameo in "28 Summers." Her role as a detective in Nantucket adds a layer of mystery and suspense to both novels.
One notable character is Marguerite Beale, a talented chef who first appears in "The Blue Bistro" and then again in "The Love Season." In both novels, Marguerite navigates her personal and professional lives, highlighting her passion for food and her complicated relationships. And speaking of "The Blue Bistro," you'll also see it mentioned in several novels as a setting. For instance, in "The Castaways," Tess and Greg dine at The Blue Bistro on their wedding night.

Are There Any Elin Hilderbrand Movies?
At this time, there are no Elin Hilderbrand books made into movies. Although, readers may soon get to experience the sights and sounds of Nantucket on the small screen!
Elin's 2018 novel, The Perfect Couple, is being adapted into a TV series produced by Netflix. On April 2, 2023, Elin shared an Instagram post featuring a who's who of the cast, including Nicole Kidman as Greer Garrison Winbury (the groom's mother) and Dakota Fanning as Abby Winbury (the sister-in-law).
Part-swoon-worthy romance and part mystery, the series The Perfect Couple follows Amelia as she prepares to marry into the wealthy Winbury family of Nantucket, despite the objections of their matriarch novelist (Kidman). But when a body is found on the beach, the wedding takes a back seat to the murder investigation. Secrets are revealed, and soon everyone becomes a suspect.
The Perfect Couple began filming in April of 2023. No release date has yet been announced. It's expected to be late 2023 or early 2004 if the production stays on schedule.
Additionally, in August of 2022, Elin shared the news on Instagram of another possible adaptation. She posted a screenshot of an article with the headline "Elin Hilderbrand Novel 'The Hotel Nantucket' Being Developed At Warner Bros. TV; Sue Kroll to EP." We'll keep you posted on any updates as they become available.
Elin Hilderbrand Biography
Elin Hilderbrand and her twin brother were born on July 17, 1969, in Collegeville, Pennsylvania. In her childhood, Elin dreamed of becoming a writer, inspired by her love of books and storytelling. Growing up, she spent summers in Cape Cod. Sadly, her dad died in a plane crash when she was sixteen, ending the family tradition.
She earned her undergraduate degree from Johns Hopkins University, where she studied creative writing and developed a strong foundation in the craft. She later pursued a Master of Fine Arts degree in creative writing from the University of Iowa's prestigious Writers' Workshop. This esteemed program, renowned for producing top-tier authors, further honed Elin's writing skills and prepared her for the successful career that awaited her.
After graduating from college, she moved to New York. She taught 8th-grade English, which allowed her summers off to spend time at the beach. Elin then moved to Nantucket in 1993 to accept a teaching position on the island. She immersed herself in the community and began working various jobs, including teaching, writing for a local newspaper, and working in a restaurant. These experiences provided her with invaluable insights into the lives and relationships of the people on the island, which she later skillfully wove into her novels.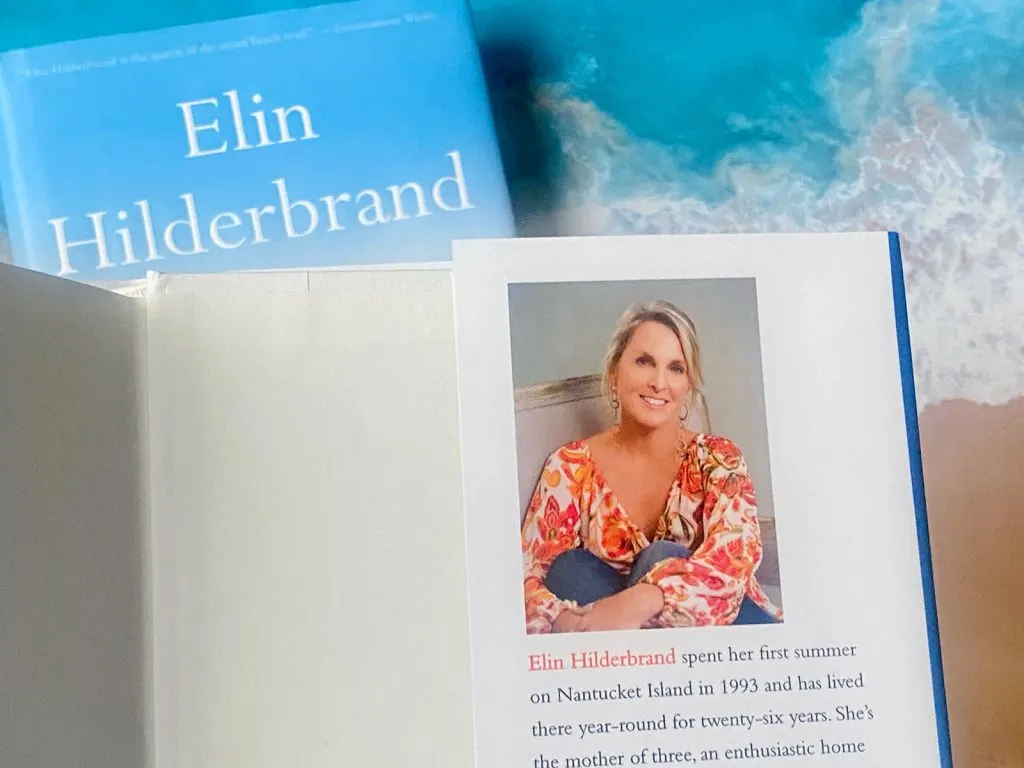 Nantucket's picturesque landscape, rich history, and tight-knit community captivated Elin. The island's beauty and unique character deeply influenced her writing and served as the perfect backdrop for her beach-read novels. But her love for Nantucket also extends beyond her novels! She's an active member of the community and a dedicated advocate for environmental preservation. As an avid runner and outdoor enthusiast, she's passionate about preserving the island's natural beauty and raising awareness of environmental issues.
When she's not in Nantucket, Elin spends months at a time staying on the island of St. John in the US Virgin Islands.
Despite her immense success, Elin remains down-to-earth and connected to her fans. Her friendly and approachable nature has endeared her to readers around the world. Elin often engages with her fans on social media and sharing behind-the-scenes snippets of her life on Nantucket and St. John. She even hosts an annual "Bucket List Weekend" in Nantucket each January at the Nantucket Hotel and Resort (the real life "Hotel Nantucket"). During these weekends, fans have the opportunity to meet her, discuss her novels, and enjoy the island that has inspired so many of her stories.
Away from the keyboard, Elin is the mother to her three children. Diagnosed with breast cancer in 2014, she underwent a double mastectomy. She spoke publicly about her battle with the disease because she realized that it was something she had in common with many of her readers. She started the #MamaStrong initiative, encouraging other women to share their breast cancer experiences. Her publisher then sent a box of her novels to the cancer center of each woman who submitted a story.
Retirement Plans
In a June 2021 interview with the Associated Press, Elin Hilderbrand announced her intention to retire from writing Nantucket books in 2024. She has expressed a desire to focus on other aspects of her life after her retirement, including spending more time with her family and engaging in other creative pursuits. Elin has been open about her decision, noting how challenging it is to "write the same thing every year, completely differently." She wants to retire while her novels are still popular and well-received, leaving a lasting legacy in the world of beach reads.
Her final beach read, Swan Song, is tentatively scheduled for release in October 2024. But she might not be done writing quite yet. In recent interviews, she stated that she plans to co-author a novel with her daughter, Shelby. The teen attends a fancy New England boarding school, which will inspire the setting of their novel. Elin plans to write the adult perspectives for the book (parents and teachers), while Shelby will write the student perspectives.
While fans will undoubtedly miss Elin's captivating Nantucket stories, her decision to retire and write with her daughter highlights her commitment to living a balanced life. As she transitions into this new phase, we're certain that Elin will continue to inspire and connect with her fans, both through her extensive body of work, as well as through ongoing engagement with the literary community.
Authors Like Elin Hilderbrand
Even after Elin retires, we'll be reading our way through her backlist for years to come. There are also lots of wonderful authors similar to Elin Hilderbrand that we can all continue to enjoy.
If You Love the Nantucket Setting
If it's the setting of Elin's books that draws you in, you'll want to pick up some books by Nancy Thayer and Pamela Kelley.
Nancy Thayer has lived on Nantucket year-round for nearly 40 years, and she has a large catalog of Nantucket-set books. Like Elin, she has books set on the island during both the summer months and the Christmas season. We included her highest-rated title, Family Reunion, on our list of Books That Take Place on an Island. We're also looking forward to reading her brand new 2023 release, All the Days of Summer.
Pamela Kelley lives in a historic seaside town south of Boston. She's the author of two book series set on the island of Nantucket: Nantucket Beach Plum Cove (currently 8 books), and The Nantucket Restaurant (currently 2 books). In 2021 she also published a standalone novel set in Nantucket, called The Hotel.
If You Love the Beach Read Mix of Romance, Family, and Friendship
Over the past year, Viola Shipman (the pen name of Wade Rouse) has become one of the Book Girls' favorite authors. We don't know how we hadn't discovered his work sooner, but we're very glad we have now! Each of his fiction novels is set in a different Michigan resort town. Like Elin's books, his vibrant descriptions will transport you to the book's setting and will leave you with a smile on your face.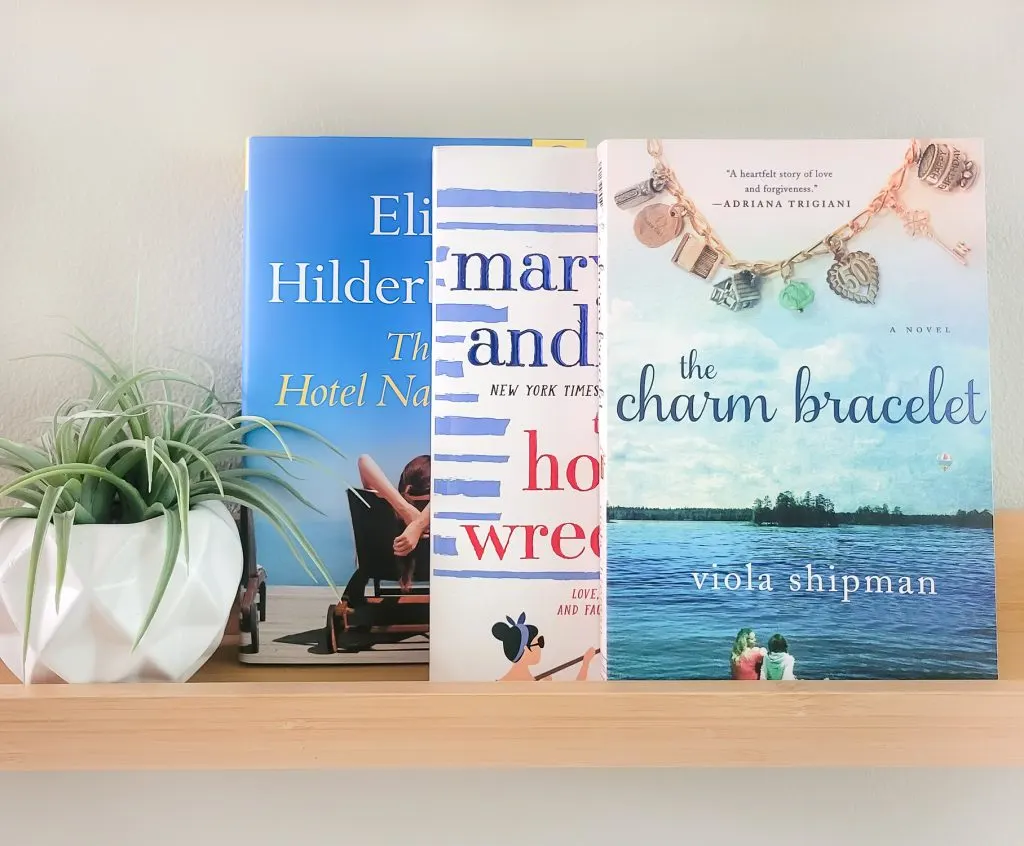 If You Love Beach Reads With a Touch of Mystery
Many of Elin Hilderbrand's books include an element of mystery. If you're looking for more page-turning beachy mysteries, look no further than Mary Kay Andrews, and Jennifer Weiner.
Mary Kay Andrews is the best-selling author of more than 30 novels set primarily set in coastal Florida and Georgia. We've enjoyed all of her recent books, but one of our favorites is The Homewreckers, which we included on our list of Summer Cozy Mysteries.
Jennifer Weiner's novels span a variety of literary styles, but we especially enjoy her recent summery novels set in Cap Cod, Massachusetts. We particularly enjoyed the mystery element of Big Summer, in which plus-size influencer Daphne suddenly finds herself a murder suspect after attending a fancy society wedding on the Cape.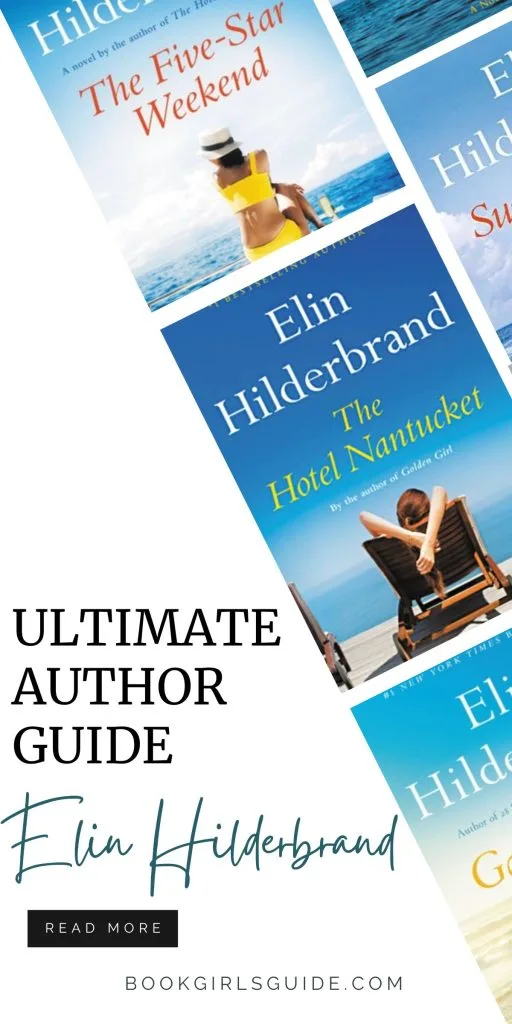 Whether you're just starting out, or reading deep into Elin Hilderbrand's backlist, we hope this guide has been helpful. We'd love to hear which of her novels is your favorite in the comments below.
Guides for Other Authors
We're actively creating more guides for our readers' favorite authors. Check out our other author guides below, and let us know what authors you'd like to see next: