Sharing is caring!
If you couldn't get enough of the 70s rock vibe in Daisy Jones and the Six, we've gathered some similar books for you to read next.
With Daisy Jones, Taylor Jenkins Reid created the perfect behind the scenes look at the music industry and how it affects the relationships of musicians – both within the band and with others. While some handle it well and find performing an escape, others fall into dark phases using alcohol and drugs as their retreat.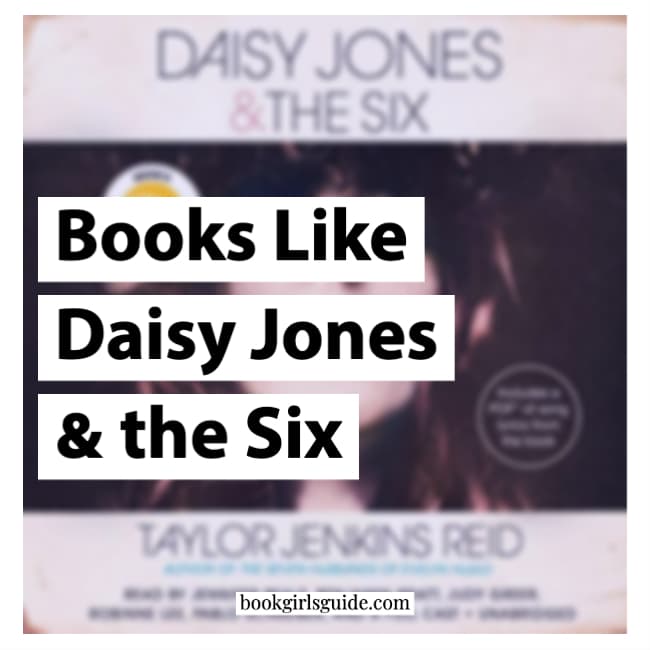 In case you're wondering if the Daisy Jones and the Six band was real, the characters are all works of fiction. Our list includes more fabulous fictional books, along with memoirs of real 1970s musicians so you can step even further into the era.
As an Amazon Associate and member of other affiliate programs, we may earn a referral fee from qualifying purchases.
by Jessica Anya Blau
Set in 1970s Baltimore, Mary Jane tells the story of two very different family lifestyles and the 14-year-old girl trying to decide who she really is. Mary Jane is a quiet, book-loving girl from a traditional, conservative family. When she is offered a job nannying for a local doctor, her mom assumes their home is equally tidy and respectable.
However, the house is a huge mess and it's about to get crazier. The doctor has welcomed a rock star and his wife to stay at the home while he tries to get sober. Mary Jane has a lot to teach them about tidiness and schedules, and they open her eyes to a wild world outside her bubble. By the end of the summer, she has a better understanding of who she wants to be.
by Ann and Nancy Wilson
This memoir by the front-women of Heart, Ann and Nancy Wilson, is also narrated by the sisters so it's a great choice in Audiobook format.
The Wilson sisters stood apart throughout their career and paved the way for female musicians to be recognized as equal. They refused to use their bodies to sell music and instead relied on raw talent and hard work.
It's an entertaining look at Heart, from their childhood through success hitting the Billboard top ten list with 9 different songs during the 70s & 80s.
by Margarita Montimore
Like Daisy Jones and the Six, Oona Out of Order is great in audiobook form. The night before Oona's 19th birthday, on New Years' Eve 1982, she's struggling with a big decision.
Should she go all-in on her commitment to her band and boyfriend, or follow-through with a long-time plan to study economics in London with her best friend?
Before she can go down either path, she wakes up on New Year's Day, in the year 2014. Instead of being 19, she's suddenly 51.
She continues to live her life out of order, traveling backward or forward each New Year, but never knowing what age she'll be when she wakes up.
Melissa enjoyed this original book, especially how well it highlighted all the differences between daily life in the 80s, 90s, 2000s, + 2010s. Oona's love of music continues throughout her leaps and it's fun to see how she reacts to what is popular each year.
by Taylor Jenkins Reid
In this novel, Taylor Jenkins Reid focuses on a fictional old Hollywood icon instead of a fictional rock band. Evelyn Hugo lived a glamorous and scandalous life, but doesn't like to talk about it and has become reclusive after leaving her career.
When she's finally ready to document her past at the end of her life, she selects a journalist and details her life from the 1950-1980s, which included seven husbands along the way.
We both really enjoyed this one and rated it a solid 4 stars.
by Abby Jimenez
This story starts on a hilarious note as a lost dog shocks Sloan by jumping through her sunroof during an already rough day.
When the owner doesn't respond to calls, Sloan begins to love the dog, Tucker, as her own.
After several weeks, Tucker's owner finally contacts her and wants Tucker back. He's out of the country and can't claim Tucker right away, and Sloan isn't sure he deserves his dog back.
You'll love how the story develops after that - a musician and the interaction between his life on and off the stage play an important role in the book.
Melissa rated this one 5 stars and she can't wait to read The Friend Zone, which features Sloan's best friend. It's technically first, but Happy Ever After Playlist did stand alone.
by Jennifer Egan
This Pulitzer Prize winner is more of an intellectual read vs the more entertaining nature of Daisy Jones & The Six, but people who enjoy it tend to RAVE about it.
The novel contains overlapping characters told in separate stories, focusing around an aging record executive with a punk rock background and his young assistant.
Reviews tend to either find the book extraordinary and brilliant or disjointed. If you're feeling adventurous and love literary fiction give this one a try!
by Bruce Springsteen
Did you connect with the character of Billy Dunne? Grab this memoir by Bruce Springsteen ASAP.
After performing at the 2009 Superbowl, Bruce Springsteen was so exhilarated, he wanted to document the experience in writing. That triggered 7 years of work documenting his life from childhood through the roaring success of his E Street Band.
The book is written with the words of a songwriter and the wisdom of a man who has thought deeply about his experiences. He is also the narrator of the audiobook, so consider snagging it on Audible!
by Jacqueline Susann
Originally published in 1966, Valley of the Dolls follows 4 friends struggling to make their mark in New York in an era society said they were supposed to become housewives.
They are able to rise in the entertainment industry and find that the higher to climb, the further you can fall.
by Emily Gould
Laura is a talented songwriter working with her best friend, a singer. Her life turns sideways when she meets a musician who has as many troubles as he has talents.
Fifteen years later, Laura has a curious daughter, but she's still not ready to relive that phase of her life through discussion. That doesn't stop her daughter and friend from trying to re-ignite Laura's ambition.
Can she go back to the goals she put off years ago? The book explores music, motherhood, and chasing dreams.
by Fiona Davis
This historical fiction novel is split between the 1950s and present-day as a writer discovers her apartment was once a lodging hotel for young women trying to start careers in New York.
Some of the women still live in the building, and have been hiding a big secret about the death of a hotel employee 50 years ago. A jazz club and performing is a key factor in the book, and we think you'll love how the story unfolds.
Melissa really enjoyed this one, along with several Book Girls Guide readers who selected it as their 50s book in the Decades Challenge.
by Rachel Joyce
Set in 1988, this romance follows Frank, who loves connecting his music shop customers with the perfect record. While he thrives communicating and understanding others through music, he doesn't do well with relationships outside his passion.
When Ilse enters his shop, she's coming in with her own emotional baggage. They struggle to overcome their individual pasts as their relationship evolves, and find out if music really can heal.
by Tiffanie DeBartolo
When a rock journalist and lead singer bond over music and fall in love, what could go wrong?
The book emerges you into the life of musicians and those around them. Fans are obsessed with the raw realness of the quirky characters.
We know this is a very vague description, but after reading endless reviews, it becomes clear this book is beloved and impossible to fully describe without major spoilers. We're totally intrigued and adding it to our TBR lists!
by Malka Marom
Author Malka Marom's first meet Joni Mitchell in 1966, seven years before their first official interview in 1973. Their friendship continued for forty years, with the last recorded interview for this book taking place in 2012.
Forties years of discussions cultivated in this biography focusing on the creative and songwriting process. The book is written in a Q&A conversational interview format and covers 70 years of Joni Mitchell's life.
by Carly Simon
Carly Simon wrote and narrated her memoir, which includes original music if you snag the Audible version.
Did you know her dad was Richard L. Simon, the co-founder of publishing giant Simon & Schuster? We didn't!
In addition to covering her successful music career, the book talks about her childhood, stories behind her songs, and relationships including her marriage to James Taylor. Most reviewers applaud her vulnerability and honesty, while others think she went a bit too far in her openness.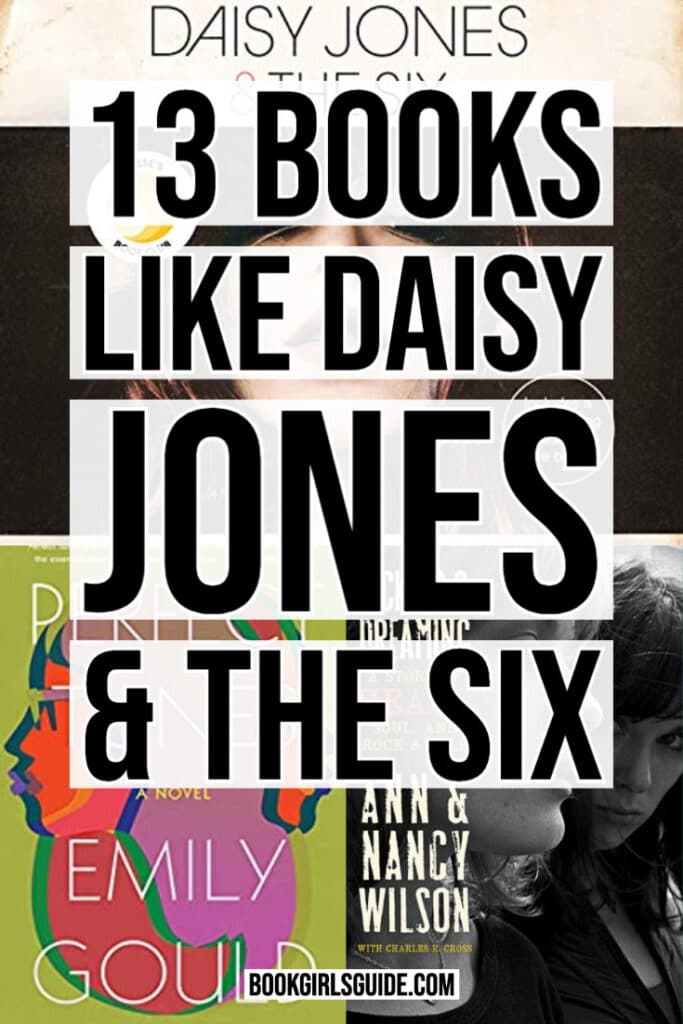 Love reading as much as we do?
Join us for more free content, reading challenges, and discussion over in the Book Girls' Guide Facebook Group!