With the new decade underway, we invite you to join our Decades Reading Challenge. Read all about the challenge and download your free printable reading tracker here.
To get you started, we've compiled a list of more than twenty of the best books set in the 1910s, including a books written in that decade, historical fiction set in this time period, as well as a few non-fiction books that read like novels.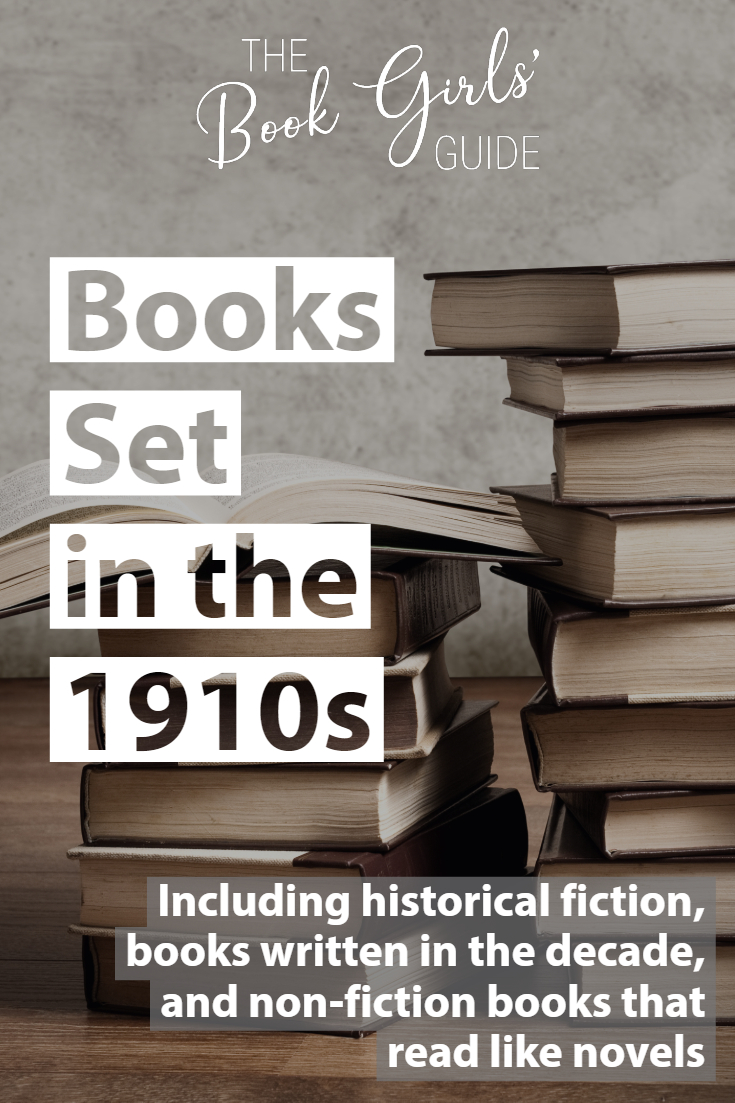 This list has something for everyone – books about every day life reflecting the progress and struggles of the time, stories of war and revolution, accounts of tragic events, and even stories of romance set against the backdrop of a decade in which woman were fighting for equality.
Major World Events of the 1910s
Before choosing a book, it's helpful to have some context of the major events during this decade. If you'd prefer, you can skip straight to list of recommended books set in the 1910s.
Immigration hit an all-time peak with over 8.8 million immigrants in the 10 years from 1901-1910.
In the winter of 1910, the Great Flood of Paris plunged the City of Lights into darkness.
The sweatshop fire at the Triangle Shirtwaist Company in Manhattan in 1911 killed 500 workers, and eventually lead to the establishment of building, fire, and safety codes.
In 1912, the Titanic struck an iceberg and sank killing over 1,500 passengers and crew.
The Ford Motor Company introduced the continuous moving assembly line in 1913, which could produce a complete car every two-and-a-half minutes.
World War I began in 1914. In 1917, the US declared war on Germany and the United States officially joined its allies Britain, France, and Russia in WWI.
In 1914, Charlie Chaplin first appeared in movie theaters as the Little Tramp in "Kid Auto Races at Venice."
The first transcontinental phone call was made in 1915. Four years later, the invention of the rotary phone allowed people to begin direct dialing numbers themselves, rather than requiring every call to go through an operator.
The British ocean liner the Lusitania was torpedoed by a German U-boat in 1915 and sunk off the Irish coast, killing nearly 1,200 people.
The Spanish flu pandemic of 1918, the deadliest in history, infected an estimated 500 million people worldwide—about one-third of the planet's population—and killed an estimated 20 million to 50 million victims, including some 675,000 Americans.
The Women's Suffrage Movement was in full swing in 1915 when 25,000 women marched up Fifth Avenue in New York City. In 1919 Congress passed the 19th Amendment granting women the right to vote, which was then ratified by all the states in 1920.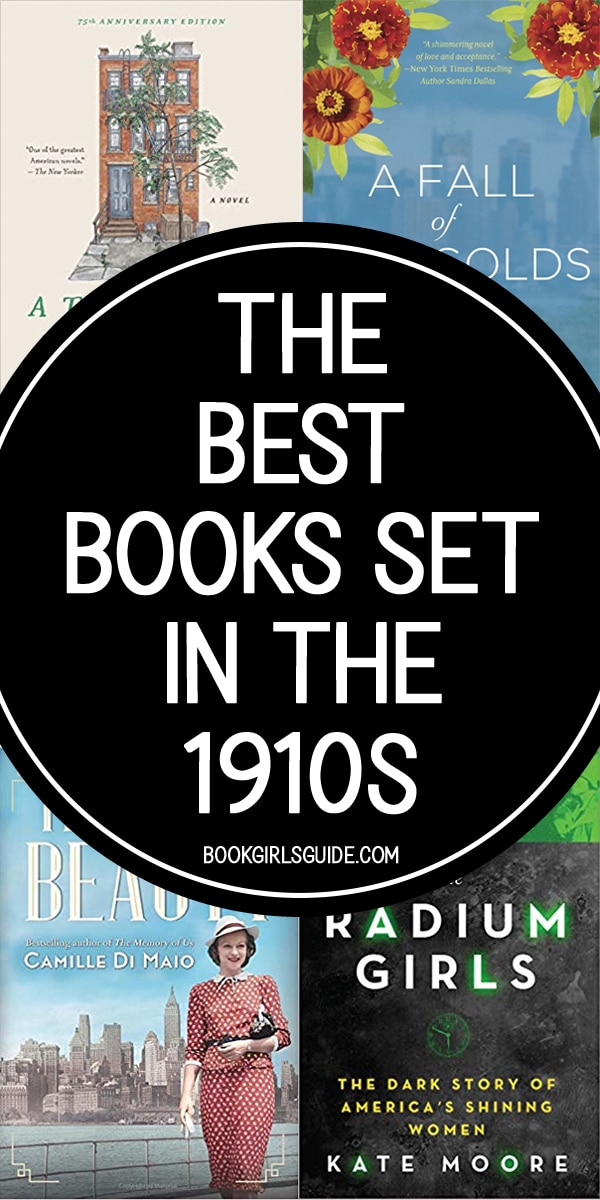 Books Set in the 1910s
As an Amazon Associate and member of other affiliate programs, we may earn a referral fee from qualifying purchases.
Love reading as much as we do?
Join us for more free content, reading challenges, and discussion over in the Book Girls' Guide Facebook Group!