As 2019 winds down, we've been brainstorming reading challenge ideas for 2020.

After lots of discussion, we're VERY excited to announce the DECADES 2020 challenge!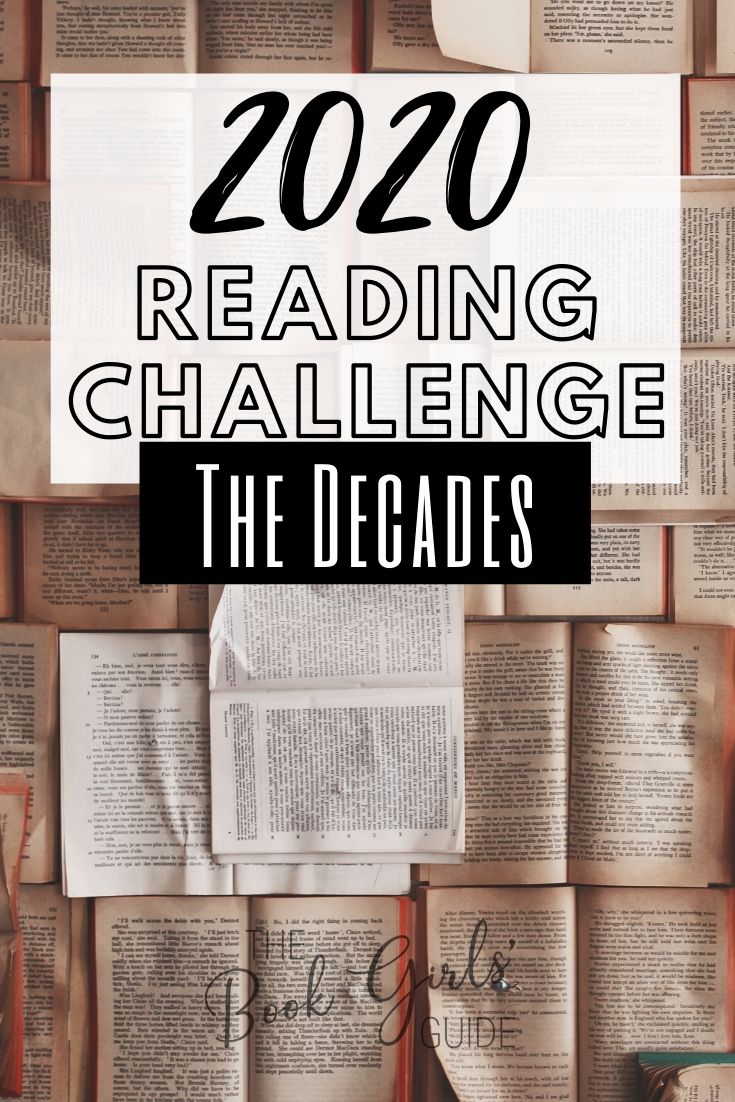 Each month, you'll read a book SET in a different decade, in chronological order. It's the perfect way to celebrate the end of one decade and the start of another.

We'll start with the 1910's and work our way to 2020 by the end of the year.
PS: Don't worry if you're reading this mid-year, you can decide if you want to start with 1910 or just jump into the current month now!
As we go through the year, we'll be providing suggestions for each decade in advance and linking to them in the list below.
Click each month below to jump to the recommendations for each decade.
January – 1910s
February – 1920s
March – 1930s
April – 1940s
May – 1950s
June – 1960s
July – 1970s
August – 1980s
September – 1990s
October – 2000s
November – 2010s
December – 2020
We're really excited to relive the dramatic changes of day to day life over the last 120 years throughout the year!
You can earn some imaginary life bonus points if you wanted to select books not only set in each decade, but also written in them.
You're also welcome to choose your own challenge read each month, it doesn't have to be one from our list.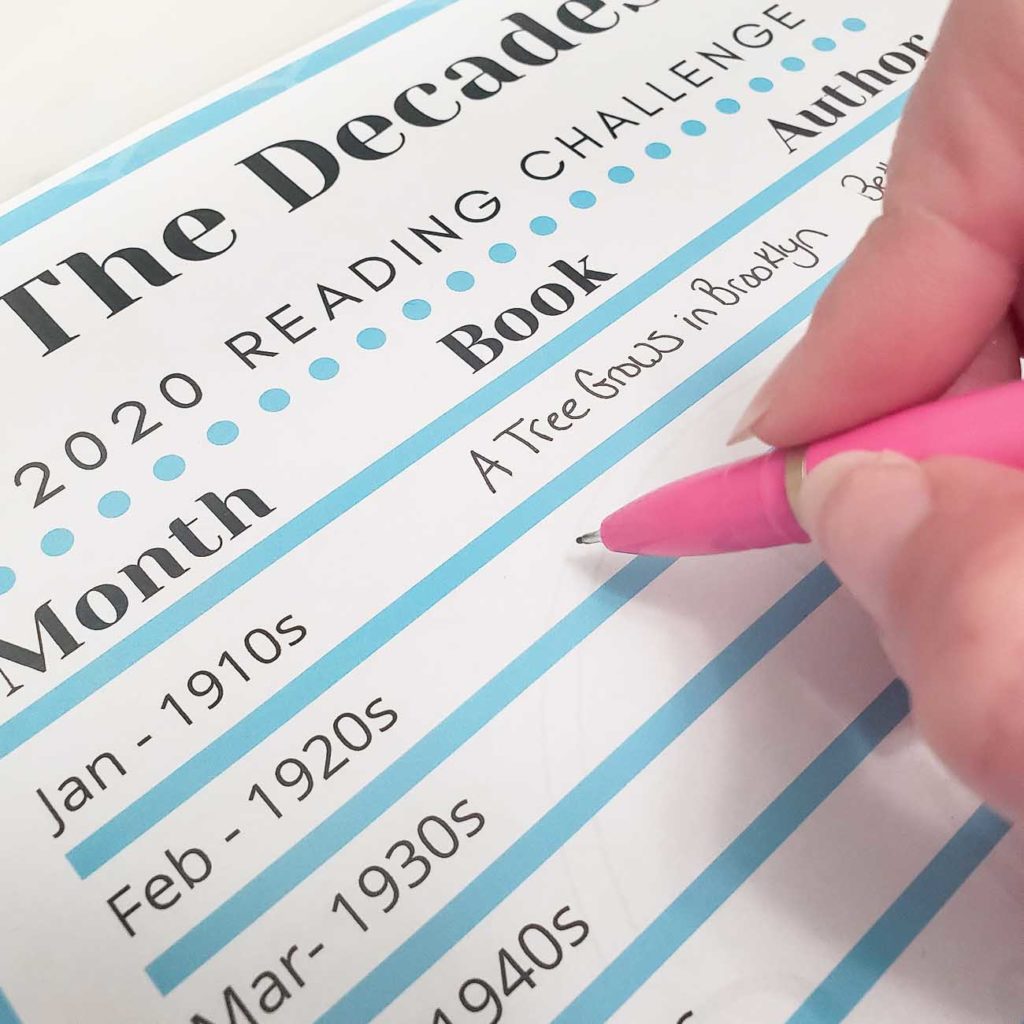 To keep track of your DECADES challenge progress, we've made a cute printable that you'll get for free when you join our email newsletter in the box below.
Over in the Book Girls' Guide free Facebook group, we'll have a post each month for everyone to share their monthly book and any thoughts about them.
It's also a great place to ask for recommendations if you can't decide on a book. It's easy to join using the button below. We'll see you there!
Love reading as much as we do?
Join us for more free content, reading challenges, and discussion over in the Book Girls' Guide Facebook Group!