Whether you're participating in our Decades Reading Challenge or found this post looking for the best books set in the 1930s, we know you'll fill your TBR list with these highly-rated reads.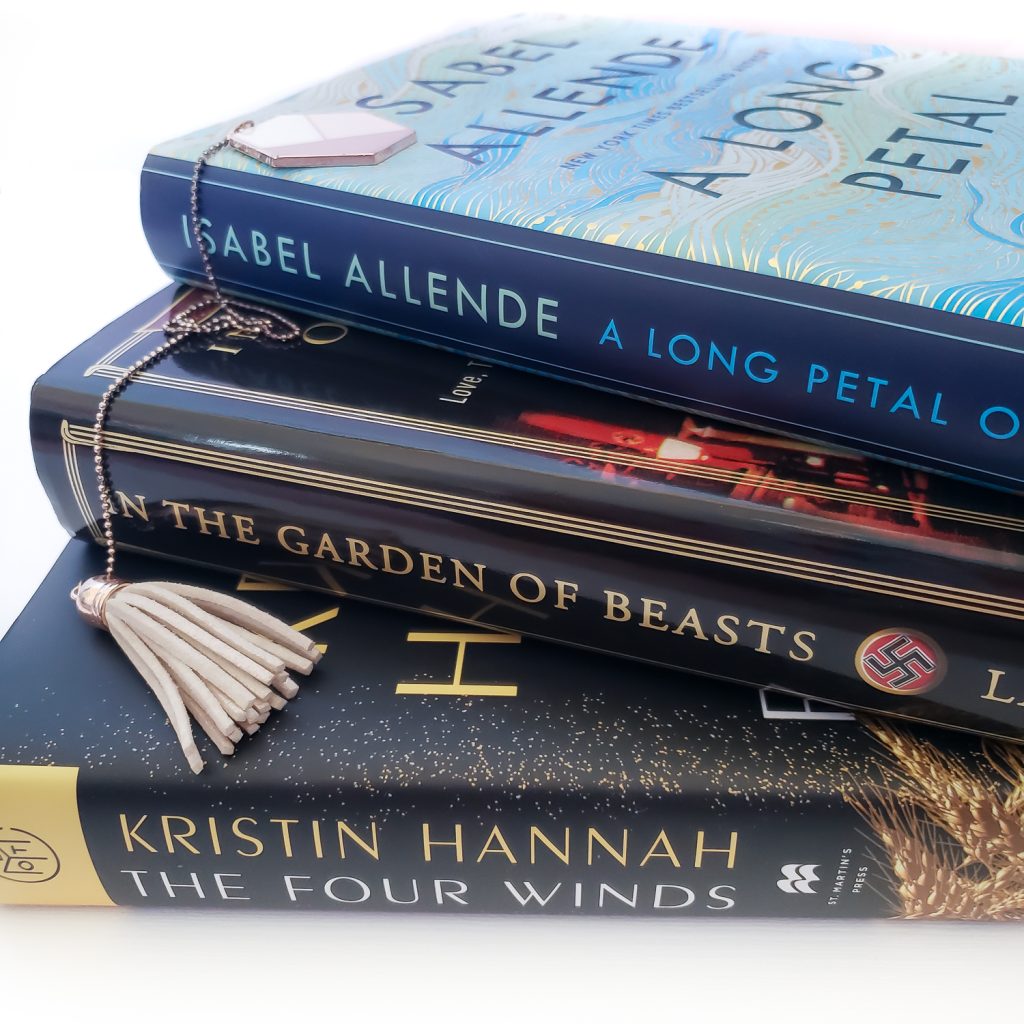 Literary Themes in Books About the 1930s
We've compiled a list of highly-rated books about the Thirties, including classic literature, historical fiction novels, and non-fiction reads about fascinating topics.
The 1930s were a time of immense change and upheaval around the world. With the Great Depression and Dust Bowl ravaging economies, the rise of fascism casting a shadow over Europe and international tensions leading to World War II, it was a time of profound uncertainty. But within that uncertainty lie stories of resilience, courage, and hope.
Other books feature a glimpse into life in 1930s America, including Hollywood, sports, crime, and high society. The genres range from emotional family dramas to spy thrillers, so you should find a book to suit any mood. Overall, our must-read books set in the 1930s provide a unique window into this era's unique challenges and triumphs.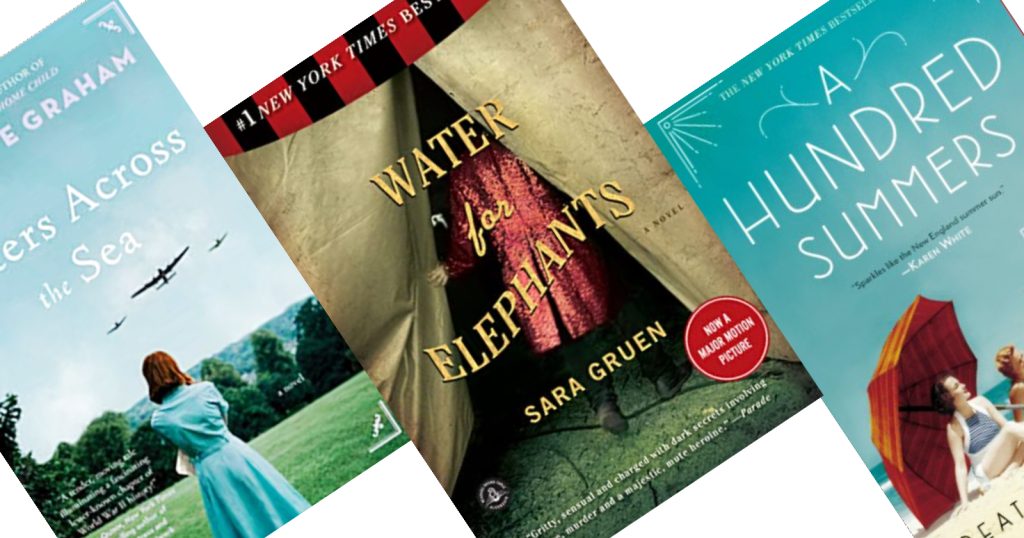 Major World Events of the 1930s
Before recommending books from each decade, we like to provide historical context with an overview of the significant events of the time. If you'd prefer, feel free to scroll straight to our 1930s booklist.
Following the Wall Street Crash of 1929, the majority of the 1930s would be defined by The Great Depression. In 1932, nearly 25% of the US population was unemployed. By early 1933 nearly 1 in 3 people were unemployed.
Beginning in 1931, the US suffered the worst drought in its history, leading to the Dust Bowl years. Strong winds stripped the topsoil from the ground, devastating farms throughout the Great Plains. This forced many to move in search of work and better living conditions.
The Empire State Building was completed in 1931.
During the 1930s, many bank robbers and murders gained celebrity status – a strange phenomenon unique to this decade.
The Third Reich rose to power in 1933 and began instituting a series of measures to persecute Jewish citizens. Throughout the decade, Hilter undermined the post-WWI international order, withdrawing from the League of Nations and building up the German army. When Germany attacked Poland in 1939, it marked the start of World War II.
The 21st Amendment passed in 1933, repealing the 18th Amendment and ending prohibition.
Alcatraz Federal Penitentiary (aka "The Rock") opens near San Francisco. It is used to hold some of the most dangerous and well-known US criminals.
Penguin Books produced their first paperback books in 1935, making affordable literature accessible to the masses.
The US Social Security Act was signed into law in 1935.
The 1936 Olympics were held in Berlin, Germany amid a very tense political atmosphere. Hilter viewed the games as an opportunity to prove his theory of Aryan racial superiority. However, he was humiliated when African-American sprinter and long jumper Jesse Owens won four gold medals for the US.
The Spanish Civil War began in 1936, and continued until 1939 when Franco conquered Madrid.
Amelia Earhart became the first woman to fly solo across the Atlantic Ocean in 1932. Sadly, she disappeared over the Pacific Ocean in 1937 during an attempt to circumnavigate the globe.
In 1937, the Hindenburg, a German zeppelin airship, was scheduled to make 10 round trips between Europe and the US. On the first of these flights, the Hindenburg caught fire while attempting to land in New Jersey, killing 35 of the 97 people aboard.
In 1938, Seabiscuit beat War Admiral in what came to be called the "Race of the Century."
The Wizard of Oz, starring Judy Garland, premiered in 1939.
Must-Read Books Set in the 1930s
As an Amazon Associate and member of other affiliate programs, we may earn a referral fee from qualifying purchases.
You are welcome to choose any book that you'd like to read for the challenge, but we hope that this list of books has given you a good starting point.
Members of our email list and Facebook group, Read with the Book Girls can log ratings for their monthly challenge reads. The logs provide us with data for the "BGG Reader Ratings" that are added to descriptions for future years. We'd love you to contribute your rating after you've finished your read this month.
Join the Decades Reading Challenge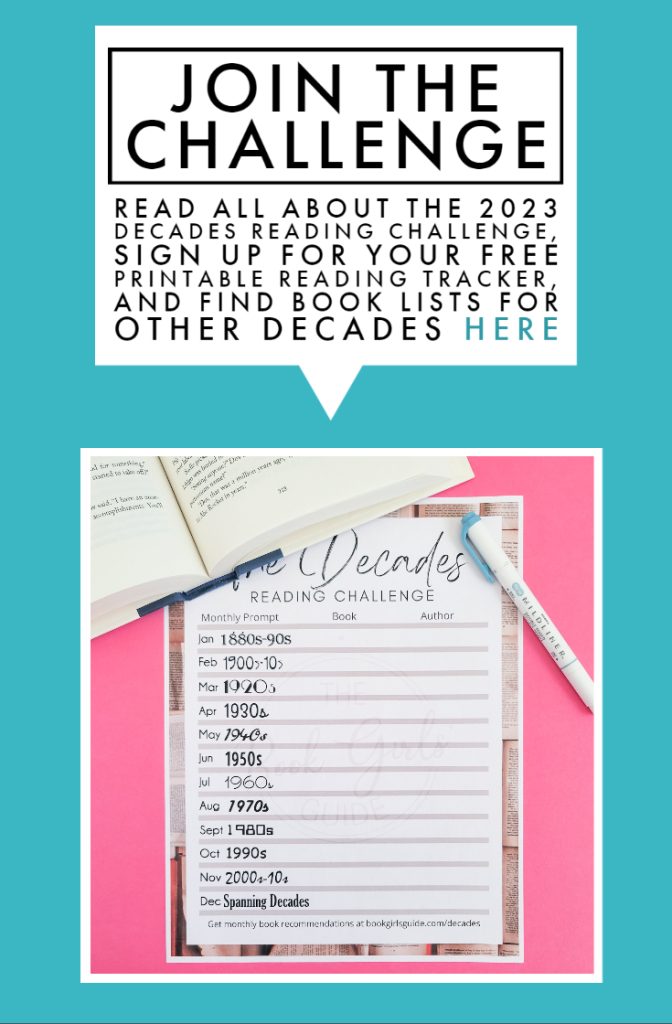 Book Recommendations for Other Decades
If you love learning about different time periods through books, use the index of books by time period below to fill your TBR!
Can you send me a printable list with the book titles but not descriptions?
This was a big request last year that we weren't able to add to our plates in 2022. New for 2023, readers who support Book Girls Guide through our Buy Me a Coffee membership site will receive special monthly printable journal pages as a thank you bonus. The voluntary members (we call them our BFFs) help cover the cost of running the challenges so we can keep them free for everyone.
We're so excited to be able to offer this fun perk this year!
The new pages will be pre-filled with every book title for the month, and include space for you to mark your interest level, make notes about whether you've requested the book from the library (or any other notes you'd like), and then fill in your rating. We'll also include blank lines in case you have other books on your TBR (to be read) list that meet the prompt. We'd love you to sign up here!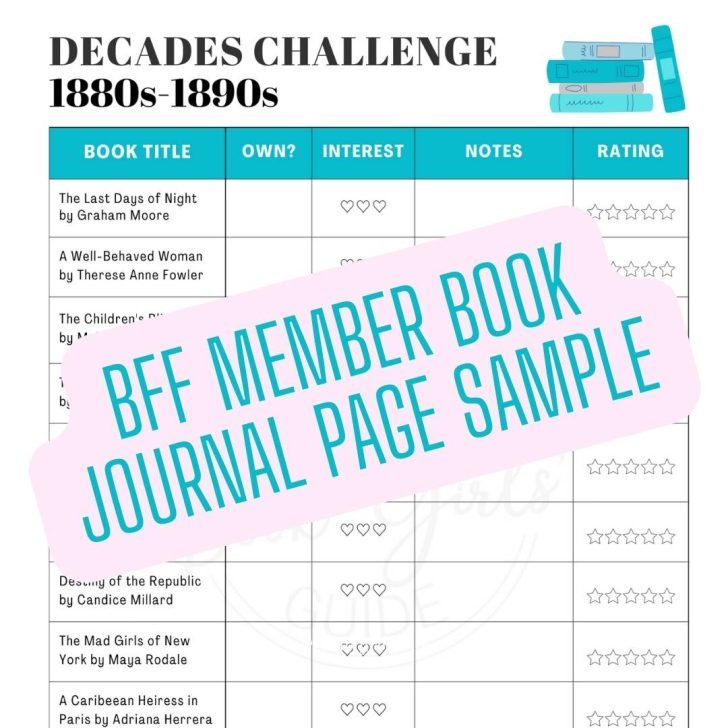 That said, you'll always find the most updated version of our recommendations with descriptions each month at no cost on our website. We do update the list and descriptions regularly based on reader feedback. But, we know some of you wanted to print the list to take to the library or bookstore, and we hope this helps.