As a genre, "theater fiction" refers to novels that focus on theatre, with characters that include actors, playwrights, directors, and others involved in the process of creating musicals and plays. Both of the Book Girls are huge theater fans, and Angela's husband is even a professional musical theater actor/singer. As a result, both of us really enjoy fiction books about theater. We're so excited to share with you our list of the best books for theater lovers!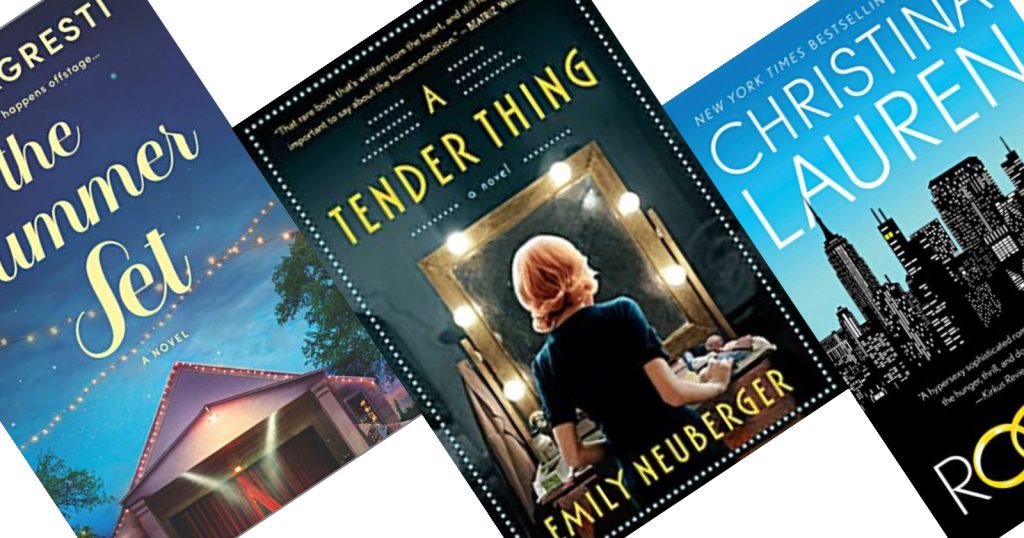 From Shakespeare to Musicals…
Whether you enjoy treading the boards or prefer watching from the audience, theater fiction offers another way to experience the magic. From Shakespeare to musicals, and from Broadway stages to high school drama clubs, this list of books for theater lovers has something for everyone. These novels about theatre cover a wide range of genres, including contemporary and historical fiction, mysteries, and rom coms. We've even added a couple of young adult coming-of-age titles.
Fiction Books About Theatre
More Books for Fans of Broadway
If you're looking for non-fiction books or memoirs that provide a behind-the-scenes look at Broadway theater, be sure to check out our list of Musical Theatre Books for Broadway Lovers.