Whether you found this post searching for the best books set in the 1990s or you're participating in our Decades Challenge, we hope you'll find many books for your TBR list as you read our recommendations.
You can read about the challenge, download your free printable reading tracker, and find book lists for other decades here.
Our recommendations provide a look back at this decade and include some of the best books set in the 1990s. They examine everything from small-town life to British aristocracy and from pop culture to serious social issues.
Before recommending books set in the 90s, we like to provide historical context. But, feel free to scroll straight to our book list if you prefer.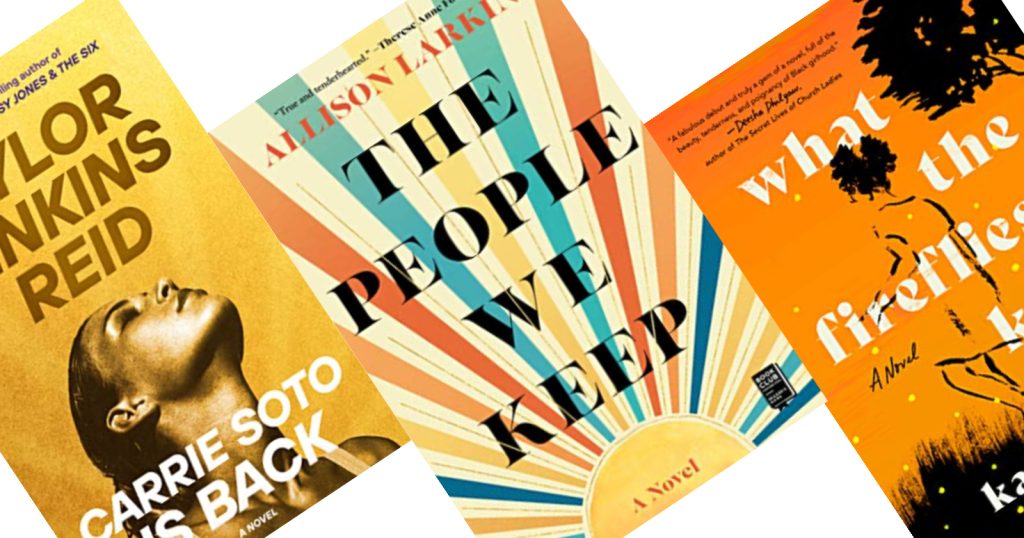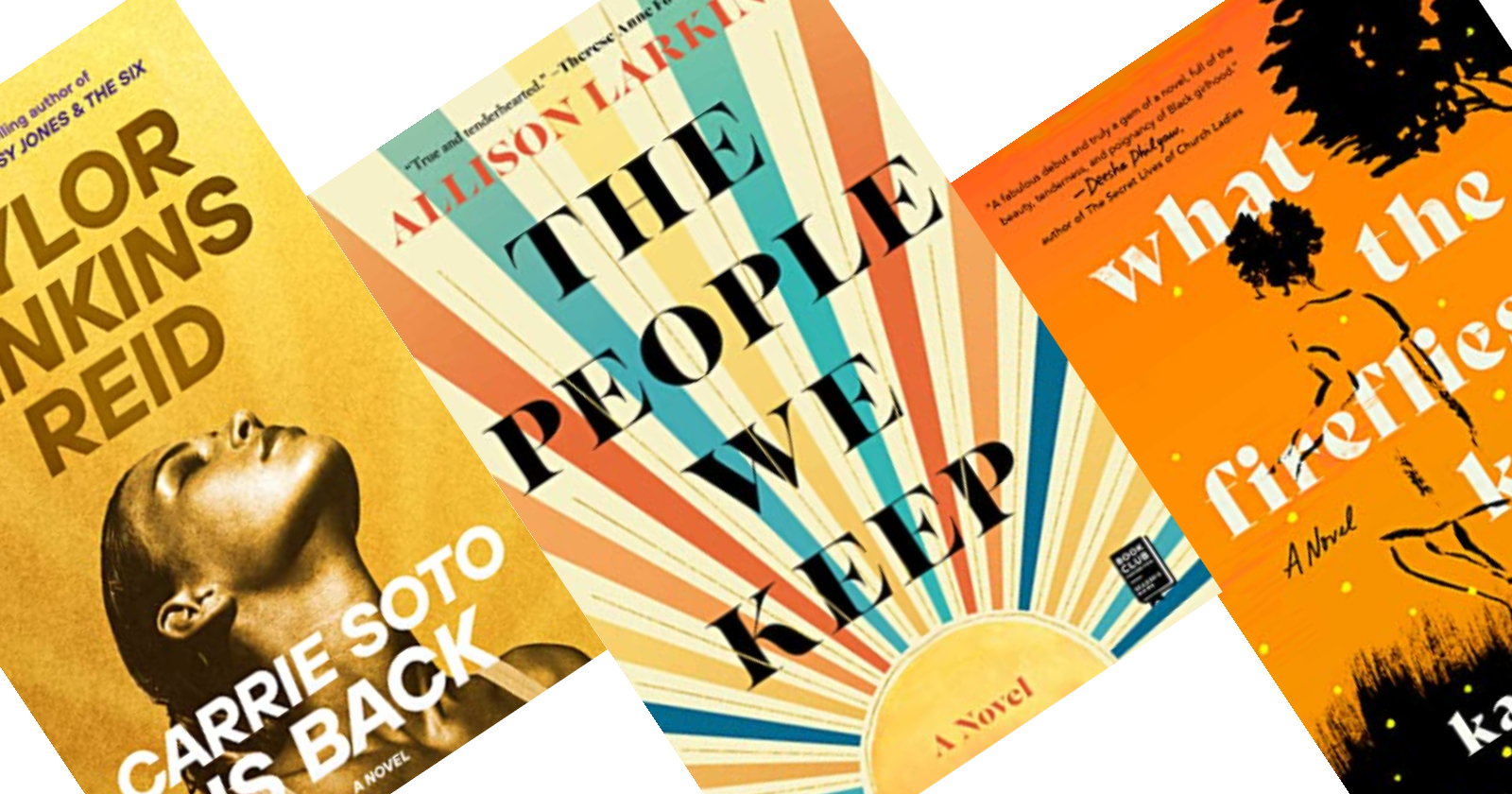 Major Events of the 1990s
The 1990s are primarily remembered as a decade of prosperity in the United States. The economy was growing quickly, the unemployment rate was low, and the US budget had a surplus for the first time in 30 years. But the Nineties also put a national spotlight on many issues that we are still grappling with today. This includes domestic terrorism, mass shootings, and climate change.
New technology in the 1990s, including the World Wide Web (limited to dial-up connections), led to a rise in multiculturalism and alternative media. Culturally, the decade was ushered in by a rise of grunge music, and all things alternative counterculture soon went mainstream. However, despite this move to the Alternative, "Must See TV" laugh-track sitcoms, like Friends, still ruled the airwaves.
In February 1990, Nelson Mandela was released after 27 years in prison in South Africa. In 1991, President F.W. de Klerk and Mandela began working together to end apartheid and establish a democratic government for South Africa. In 1993, the pair won the Nobel Peace Prize for their work. In 1994 Nelson Mandela became the President of South Africa.
Art thieves stole 13 works of art from the Isabella Gardner Museum in Boston in March 1990. The museum continues to actively investigate the theft, working in partnership with the FBI and the US Attorney's Office. A $10 million reward is offered for information leading directly to the recovery of the art.
The official demolition of the Berlin Wall began in June of 1990 and was completed two years later.
The Gulf War began in August of 1990. The combat phase, known as Operation Desert Storm, began on January 17, 1991. The war, in response to Iraq's invasion of Kuwait, ended 43 days later on February 28, 1991.
The inventor of the World Wide Web published his formal proposal in 1990. By 1991, the Internet became available for unrestricted commercial use.
The Soviet Union took the first official steps to break up the U.S.S.R. in September 1991. By the end of 1991, the dissolution was effective, and the Soviet Union ceased to exist.
Serial killer Jeffrey Dahmer was arrested in July 1991 after the remains of 11 men and boys were found in his apartment in Milwaukee, Wisconsin. His murders spanned 1978 to 1991.
In 1992, violent riots broke out in Los Angeles after four white officers were acquitted in the beating black motorist Rodney King, despite the brutality being captured on video.
The European Union was created in 1992. The Euro began circulation as the official currency of the EU in 1999.
Bill Clinton was elected as the 42nd President of the United States in 1992 and reelected in 1996. However, following revelations about his affair with White House intern Monica Lewinsky, in late 1998, Clinton became only the second US president to be impeached. He was charged with lying under oath and obstruction of justice. Clinton was ultimately acquitted by the Senate and finished his second term in office.
The Real World premiered on MTV in 1992, launching the modern reality TV genre.
In 1993, the government raided the compound of a Christian cult, the Branch Davidians. The Waco Siege led to a 51-day standoff that ended in April when fires consumed the compound, leaving 75 people dead, including 25 children.
In 1994, Genocide and Civil War took place in Rwanda, with an estimated 500,000+ people killed.
Tonya Harding was stripped of her national figure skating championship title in 1994 because of her role in the attack on her rival, Nancy Kerrigan.
The Channel Tunnel (the "Chunnel"), an underwater train tunnel, was completed in 1994. It created the only fixed link between the United Kingdom and mainland Europe.
On the evening of Friday, June 17, 1994, 95 million people were glued to their TVs watching as O.J. Simpson led police on an hour-long, 60-mile "slow-speed chase" in his white Bronco down southern California's freeways. In 1995, after a trial that lasted more than 8 months, Simpson was found not guilty of murdering his ex-wife and her friend. Two years later, he was found guilty in a civil trial.
The television show Friends premiered on NBC in September of 1994 and ran for ten seasons.
In April of 1995, two anti-government militants detonated a truck packed with explosives outside a federal building in Oklahoma City. 168 people, including children in daycare, were killed, and many more were injured. The Oklahoma City bombing was the deadliest domestic-based terrorist attack in US history.
A bombing at the 1996 Summer Olympics in Atlanta, Georgia, killed two and injured more than 100.
For two decades, the "Unabomber," Harvard graduate Ted Kaczynski, terrorized the country with a series of mail bombs before being arrested in 1996.
Princess Diana and Prince Charles got divorced in August 1996. A year later, Princess Diana died in a car crash in Paris. Her funeral was watched by 1.5 billion people around the world.
Dolly the sheep, the first successfully cloned mammal, was unveiled by scientists at the Roslin Institute in Scotland in 1997.
On April 20, 1999, two students of Columbine High School in Littleton, Colorado, opened fire on their teachers and classmates. Twelve students and a teacher before the gunmen took their own lives.
Throughout the end of the decade, Y2K anxiety grew as people feared that computer systems would shut down when the two-digit year changed from 99 to 00. Companies and governments spent millions in preparation, and ultimately, the new millennium dawned without incident.

As always, Decades Challenge participants are welcome to choose any book you like that is set in the decade. To help you get started, we've shared a great list of books about the Nineties below. You'll find numerous books written in this decade, historical fiction covering several of the events listed above, memoirs, and even non-fiction options.
As an Amazon Associate and member of other affiliate programs, we may earn a referral fee from qualifying purchases.