Sharing is caring!
Whether you found this post looking for books set in the Middle East or are participating in our Book Voyage reading challenge, we hope you find a great book on our list.
This geographical region of the world, which covers portions of Eastern Europe, Western Asia, and Northern Africa, has been of great importance in history for thousands of years. Well known for its ancient civilizations, including Ancient Egypt, the Persian Empire, and the Babylonian Empire, it is also home to three major world religions – Christianity, Islam, and Judaism.
When many Westerners think of the Middle East today, they likely envision vast deserts and oil reserves. However, there's much more to this varied and culturally rich region.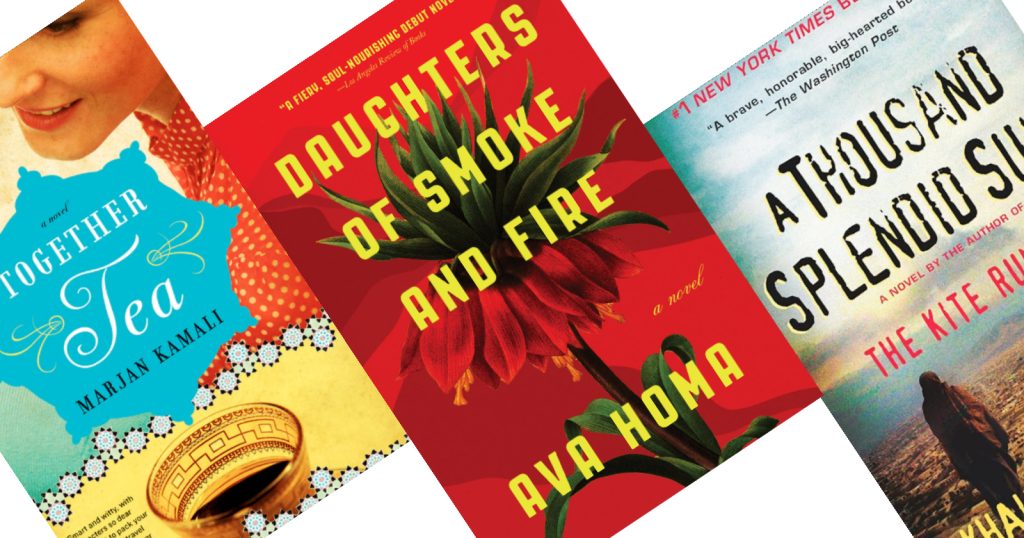 PS: You can read all about the Book Voyage challenge, find new book lists each month, and download your free printable map book tracker, with a color-coded map of each region here.
It can be very challenging to truly understand these countries' dynamics of religion and politics. So while no one book about the Middle East can carry the weight of explaining everything there is to know, we've worked hard to curate a wide variety of books, many written by authors native to this region.
As we have stated in the past, we hope that, in addition to traveling virtually through the pages of books, the Book Voyage Challenge will also help us all gain a deeper understanding of, and deeper respect for, our fellow humans.
As always, you are welcome to choose any book set in this region that you'd like. To help get you started, we've compiled a diverse list of books set throughout the Middle Eastern geopolitical region.

The list includes books that take place in: Afghanistan, Bahrain, Egypt, Iran, Iraq, Israel, Jordan, Kurdistan (autonomous region of Iraq), Kuwait, Lebanon, Libya, Oman, Palestine, Qatar, Saudi Arabia, Syria, Turkey, United Arab Emirates, and Yemen.

Some of the borders within this region remain contested. In creating this list, we are not taking any political positions. Instead, we hope that after reading about the Middle East, you will learn something new and find yourself better able to form your own opinions.

Our list of books set in the Middle East includes historical fiction, contemporary fiction, memoirs, and travelogues that will shed light on both the challenges and beauty of modern-day life in this corner of the world.
Books Set in the Middle East Region
As an Amazon Associate and member of other affiliate programs, we may earn a referral fee from qualifying purchases.