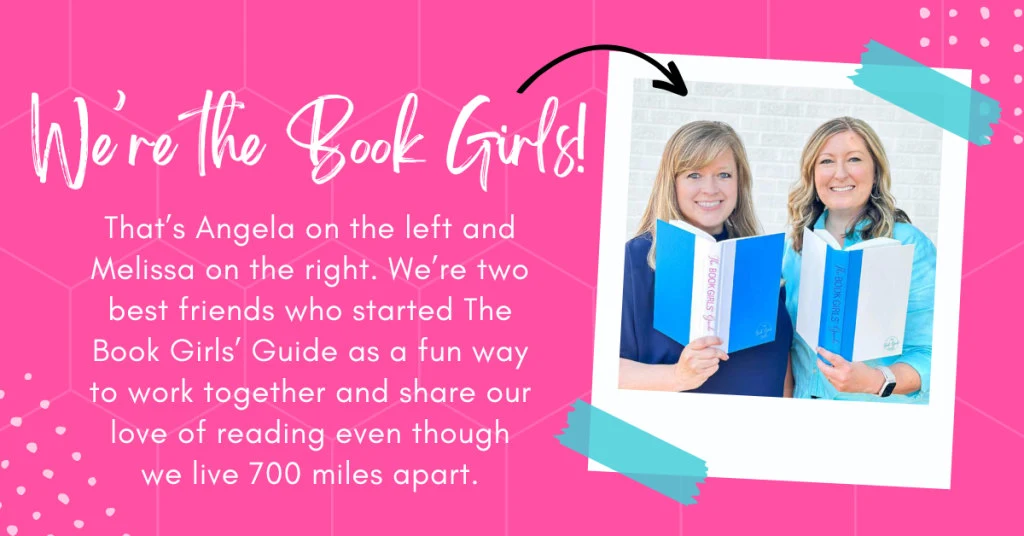 Sharing Our Love of Books
The Book Girls, Angela & Melissa, are best friends who jointly read over 200 books per year. We started Book Girls' Guide at the end of 2019 to help others de-stress and find joy through the power of a great book. Since that time, our community has grown to include readers all around the world! Our weekly email newsletter reaches more than 20,000 each Friday, and our private Facebook group provides a spot for us to engage with 13,000+ of our closest reading friends.
We host four different year-long reading challenges and do in-depth research on thousands of other novels and non-fiction titles to provide new curated book lists each month, covering a variety of genres. We also love receiving feedback and book recommendations from our readers. If you'd like to suggest a book for one of our lists, you can do so using this form.
What We Like to Read
We both read across a wide variety of genres, but our favorites include contemporary fiction, historical fiction, romantic comedies, and memoirs. Angela listens primarily to audiobooks because they allow her to multitask throughout her busy days as a mom, especially when she's chauffeuring her kids to all of their activities. Melissa prefers eBooks and paper books because she's a very fast reader visually and loves highlighting quotes. Both Book Girls believe a book of any format is best enjoyed in the bathtub.
Some of our favorite authors, the ones we consider "auto-buys," are Fredrik Backman, Fiona Davis, Viola Shipman/Wade Rouse, Steven Rowley, Ruty Sepetys, Kelly Rimmer, Phaedra Patrick, Christina Lauren, William Kent Krueger, Taylor Jenkins Reid, Katherine Center, Elin Hilderbrand, Kristin Hannah, Liane Moriarty, and Kelly Harms.
How We Met & Became Friends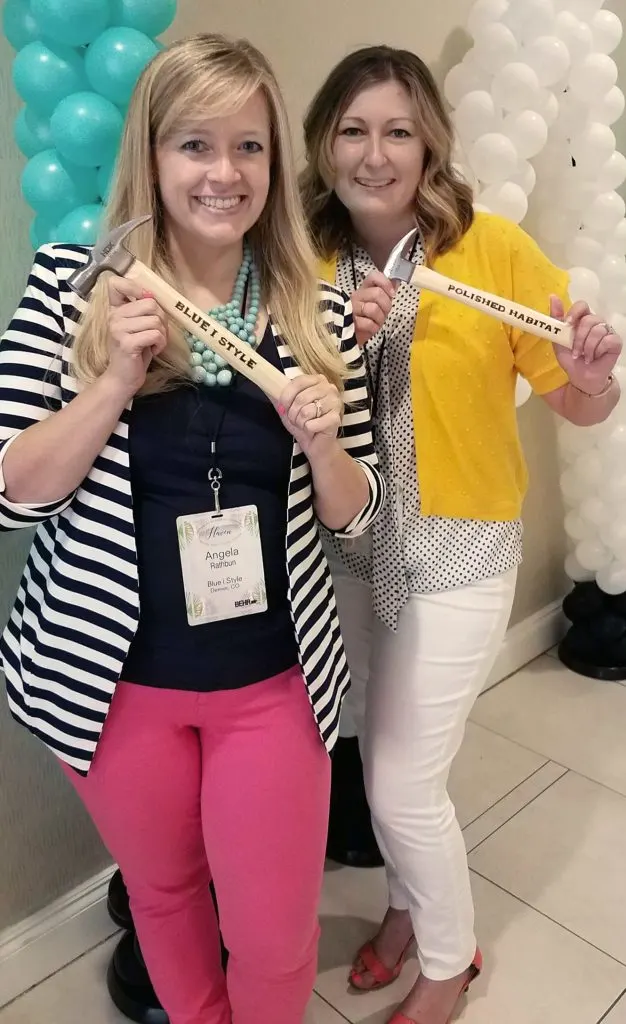 Before becoming the Book Girls, Angela and Melissa each ran their own interior design and organizing websites – Blue i Style and Polished Habitat, respectively.
In 2014, we met at a conference in Atlanta related to those websites and became fast friends. We quickly bonded over a shared love of design, and the beliefs that you can never re-watch Gilmore Girls too many times, suitcases should be packed with many shoe options, and you can never own too many books.
Shortly after meeting for the first time, we decided to room together at another conference in Salt Lake City. By the time we left SLC we'd already planned a trip to New York City with our husbands.
Since then, we've traveled to more than a dozen different cities together, including another trip back to NYC, where we were both honored to be named "Stylemakers" by Better Homes & Gardens magazine.
Meeting up in different cities a couple of times each year has always been an easy way to stay connected even though Angela lives in Denver, Colorado, with her husband, two book-obsessed sons, and Schnoodle named Gatsby and Melissa lives in Tulsa, Oklahoma, with her husband and Goldendoodle, Gus.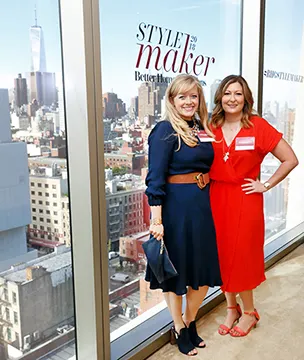 How The Book Girls' Guide Came to Be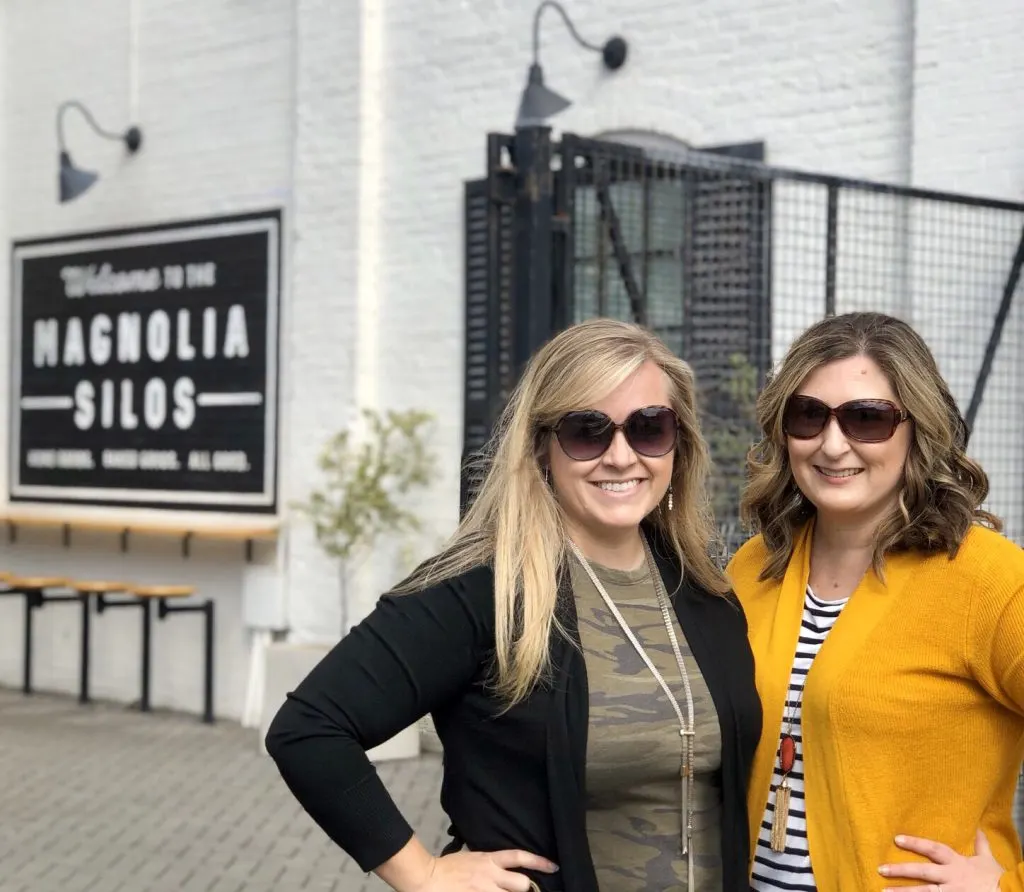 Over the years, we found ourselves recommending more and more books. In 2019, while road-tripping from Tulsa to Austin, we started brainstorming the idea of starting a book website to share our love of reading. We stopped for lunch at Magnolia Table, Joanna and Chip's restaurant in Waco, Texas, and by the time we left, The Book Girls' Guide had a name.
At the end of November, 2019, we published our first book lists, and on January 1, 2020, we launched our inaugural reading challenge. Little did we know then how much this new venture would become a comfort and connection for us and so many readers around the world when we found ourselves at home during a pandemic just months later.
A Bit More About Angela
Angela lives in Denver with her husband and her two sons, ages 10 and 11. Together they spend their free time playing board games, attending the theater, hanging out in the mountains, and cheering on all the Denver sports teams.
Angela is an attorney by education (University of Colorado Law School) and also holds undergraduate degrees in management and marketing (University of Denver).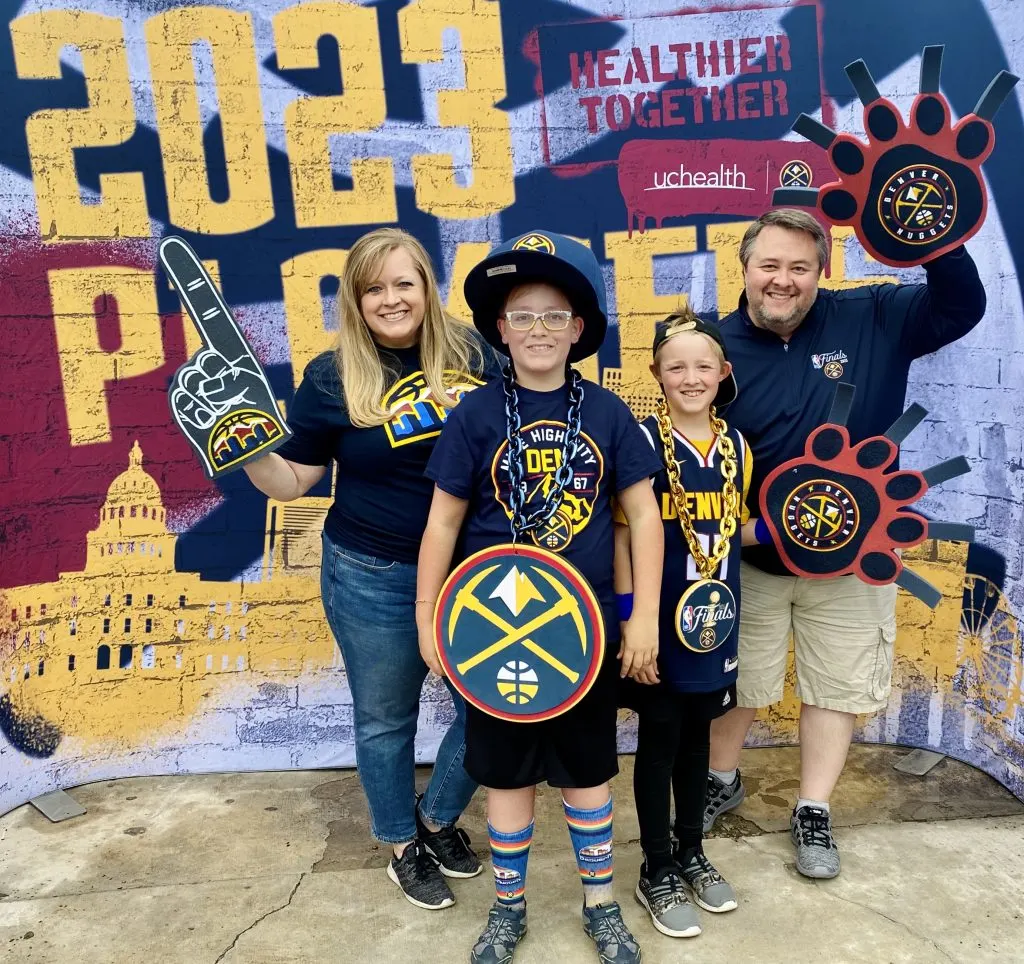 After the birth of her second son in 2013, she decided to take a break from practicing law in order to have a more flexible schedule for her family. She founded Blue i Style, a blog dedicated to all things home to share her passion for design and her beliefs that decor should be functional, organizing can be beautiful, smart DIYs help stretch the budget, and an organized and stylish home can still be practical for life with kids. Over the years, her work has been featured in print in Better Homes & Gardens and 5280 Home magazine, and online by HGTV, The Today Show, Good Housekeeping, among others.
A Bit More About Melissa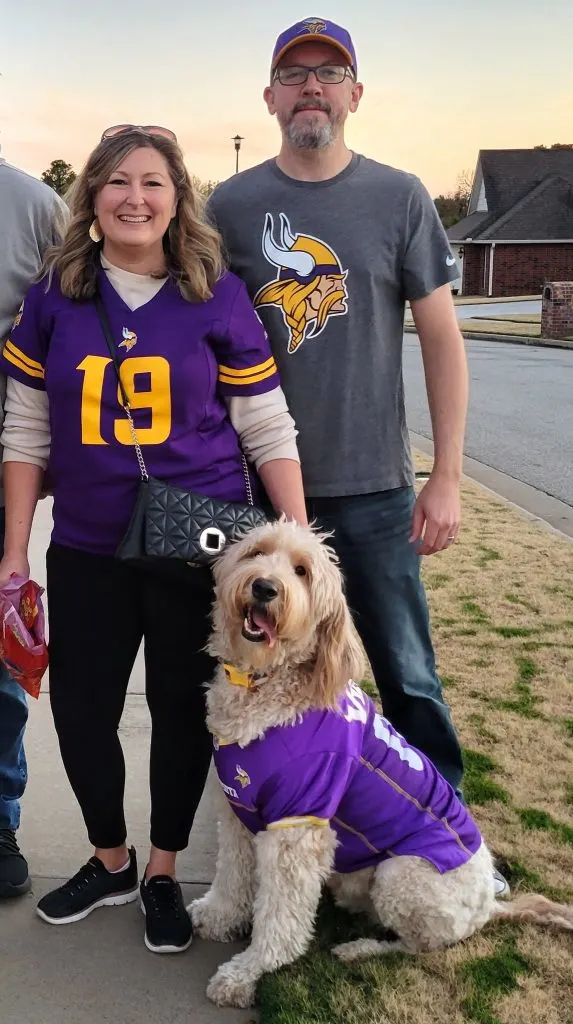 Melissa lives in Tulsa, Oklahoma with her husband of over 20 years and their Goldendoodle, Gus. When she's not reading, Melissa enjoys gardening and watching all kinds of sports, especially teams from her home state of Minnesota.

While her degree is in accounting, her career has included project management, process improvement, and data analytics. However, her aspiration was always to run her own business. In 2013, Melissa founded Polished Habitat to share her passion for intersecting style and function to make everyday life more beautiful and less stressful. She does this through easy-to-implement organizing tips, home decor tutorials, and creative ideas to help readers think outside the box, no matter their budget.
Soon after launching Polished Habitat, Melissa stepped away from her job working for a hospital system to jump into entrepreneurship full-time. Since then, she has written and photographed a non-fiction book titled The Prepared Home. Her work has also been featured in print in Better Homes & Gardens and Room to Create Magazine, and online by HGTV, House Beautiful, Brit & Co and more.