Whether you found this post searching for Books Set in Western Europe, or are participating in our Book Voyage reading challenge, we hope you find the perfect books on our list below. We worked hard to include plenty of variety, so you can discover somewhere/something new to you!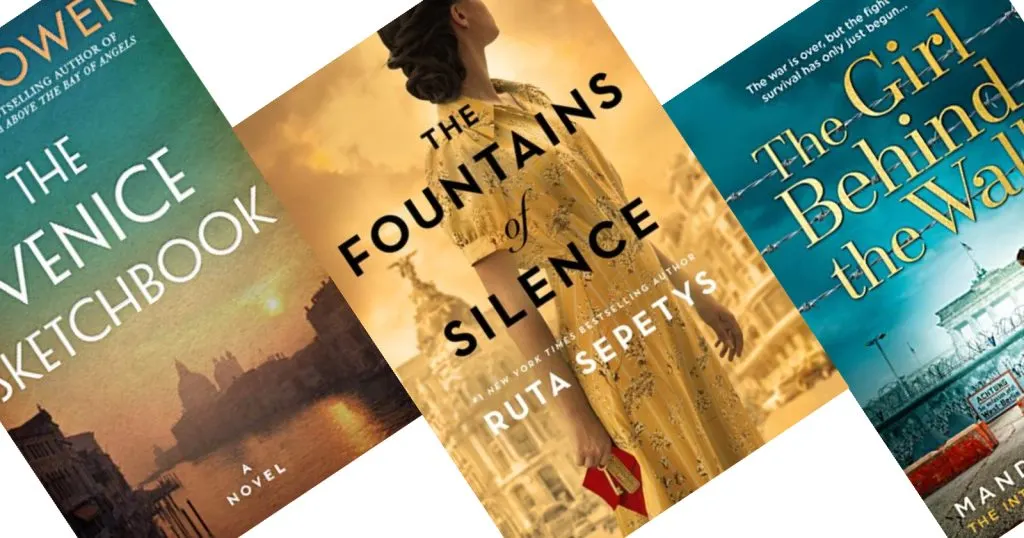 The Countries of Western Europe
Depending on the context – geographical, cultural, or historical – you'll find various answers as to which countries are classified as "Western Europe."
For purposes of this reading challenge, we've included the following: England, Wales, Scotland, Ireland, Norway, Denmark, Sweden, Finland, Portugal, Spain, France, Belgium, the Netherlands, Luxembourg, Germany, Austria, Switzerland, and Italy.
The Best Books Set in Western European Countries
You are welcome to choose any book that you'd like to read for the challenge, but we hope that this list of books has given you a good starting point.
Members of our email list and Facebook group, Read with the Book Girls can log ratings for their monthly challenge reads. The logs provide us with data for the "BGG Reader Ratings" that are added to descriptions for future years. We'd love you to contribute your rating after you've finished your read this month.
Join the Book Voyage Reading Challenge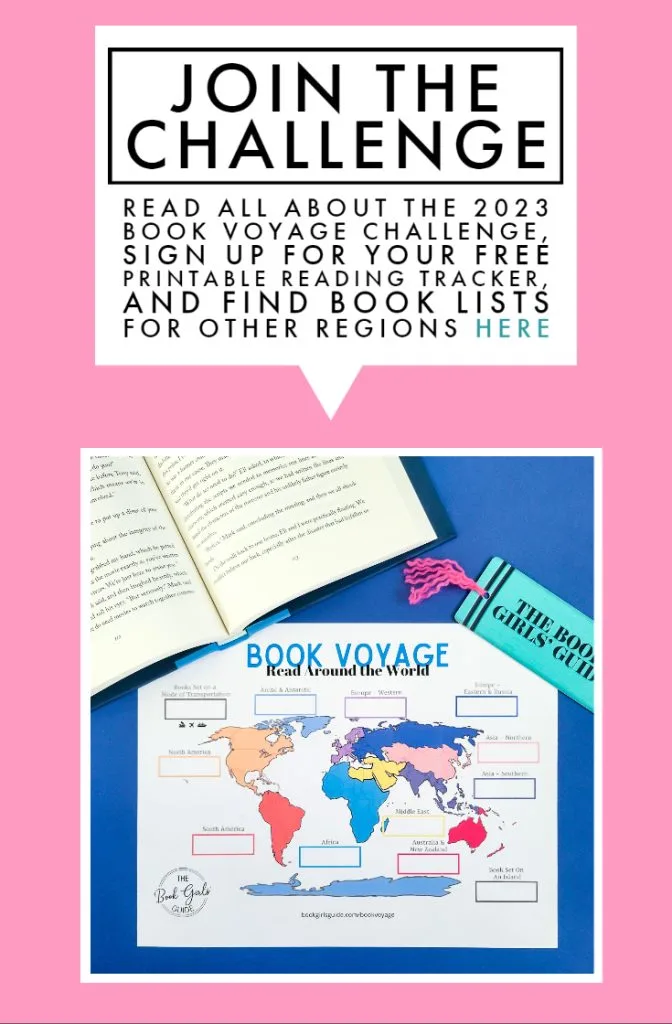 Book Recommendations For Other Regions of the World
Can you send me a printable list with the book titles but not descriptions?
This was a big request last year that we weren't able to add to our plates in 2022. New for 2023, readers who support Book Girls Guide through our Buy Me a Coffee membership site will receive special monthly printable journal pages as a thank you bonus. The voluntary members (we call them our BFFs) help cover the cost of running the challenges so we can keep them free for everyone.

We're so excited to be able to offer this fun perk this year!
The new pages will be pre-filled with every book title for the month, and include space for you to mark your interest level, make notes about whether you've requested the book from the library (or any other notes you'd like), and then fill in your rating. We'll also include blank lines in case you have other books on your TBR (to be read) list that meet the prompt.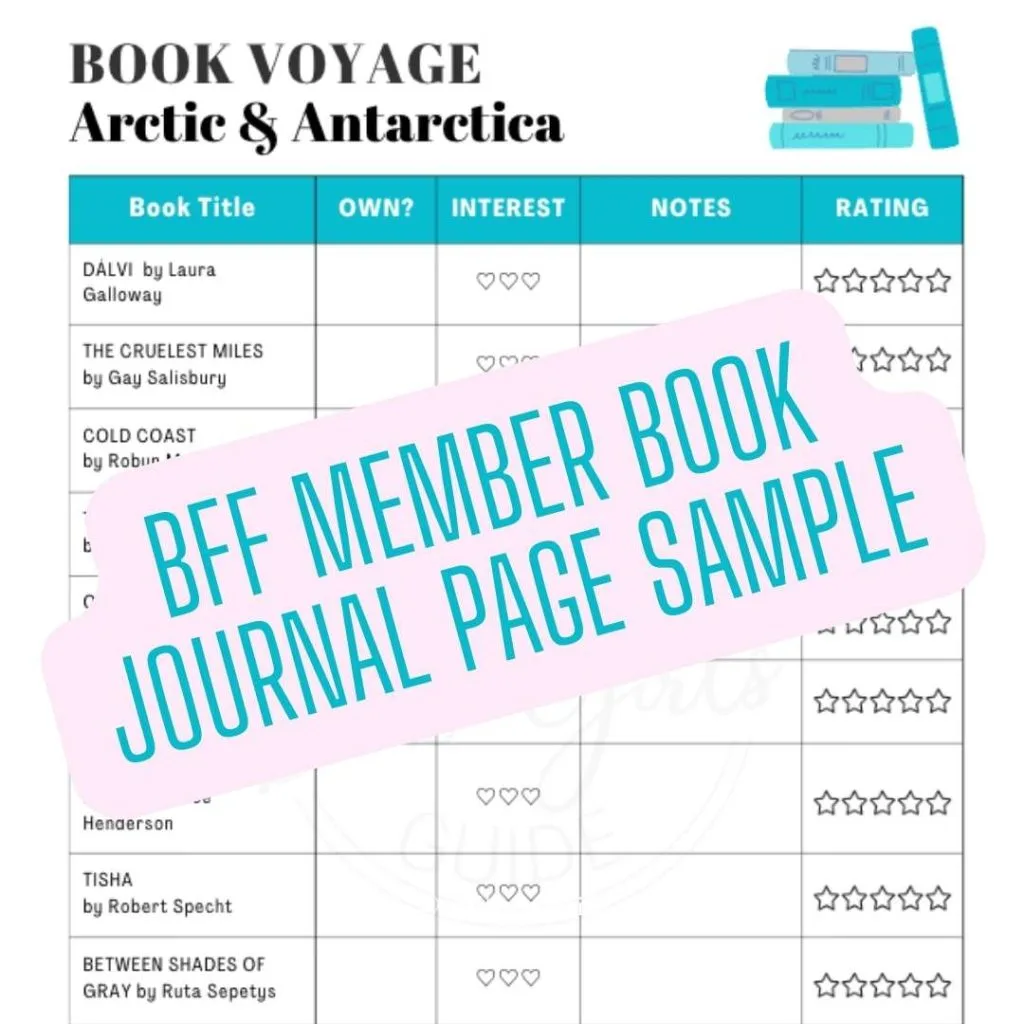 That said, you'll always find the most updated version of our recommendations with descriptions each month at no cost on our website. We do update the list and descriptions regularly based on reader feedback. But, we know some of you wanted to print the list to take to the library or bookstore, and we hope this helps.