Have you seen the Netflix series Emily in Paris? We both binge-watched the first two seasons and were inspired to find books like Emily in Paris. In our list of book recommendations, you'll find a mix of highly-rated books set in Paris, along with other books with similar vibes to the series.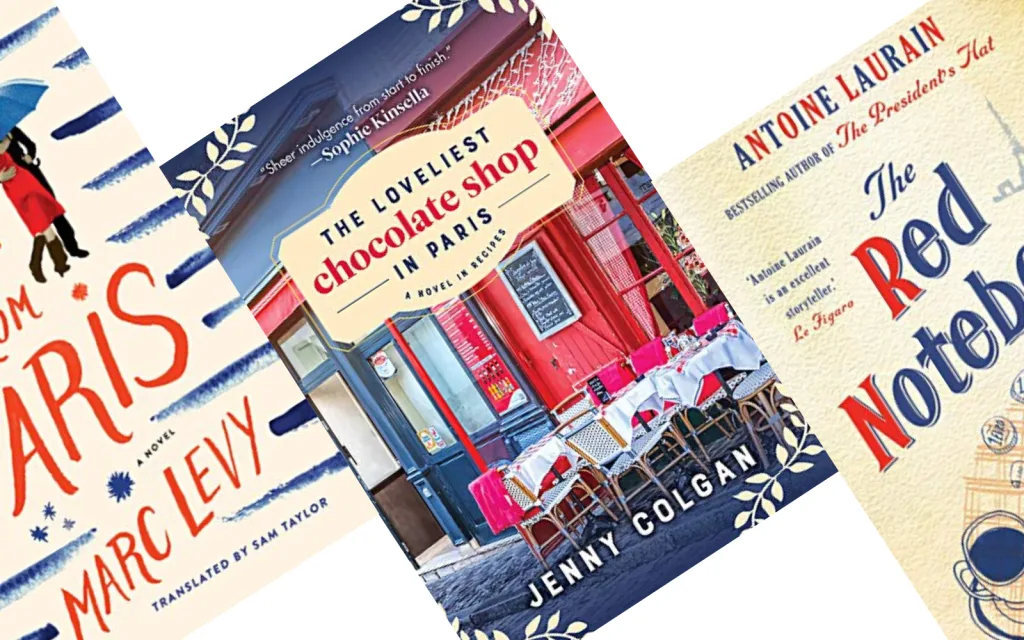 Emily in Paris Summary
Emily is a 20-something junior associate at a Chicago marketing firm, and she's eager to earn a promotion. Everything changes overnight when her boss becomes pregnant and can no longer travel to Paris for a long-term assignment integrating a chic French marketing agency into their company.
Emily is asked to take her place and jumps at the chance to move to France for a year. She lands in France, dreaming of Paris stereotypes and the perfect job. Her new apartment has an amazing view, and comes with an amazing man living one floor below her. Gabriel is a chef and has instant chemistry with Emily after their meet-cute. However, Emily left a boyfriend at home in Chicago, so Gabriel is off-limits.
In the office, Emily quickly realizes how much of a barrier it will be that she doesn't speak French. On top of that, this agency specializes in high fashion. Her experience is only with pharmaceutical companies and senior living homes.
The series follows Emily on her Parisian adventures in the office, as she makes new friends, and as she tries to find love. The first two seasons are available for streaming now on Netflix.
Will There Be a Season 4 of Emily in Paris?
It is expected that there will be a season 4 of Emily in Paris. However, due to the ongoing writer's strike, as of September of 2023, a release date has not yet been announced. In the meantime, we're adding Paris rom com books to our TBRs.
Is there an Emily in Paris book?
Not exactly, the story was not based on a book. However, after the show was such as success, a cookbook was created inspired by the show. You'll find it below in the book list, and it would make an excellent holiday gift for any fans of Emily in Paris.
Books to Read if You Like Emily in Paris