Whether you are armchair traveling as part of our Book Voyage Reading Challenge, or simply looking for books set on a mode of transportation, our book list is sure to take you where you want to go!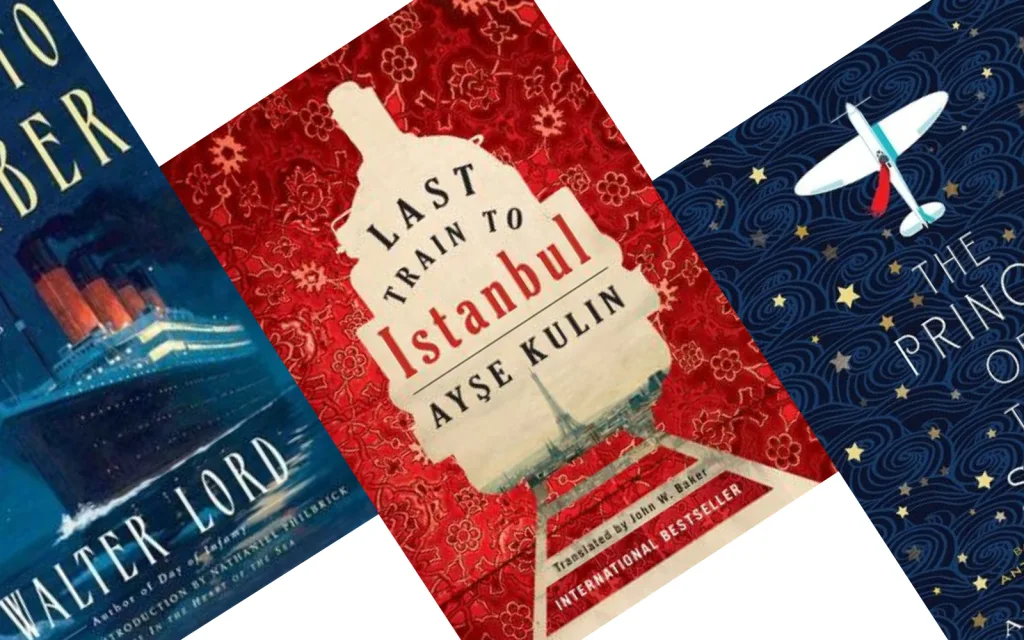 Books Set on Different Modes of Transportation
From planes to trains, and ships to sailboats, these books on this list will transport you around the globe. However, as Ralph Waldo Emerson said, "It's not the destination. It's the journey." And that's why, for the list of books below, we've focused on stories that take place primarily on a mode of transportation.
Our curated books list spans genres, from historical fiction to contemporary, and from thriller to romance. In addition to planes, trains, and boats, you'll also find novels and non-fiction reads set aboard airships, bikes, and even space shuttles. We're happy to have you along for this ride.
As an Amazon Associate and member of other affiliate programs, we may earn a referral fee from qualifying purchases.
You are welcome to choose any book that you'd like to read for the Book Voyage Reading Challenge, but we hope that this list of books has given you a good starting point.
Members of our email list and Facebook group, Read with the Book Girls can log ratings for their monthly challenge reads. The logs provide us with data for the "BGG Reader Ratings" that are added to descriptions for future years. We'd love you to contribute your rating after you've finished your read this month.
Join the Book Voyage Reading Challenge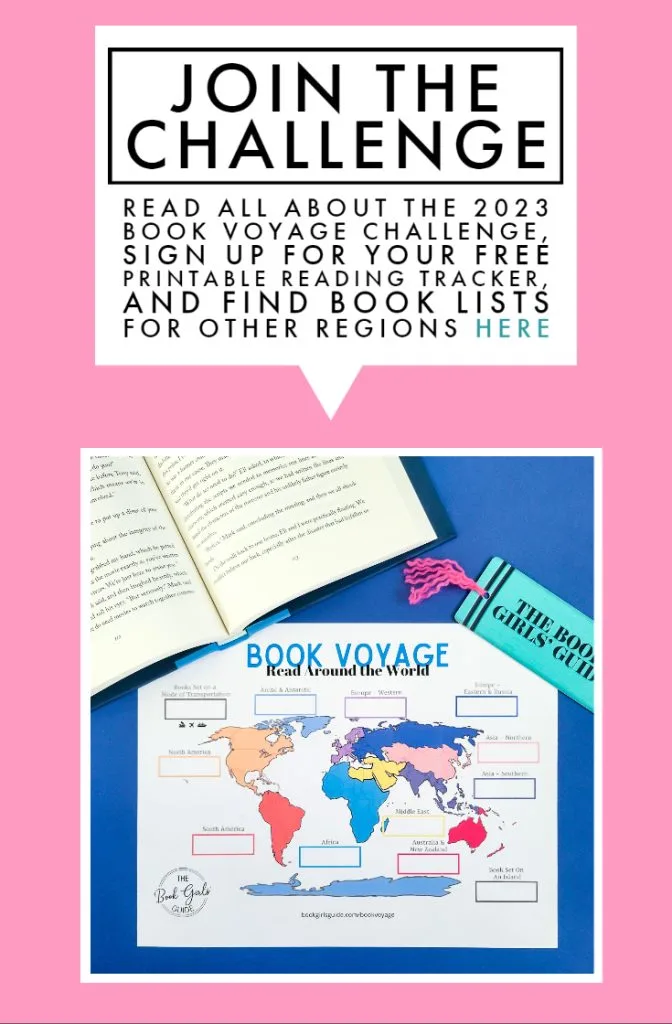 Book Recommendations For Each Region of the World
Can you send me a printable list with the book titles but not descriptions?
This was a big request last year that we weren't able to add to our plates in 2022. New for 2023, readers who support Book Girls Guide through our Buy Me a Coffee membership site will receive special monthly printable journal pages as a thank you bonus. The voluntary members (we call them our BFFs) help cover the cost of running the challenges so we can keep them free for everyone.

We're so excited to be able to offer this fun perk this year!
The new pages will be pre-filled with every book title for the month, and include space for you to mark your interest level, make notes about whether you've requested the book from the library (or any other notes you'd like), and then fill in your rating. We'll also include blank lines in case you have other books on your TBR (to be read) list that meet the prompt.