Sharing is caring!
The Nightingale by Kristin Hannah is an unforgettable historical fiction novel about the experience of two sisters in France during World War II.
It blends two different true events together in a way that gave us a new perspective about life in France throughout the early 40s.
While an older sister is forced to host a German officer in her home, her younger rebellious sister joins the resistance movement and makes heroic efforts to help British and American soldiers who parachute into France after their planes are disabled.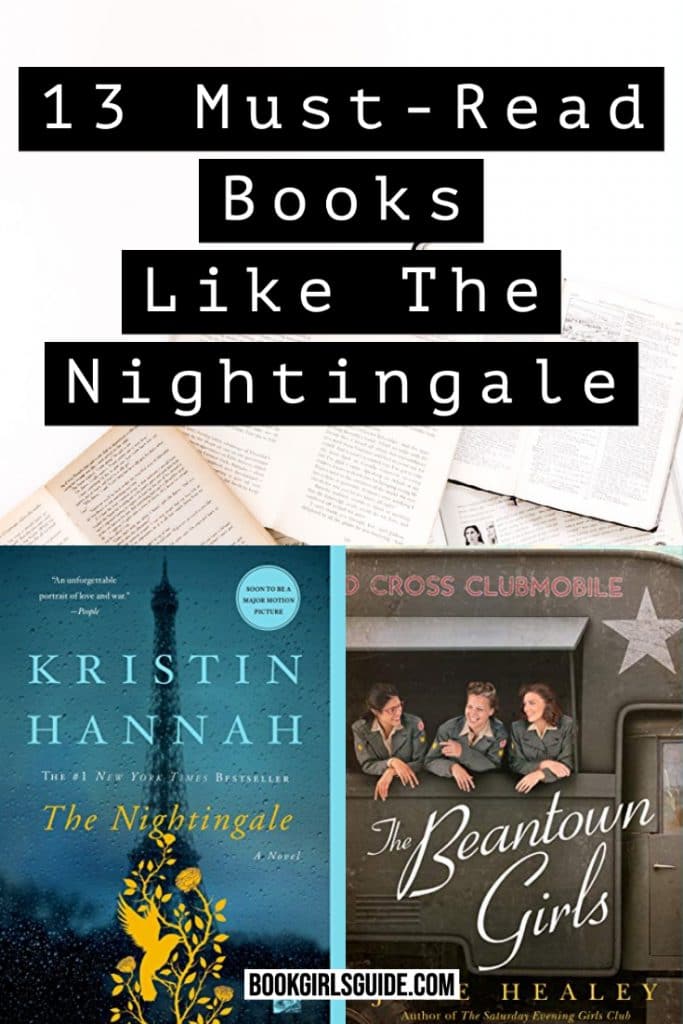 When looking for books similar to The Nightingale, we were most drawn to the different stories of women's vital roles and experiences during this tragic time.
As an Amazon Associate and member of other affiliate programs, we may earn a referral fee from qualifying purchases.