Sharing is caring!

When we decided to write a post about the best book series for adults, we thought it was the perfect opportunity to ask our voracious readers for help. And wow did they come through! We had almost 300 people share their favorite adult book series and why they loved it.
We sorted through all the results and narrowed down the list based on the books that had multiple recommendations from different readers. You'll see a mix of the most popular book series for adults and some lesser-known surprises!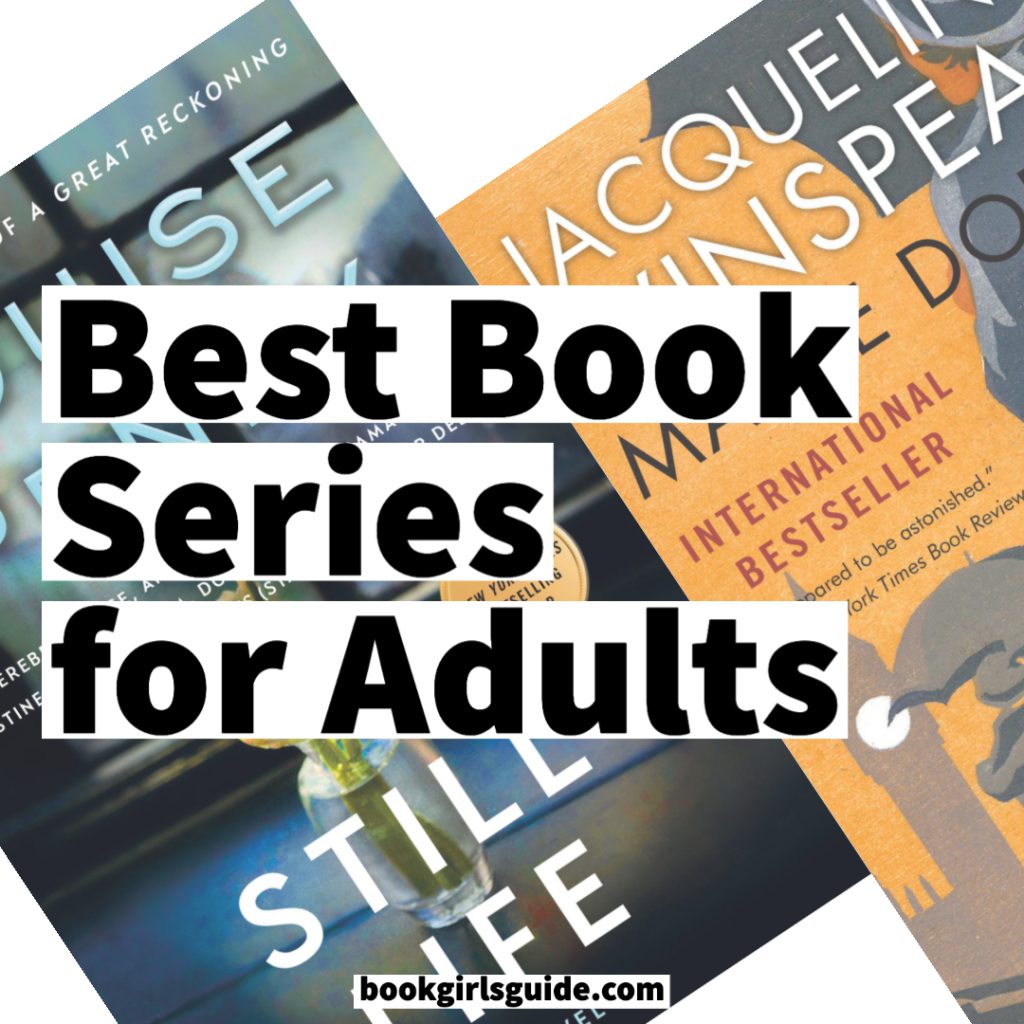 Each series has an entry, below, that includes everything you'll need to pick a good book series that matches your reading preferences. For example, we note whether each book is a stand-alone, sequential series, or somewhere in between.
With a stand-alone series, you can pick up any book and read it without reading the prior installments. A sequential series means that the books must be read in order, for example, the end of each book has a cliff-hanger that isn't resolved until the next book, or certain aspects of the novel won't make sense without knowing the backstory.
We also included the number of books currently available in each series, as well as links to the first book and latest book available.
As we researched good book series for adults, one common thread emerged regardless of the genre. The first book is usually lower-rated than the second. While several factors probably play into that phenomenon, keep it in mind if you're debating whether to continue reading a series after book one. Because you and the author both already know the characters, the second might be a more enjoyable read.
As an Amazon Associate and member of other affiliate programs, we may earn a referral fee from qualifying purchases.
Best Book Series for Adults
Everyone on our email list had an opportunity to submit their favorite series for this post. If you'd like to share your favorite reads for future reader favorite posts, sign up for our newsletter below!