Sharing is caring!
Do you love playing the board game Clue, in which you have to solve a murder that happens while the suspects and victim are in one confined location? Or escape rooms where you must solve riddles and find clues to unlock the room before a timer goes off?
Both of these fun games embody the concept of locked room mystery books! The trope rose to popularity in the 1930s, with authors like Agatha Cristie and John Dickson Carr putting together books that keep you guessing as you solve impossible crimes alongside the characters.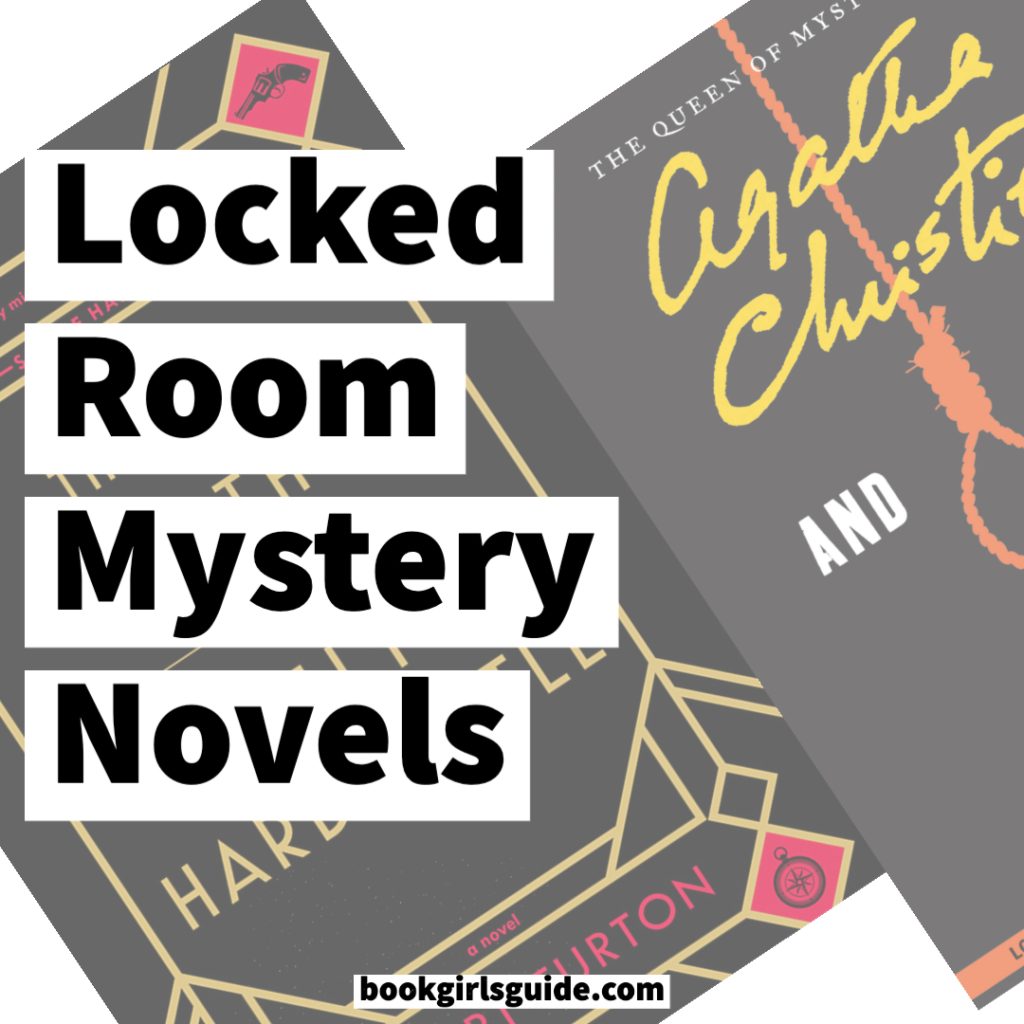 Almost 100 years later, these locked room mysteries remain popular, with contemporary authors like Lucy Foley embracing the genre. So whether the setting is a moving train or a remote island, put on your detective hat and pick up one of these books to see if you can solve the case!
We selected a range of classics and new releases, making this a great primer of the best locked room mystery novels of all time!
As an Amazon Associate and member of other affiliate programs, we may earn a referral fee from qualifying purchases.
by Stuart Turton
First Published: 2018
Setting: Blackheath Manor
In this book, you'll step into the life of Aiden Bishop and his stay at the Blackheath Manor.
Each morning, he wakes up starting the day over like Groundhog Day as he tries to identify the killer of Evelyn Hardcastle so he can stop the murder. However, he's not himself each morning. Instead, he wakes up in the body of a different Blackheath Manor guest and uses their experiences and interactions to solve the mystery.
This book is currently included with Kindle Unlimited.
By Ruth Ware
First Published: 2016
Setting: Small Luxury Cruise
Journalist Lo Blacklock scores a dream assignment when she's sent aboard a super-luxury cruise ship, the Aurora, which only has a few cabins. As they set off across the North Sea, everything is perfect. However, as the weather becomes dreary, so does the mood on the ship as Lo witnesses a woman being thrown overboard.
However, the crew confirms all passengers are accounted for and the vacation continues. Lo knows what she has seen and must get others to understand that something sinister has happened. The book is often named as one of the best modern locked room mystery novels.
By Riley Sager
First Published: 2019
Setting: The Bartholomew, Manhattan Apartment Building
When Jules takes a job as an apartment sitter in one of Manhattan's most mysterious apartment buildings, she's given some simple rules - no visitors and no nights away. She's both heartbroken after a breakup and financially broke, so having someplace new to stay while getting paid is ideal.
Fellow sitter Ingrid soon fills Jules in on the building's dark history, which doesn't spook Jules until Ingrid disappears. Then, as she tries to learn more about the Bartholomew, she uncovers terrors, including the disturbing fact that once you're in, the building doesn't let you leave.
By Agatha Christie
First Published: 1939
Setting: Private Island
Ten people, all with something to hide, are invited to a mansion on a private island. Unfortunately, when they arrive, the host isn't there. They try to settle in anyways, but then a creepy nursery rhyme hung as art in each room begins to come true…
"Ten little boys went out to dine; One choked his little self and then there were nine. Nine little boys sat up very late; One overslept himself and then there were eight. Eight little boys traveling in Devon; One said he'd stay there then there were seven. Seven little boys chopping up sticks; One chopped himself in half and then there were six. Six little boys playing with a hive; A bumblebee stung one and then there were five. Five little boys going in for law; One got in Chancery and then there were four. Four little boys going out to sea; A red herring swallowed one and then there were three. Three little boys walking in the zoo; A big bear hugged one and then there were two. Two little boys sitting in the sun; One got frizzled up and then there was one. One little boy left all alone; He went out and hanged himself and then there were none."
With over 100 MILLION copies sold, this may be the most popular locked room mystery. It's also one of the most beloved.
If you enjoy books from the golden age of detective fiction, be sure to read the novels of John Dickson Carr is book #6 in a series, but his most referenced work.
By Ellery Lloyd
First Published: 2022
Setting: Private Island off of England
This brand new murder mystery is set on a celebrity-only island off the coast of England.
The Home Group is a collection of glamourous clubs around the globe that cater to the rich and famous, allowing them to let loose away without worrying about the paparazzi. The most spectacular of all the Home Group clubs - Island Home - is having a massive three-day launch party with a very A-list invite list.
On the surface, it's all luxury and glamour, but behind the scenes getting opening this new club the Home Group CEO and his team to a breaking point. They all have something to hide - as do the famous guests who are about to arrive.
It's been billed as the party of the year, but not everyone is going to make it out alive. The story is told from four points of view: the CEO's personal assistant; the CEO's younger brother; the header of membership for the club, and the head of housekeeping.
This locked-room mystery by husband and wife writing duo Ellery Lloyd is perfect for fans of Agatha Christie. Readers say it's a bit slow to start, but with a very satisfying ending!
By Agatha Christie
First Published: 1933
Setting: The Orient Express Train
A snowstorm stops the progress of the famous Orient Express train, trapping everyone on board overnight. In the morning, millionaire Samuel Edward Ratchett is discovered dead in his suite, stabbed multiple times. However, his cabin door was locked from the inside, so how did this happen? And does this mean the murderer is still on the train?
While this is actually book #10 in the popular Hercule Poirot series, it's the most recognized and a great introduction to Agatha Christie. Be warned; we hear that once you read one, you'll want to quickly read more!
by Kerstin Gier (Author) & Romy Fursland (Translator)
First Published: 2020
Setting: Swiss Hotel
Sophie is an intern at a grand, but aging, hotel in the Swiss alps. A New Year's Eve Ball brings back the glory days each year. Sophie frantically prepares to make sure the event goes flawlessly.
However, when the guests arrive, they come with unexpected problems. In fact, many of them aren't even who they say!
If you're looking for a clean and less intense intro into the genre, this YA novel is a great pick. You'll get the action of money laundering, kidnapping, and jewelry theft without gruesome crimes.
By Allie Reynolds
First Published: 2021
Setting: Ski Resort in the French Alps
Ten years ago, ​​Milla was at the peak of her snowboarding career during a trip to the French Alps. So when she's invited back to Le Rocher by Curtis, she can't resist returning, despite the disappearance of their beautiful friend Saskia during the last trip.
When Milla and the others from their friend group arrive, they quickly realize this won't be the reunion they expected. The resort is deserted, the cable cars that dropped them off have stopped working, and an awkward icebreaker game was designed to reveal their secrets. The group is trapped, and Milla fears she may be the next to disappear.
By Lucy Foley
First Published: 2020
Setting: Island off the Irish Coast
Imagine the picture-perfect wedding on a remote Irish island between a rising TV star and a smart magazine publisher. Despite the rough waves and spotty cell service, the wedding is sure to be idyllic, with every detail and moment planned in advance.
However, you can't plan for old traditions and ongoing jealousy. The groomsmen are soon playing drinking games, someone may regret missing out on romance with the bride, and a bridesmaid ruins her dress - on purpose. So, when someone dies, who's to blame?
By Nita Prose
First Published: 2022
Setting: Regency Grand Hotel
Twenty-Five year old Molly has always been different from her peers. She struggles in social situations and is only communicates very literally, both in her understanding of others and in her verbal communication back to them. Thanks to her Gran, she's still managed to have a good life. However, after her beloved Gran dies, she loses the one person who understood both Molly and the world.
She's still excellent at her job as a hotel maid, with her penchant for perfection making this the ideal role. One day, she's shocked to find the wealthy and infamous guest, Charles Black, dead in his room. When the police question her, her unusual communication is interpreted as deception, and Molly becomes a prime suspect. She knows that the only way to clear her name is to figure out what really happened before she is arrested.
By Ellen Raskin
First Published: 1978
Setting: Five Story Apartment House
This Newbery Medal-winning book is technically middle grade, but it's still an excellent read for adults. Sixteen strangers are invited to a reading of Samuel W. Westing's will. They soon discover that someone will walk away with the eccentric millionaire's vast fortunes. But first, they must compete in the Westing Game, a tricky and dangerous game involving blizzards, burglaries, and even bombings!
Angela loved this book as a child and can't wait to re-read it with her boys!
By Kate Racculia
First Published: 2014
Setting: Aging Upstate New York Hotel
Room 712 at the historic Bellweather Hotel has quite a history. Fifteen years earlier, in 1982, a murder-suicide in the room shocked the community and the young bridesmaid who witnessed it, Minnie. Now, in 1997, an elite high school music festival is taking place on the aging property, and Minnie must return to the hotel and face her past.
As a blizzard traps the attendees inside, room 712 is yet again the focus after a young prodigy disappears from the room. The page-turning search for the missing teen involves an eccentric cast of characters, each revealing a bit more of the truth. This novel will be especially enjoyed by those with a love of music and high school band!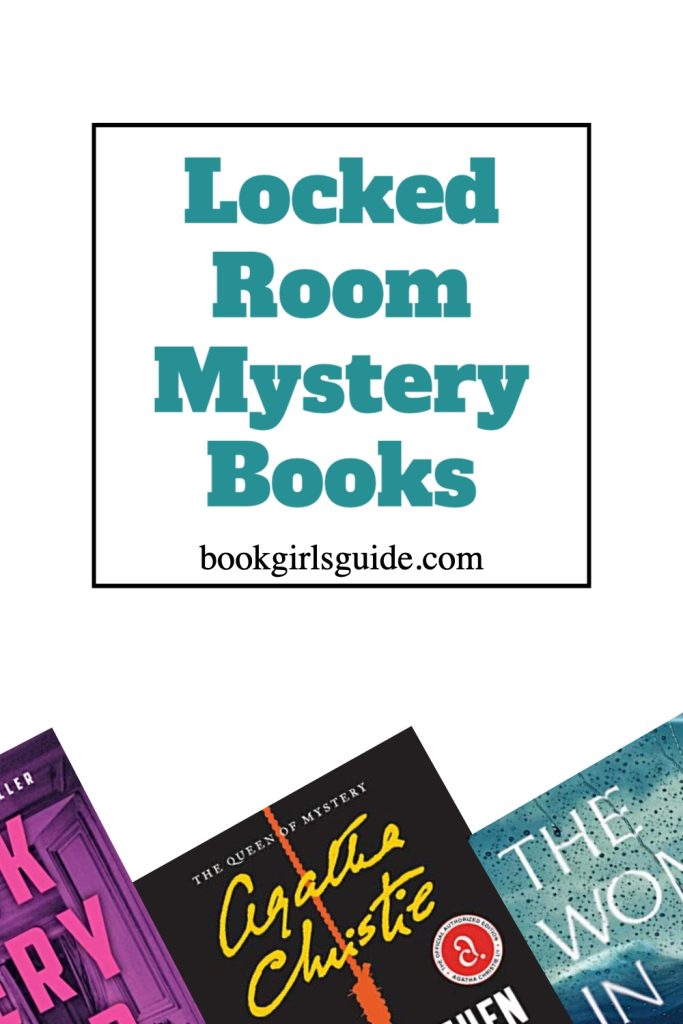 Love reading as much as we do?
Join us for more free content, reading challenges, and discussion over in the Book Girls' Guide Facebook Group!