Sharing is caring!
We are so excited to kick off the year's Book Voyage Reading Challenge! Or if you found this post just looking for an Antarctica book or Arctic fiction, we hope you'll love the book recommendations.
Of all the regions on our planned armchair travel journey, this is likely the one you've read the least about. Grab a comfy blanket and a hot drink, then join us to read one of the best books set in Antarctica or the Arctic Circle.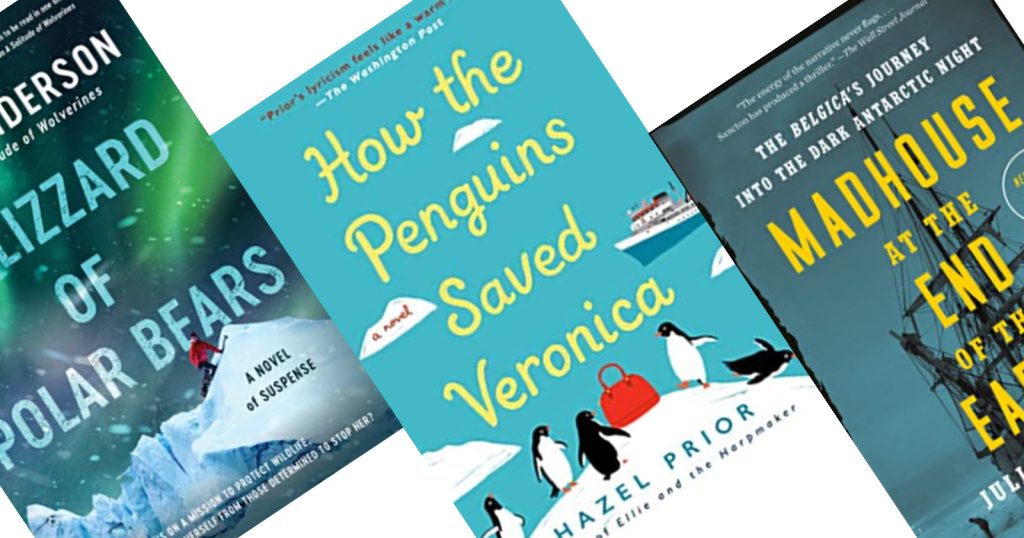 For the challenge, we've compiled a great list of reading options. Our curated recommendations strike a good balance between male and female perspectives, and between serious and light-hearted examinations of the coldest places on Earth. From Arctic novels and fiction books set in Antarctica to non-fiction accounts and memoirs, these books each paint vivid images of life at extremes. You're also always welcome to choose your own book.
As an Amazon Associate and member of other affiliate programs, we may earn a referral fee from qualifying purchases.
Books Set in Arctic & Antarctic
Members of our email list and Facebook group, Read with the Book Girls can log ratings for their monthly challenge reads. The logs provide us with data for the "BGG Reader Ratings" that are added to descriptions for future years. We'd love you to contribute your rating after you've finished your read this month.