Are you ready to go on an unforgettable journey from the comfort of your favorite reading chair? Throughout this year-long challenge, we'll be your travel guides, and we've put together comprehensive reading lists full of great books for each geographic monthly reading prompt!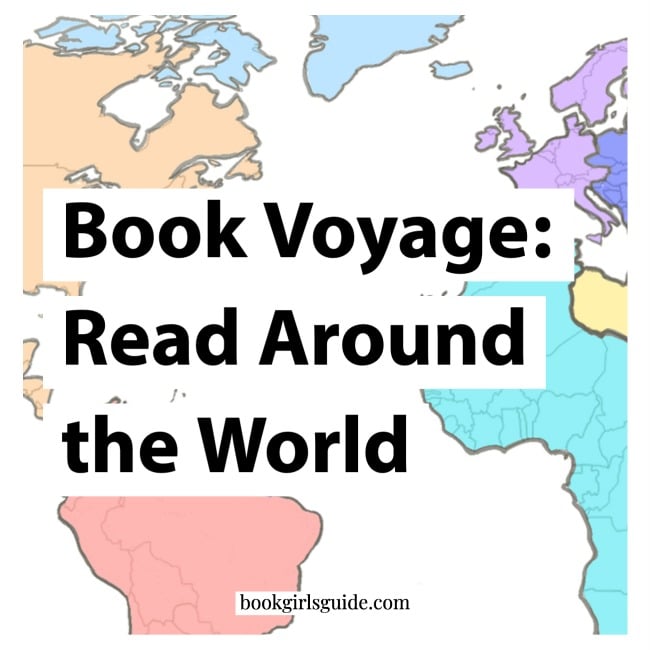 We're calling this reading challenge Book Voyage: Read Around the World because you'll get to experience every continent and the vastly different landscapes and cultures that make up our beautiful planet.
If you're looking for our Read Around the World Summer Reading Challenge for Kids, you'll find that here!
For each region, you are welcome to choose any book that you'd like. But to get you started, you'll find links below to lists of books ranging from novels to memoirs covering a variety of cities and topics. While we love taking your reading life out of your normal comfort zone, it should also be fun. We work hard to choose a broad mix of books to suit every style, including adding a few young adult (YA) picks to each region.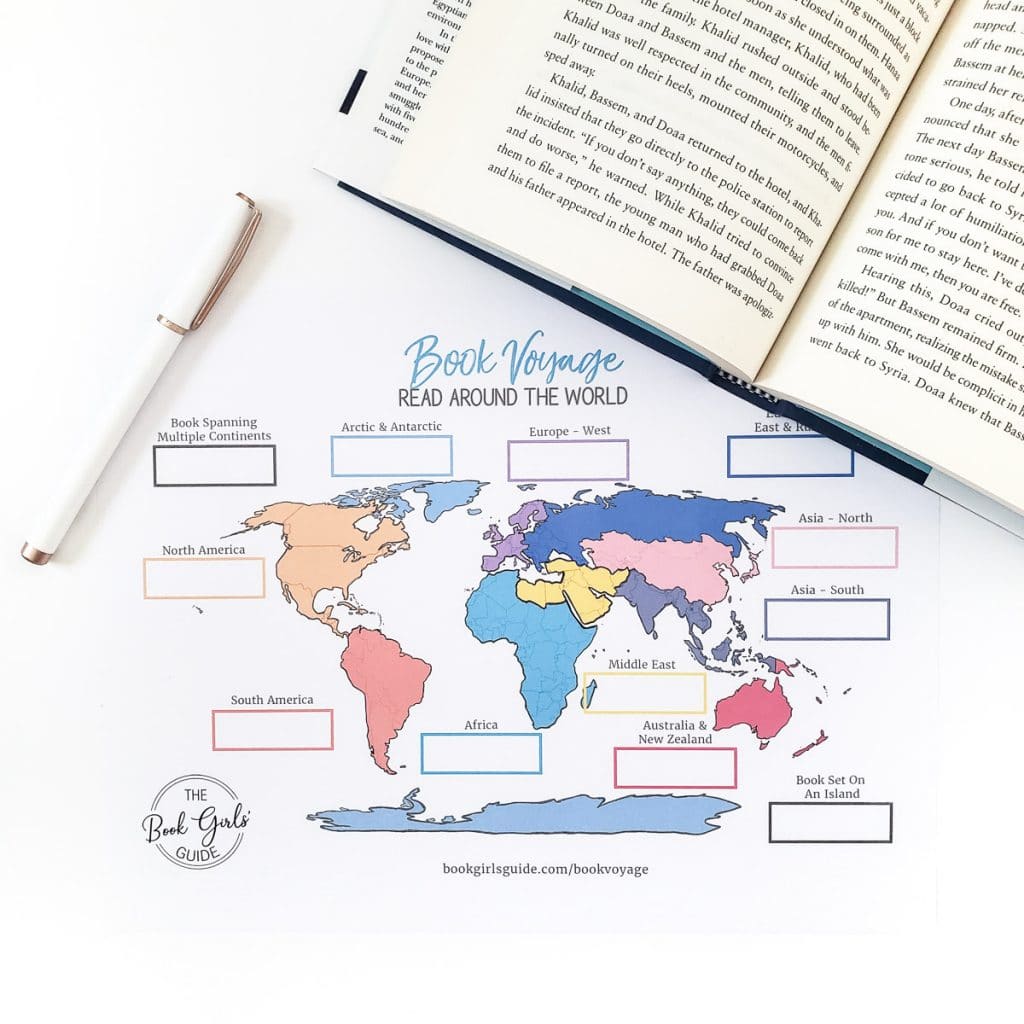 You can revisit this post throughout the year as an index to all the book lists. Each one is linked below. Make sure to join our email list using the box below to receive your printable map, and also join the Read with the Book Girls Facebook group.
When you sign up by adding your email address above, you'll receive an email a few minutes later with a link to print our custom map reading log. Fun right?!
For this Reading Challenge, you'll visit a new region each month. We originally created the book lists in 2021, but as we go through 2022, they'll be updated as we find promising new books. We also had members of our Facebook group and email list log their reading and book ratings last year, which helped us refine the lists. We'll continue making updates throughout the year, so be sure to revisit the applicable list each month!
Book Voyage Challenge Schedule
Click the month below to get our reading suggestions for each region.
Each list contains a mix of enjoyable contemporary fiction, historical fiction, memoirs full of locals' own experiences in the region, and other highly rated books from a variety of locations within the region. We always try to include light options for months when you're busy or stressed, along with some deeper reads.
The variety of book options makes it easy to mix this challenge with your other reading goals. You'll also find many potential book club picks on each list. We love hearing from groups that have opted to follow our year-long reading challenge together!
Additionally, each list contains a blend of new releases and books that are a little older, which means they'll be more likely to be available at your local library. We check each book through our library systems and aim to have at least 70% of each list easily accessible
We hope you'll have a great time reviewing each post and adding new books to your reading list.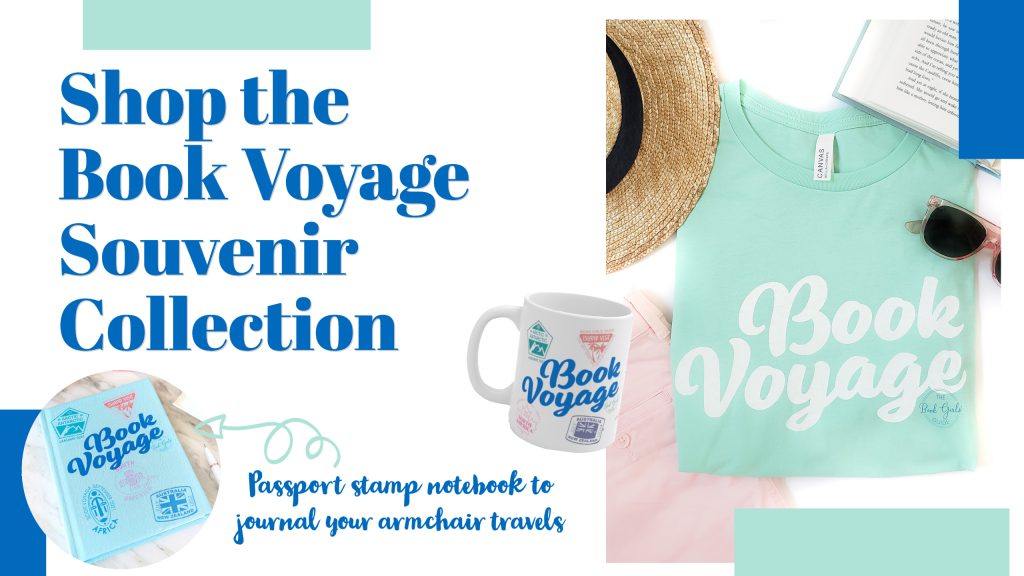 Don't worry if you found this challenge on social media well after the start of the new year, you're welcome to join at any point.

Just jump into the current month and then work in the others. While we're making a geographic circle, unlike the Decades Challenge, this one works just as well out of order.
Happy travels and happy reading!
IMPORTANT NOTE: We took some liberties in dividing up the regions to create a 12 book challenge, so don't give our map to your kids for a geography test. For example, Russia is located partially in Europe and partially in Asia, but for our purposes, it is grouped with Europe – East. Oceania is part of Australia, but we're including the smaller island-nations in our summer island month along with other islands around the globe. There are other examples within our divisions of the Middle East, Europe, and Asia.
Love reading as much as we do?
Join us for more free content, reading challenges, and discussion over in the Book Girls' Guide Facebook Group!