Are you ready to go on an unforgettable journey from the comfort of your favorite reading chair? Throughout the year, we'll be your travel guide!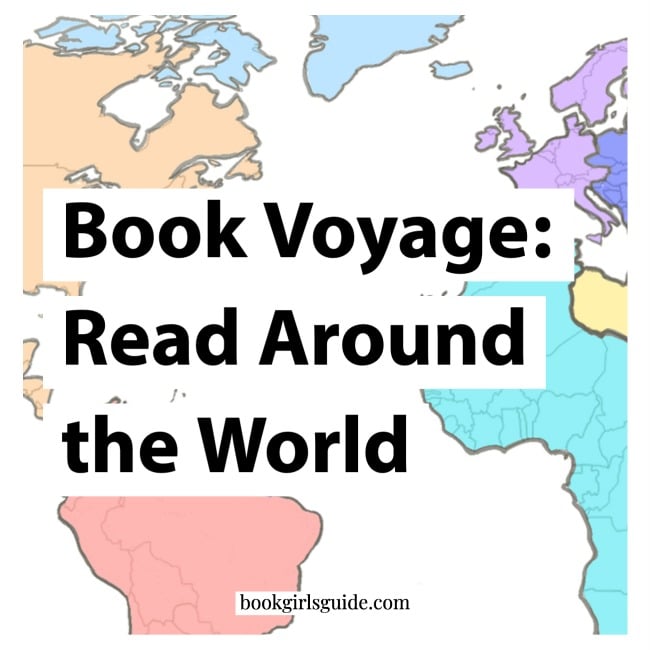 We're calling the 2021 reading challenge Book Voyage: Read Around the World because you'll get to experience every continent and the vastly different landscapes and cultures that make up our beautiful planet.
For each region, we'll provide a list of books ranging from novels to memoirs covering a variety of cities and topics.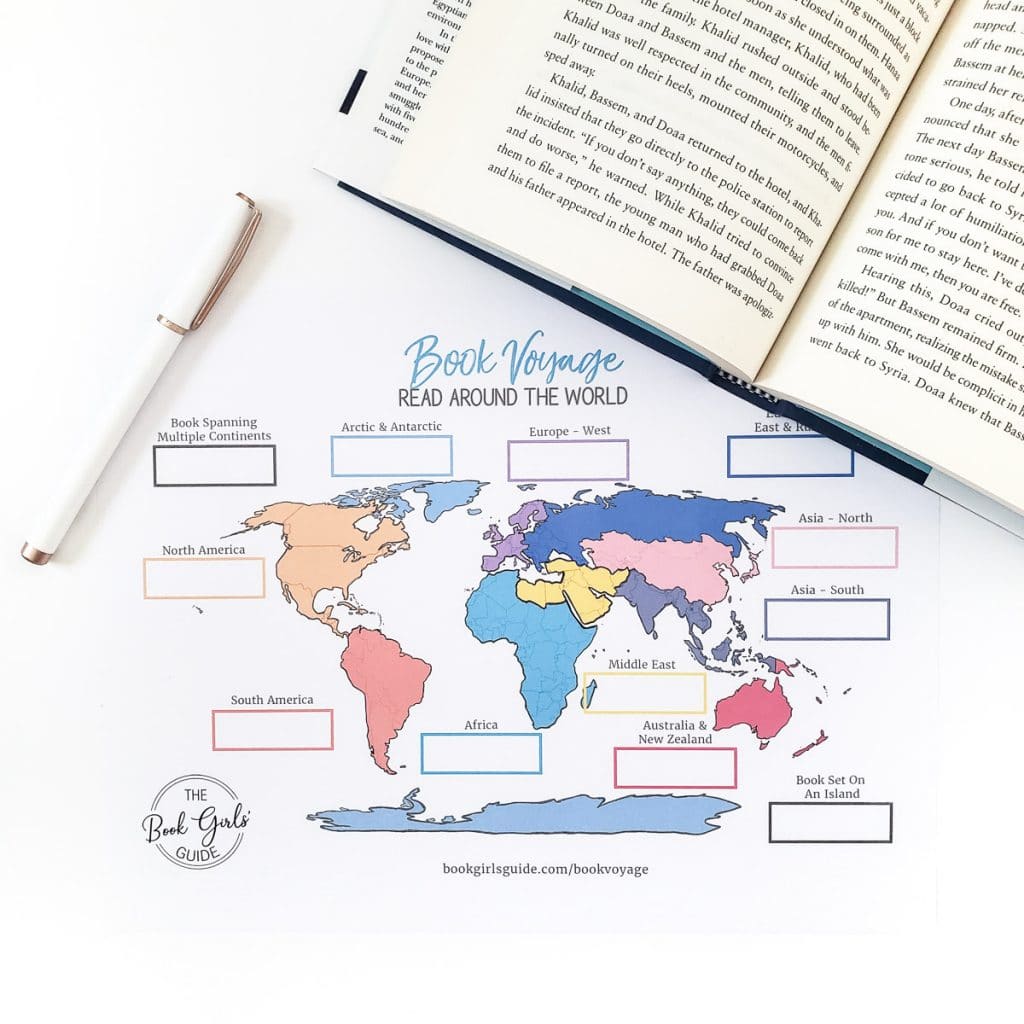 You can revisit this post throughout the year as an index to all the book lists. Each one will be linked below. Make sure you're notified when each new book list is published by joining our email list in the box below, along with our Read with the Book Girls Facebook group.
When you sign up for the free email list above, you'll get an email a few minutes later with a link to print our custom map book tracker. Fun, right?
For the 2021 Reading Challenge, we'll release the book list for a new region each month and have discussions in the Facebook group about the choices, just like we did for the Decades Reading Challenge. While we'd love you to join the group, it's totally optional and you can participate only by email if you prefer.
Book Voyage Challenge Schedule
Click the month below to get our reading suggestions for each region.
May: Southern Asia (list will be released on 4/20/21)
June: Books Set on an Island (list will be released on 5/20/21)
July: Australia & New Zealand (list will be released on 6/20/21)
August: Middle East (list will be released on 7/20/21)
September: Africa (list will be released on 8/20/21)
October: South America (list will be released on 9/20/21)
November: North America (list will be released on 10/20/21)
December: Books Spanning Multiple Continents (list will be released on 11/20/21)
Each list will be a mix of enjoyable fiction, memoirs, and other highly rated books from a variety of locations within the region. We always try to include light options for months when you're busy or stressed, along with some deeper reads.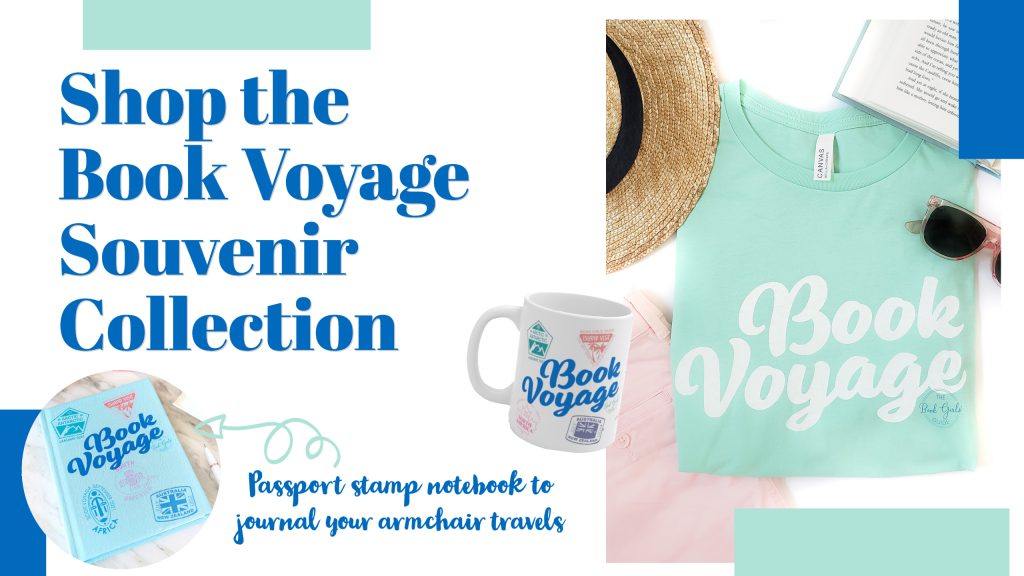 Don't worry if you're reading this after January, you're welcome to join at any point throughout the year. Just jump into the current month and then work in the others. While we're making a geographic circle, unlike the Decades Challenge, this one works just as well out of order.
Happy travels!
IMPORTANT NOTE: We took some liberties in dividing up the regions to create a 12 book challenge, so don't give our map to your kids for a geography test. For example, Russia is located partially in Europe and partially in Asia, but for our purposes, it is grouped with Europe – East. Oceania is part of Australia, but we're including the smaller island-nations in our summer island month along with other islands around the globe. There are other examples within our divisions of the Middle East, Europe, and Asia.
Love reading as much as we do?
Join us for more free content, reading challenges, and discussion over in the Book Girls' Guide Facebook Group!