Sharing is caring!
This month the Book Voyage reading challenge is whisking us away to South America.
For many of us, our first introduction to South America likely came from learning about the tropical rainforests of the Amazon Basin, which now covers about 40 percent of the continent (an area roughly the size of the 48 contiguous United States). It once covered even more of the land. Not only is the Amazon the world's largest rainforest, but it is also one of the most biodiverse places on Earth. In contrast to the Amazon rainforest, which is one of the wettest places on Earth, Chile's Atacama Desert is the world's driest non-polar desert. Additionally, South America is home to the world's longest mountain range – the Andes – which stretches all along the western edge of the continent, from the northernmost coast to the southern tip.
The Incan Empire, which was established in Peru in the 1400s and expanded to also include parts of five other present-day countries, is the most well known of South America's indigenous cultures, but many other indigenous societies also call this continent home. The indigenous populations of South America continue to have a strong influence on the human landscape of this continent. Although nearly half of the indigenous people now live in urban areas, they maintain a deep connection to the physical environment, which is manifested through their religious beliefs, cultural celebrations, and political actions.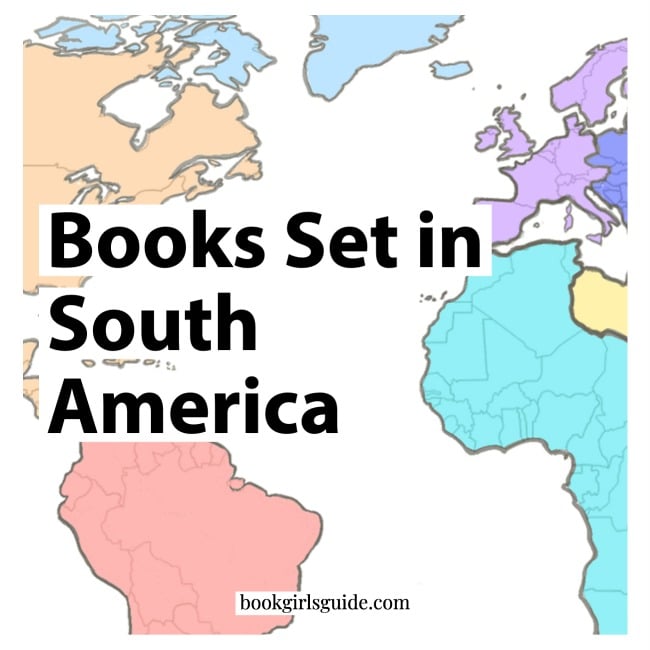 The term Latin America generally refers to the entire region south of the United States in which Spanish, Portuguese, and French (all Latin languages) are officially spoken. The countries of Latin America span both the North American and South American continents. The seven countries often referred to as Central America are on the North American continent and will be covered by next month's Book Voyage reading list. This month our book recommendations cover the 13 countries of South America, including: Argentina, Bolivia, Brazil, Chile, Colombia, Ecuador, French Guiana, Guyana, Paraguay, Peru, Suriname, Uruguay, and Venezuela.
PS: You can read all about the Book Voyage challenge, find new book lists each month, and download your free printable map book tracker, with a color-coded map of each region here.
As always, you are welcome to choose any book set in South America that you'd like, but we've compiled some highly recommended reads to get you started. Our list of books set in South America includes a wide variety of non-fiction, memoirs, historical fiction, and contemporary fiction. Several of the novels on the list feature elements of magical realism, which is a prominent subgenre in Latin-American literature.
Books Set in South America
As an Amazon Associate and member of other affiliate programs, we may earn a referral fee from qualifying purchases.
Throughout the list, we noted the books currently available as part of Kindle Unlimited Subscriptions.