Sharing is caring!
We're big fans of reading books that coordinate with the season. It's getting chilly out, which means we're ready for snowy books that take place in the winter.

We curated a list of the best winter book recommendations for 2022, including everything from the best winter-themed books for a book club to lighter novels perfect for a relaxing reading session by the fireplace.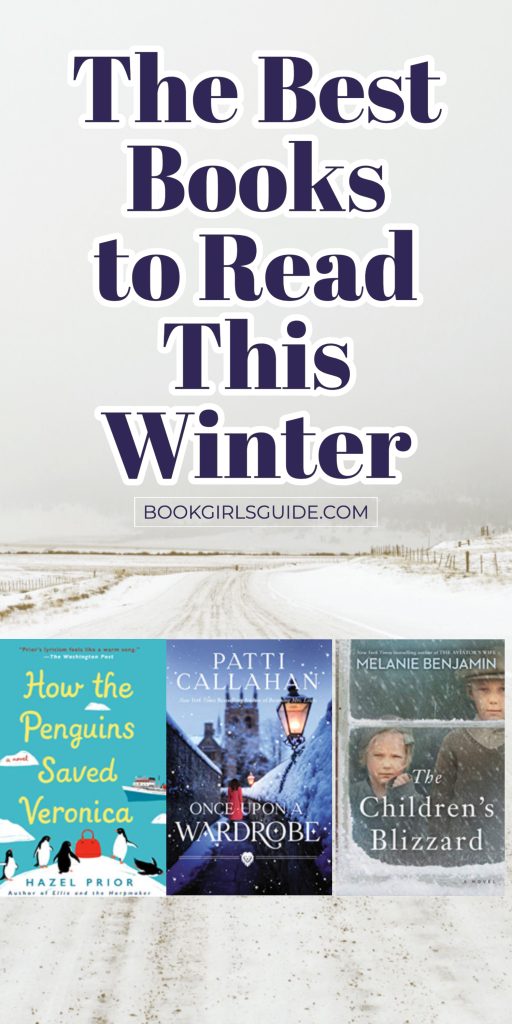 We excluded holiday-specific books from this list, but if you're looking for a Christmas read we have those too! Check out our recommendations of the Best Christmas Books for Adults and another fun list of Books that Became Hallmark Christmas Movies.

Now, grab your hot cocoa and a warm, cozy blanket before you read of any of these winter novels!
As an Amazon Associate and member of other affiliate programs, we may earn a referral fee from qualifying purchases.
Books Set in Winter
As an Amazon Associate and member of other affiliate programs, I earn from qualifying purchases.
by Maeve Binchy
Beloved Irish author Maeve Binchy is known for her warm-hearted books that make you feel like you know the characters and have been transported to Ireland. A Week in Winter is her last novel. In it, she takes us to the Western Irish coast, where the main character has decided to take over a castle and turn it into a guest house for those on holiday.
In the first half of this book, you'll be beside Chicky as she tries to transform the cold castle into an inviting vacation spot. Once she is open for business, each chapter follows a different, often eccentric, guest through Chicky's first week in business.
by Patti Callahan
Set in 1950 England, promising physics student Megs is attending Oxford and prefers facts to creativity. However, her beloved but critically ill, 8-year-old brother is obsessed with a world created in a book - The Lion, The Witch, and The Wardrobe. When he asks her to find out where Narnia came from, she can't refuse his plea.
When she tracks down the Lewis brothers, who are also at Oxford, they graciously invite her for tea. While they fill her with stories she can pass along to her brother, she doesn't understand why he won't answer her most important question about the origin of Narnia.
The Book Girls Say...This 2021 new release novel has been getting rave reviews and we can't wait to pick it up! While there are sad moments, the book is also described as filled with hope and warmth. Just what we all need on a cold winter night!
by Ruta Sepetys
Lina is a typical 15-year-old Lithuanian girl who loves painting, drawing, and boys. But one night in 1941, Soviet officers burst into her home, tearing her family away from their comfortable life. She and her mother and brother are forced onto a train with no idea where they are headed.
Under Stalin's orders, they are forced into a work camp under the cruelest, and coldest, conditions. But Lina finds comfort in her drawings. She depicts the scenes she witnesses on a daily basis in hopes that they'll provide proof of all they are forced to endure.
The Book Girls Say...This book was commonly read during Eastern European month on the Book Voyage Challenge, with 97% of those who choose it saying they would recommend it to a friend. It's technically YA, but deals with the bleak realities of a Gulag and a different side of WW2. You will absolutely feel the cold snow as you read.
by Audrey J. Cole
When Cameron's husband, John, disappeared while hunting off-grid in the wilderness, the assumption was that he was killed in a bear attack. However, after finding out her husband was hiding his involvement in a string of serial murders in Seattle, Cameron worries that he's not really dead.
With her reputation and finances destroyed by the media, Cameron sets off to Alaska to hunt for the truth.
The Book Girls Say…Readers enjoy this psychological thriller's quick pace and unique snowy Alaskan setting.
This book is included with Kindle Unlimited as of 11/10/22.
If mysteries are your favorite genre, be sure to check out our separate list of Winter Thrillers!
by Lily King
This collection of ten short stories is perfect when you're extra busy. You can pick it up when you only have a short amount of time and quickly be enveloped by new characters each time you read. Throughout the book, you'll encounter all different stages of life, love, and loss. It's perfect for those who love character-driven books like the author's last release, Writers and Lovers.
Based on a real event and oral history from the survivors, The Children's Blizzard takes us to the 1888 Great Plains. Just before school was let out for the day, an unexpected and extreme blizzard overtook the Dakota Territory. That morning, it had been warm enough that most went to school without their coats.
Schoolteachers, often as young as 16, had the children's lives in their hands and were forced to make life-altering decisions. Two of the teachers, sisters, Raina and Gerda, came out of the storm with very different outcomes. One was a hero and one was ostracized. The book tells their stories, along with the story of a young servant girl and her miraculous survival.
by Kristin Hannah
When a Vietnam POW returns home, he carries new anger and impulsively. Determined to stand by her husband, his wife agrees with his plan to move his family to Alaska to live off the grid. Soon after arriving, the harsh reality of rural Alaska sets in for 13-year-old Leni and her mom. For a while, things are better with her dad as they prepare for their first Alaskan winter, but she fears his more balanced self is only temporary.
The Book Girls Say... This book provides an intimate look at life for families who live in extreme environments and have to be very intentional with preparations to survive long winters. It was a five-star read for both of us! We also have it on our list of books for fans of Where the Crawdad Sings.
WARNING: This book includes descriptions of domestic abuse.
by Elin Hilderbrand
Do you need an escape from the frigid temps without leaving the season? Head to the Caribbean with Irene as she heads to St. John to figure out what happened to her husband. Unfortunately, she discovers much more than she expected - including his entire double life.
The Book Girls Say: This is book #1 in a planned 3 book series, which means it ends without a satisfying ended and you'll have to keep reading. All three have been released, so you won't have to wait for publishing, but we wanted to make sure you knew what you were in for!
by Jennifer McMahon
If you love thriller books set in winter, don't miss this dual timeline suspense! The town of West Hall, Vermont has a dark past, including the 1908 death of Sara Harrison Shea and her daughter in separate incidents.
Just over a hundred years later, 19-year-old Ruthie lives in Sara's old farmhouse. One morning, she wakes up and her mother, Alice, is missing. As she tries to find clues about her mother's disappearance, she finds Sara's diary and learns about the town's past. Will Ruth be the person who can finally solve the mysteries of West Hall?
If you like this title, you'll also want to check out our list of 17 Winter Thriller Books to Read
by Alison Stine
What if you were trapped in winter for two years straight due to extreme climate change? This dystopian thriller features Wylodine, who lives and works on a family farm...until everyone leaves her to run it alone. When spring doesn't come the 2nd year in a row, she packs up to get out of rural Ohio. Unfortunately, the extreme weather is only the beginning of her problems as she encounters a violent cult and its unpredictable leader. Will her knowledge of growing things help her survive?
by Kristin Hannah
This story opens in modern-day with two adult sisters, Meredith and Nina, who are as different as can be. But they remain connected by their beloved father and by the Russian fairy tale their cold, disapproving mother sometimes told them at night.
When their father falls ill, he makes the women promise that the fairy tale will be told one last time - all the way to the end. What unfolds is the true story of Anya's life in war-torn Leningrad. The sisters are about to learn a secret that will change everything.
The Book Girls Say... Many WWII historical novels focus on the region of France and Germany, but The Winter Garden illuminates the experiences of those in Russia and left us with a much better understanding of the Eastern Front. But this is much more than just another WWII story, it's a very powerful and moving family story as well.
by Eowyn Ivey
In the Snow Child, you'll be transported to 1920s Alaska. Jack and Mabel are newcomers to the Alaska lifestyle, and it is a struggle for them. During the first snowfall of the year, they decide to have some fun and build a child out of snow.
In the morning, the snow child is gone, but they see a young girl, Faina, running through the trees. This Pulitzer Prize finalist explores Jack and Mabel's growing relationship with Faina and her past.
Much different than our other selections on the list, Wintering is a non-fiction memoir and mental health book. It focuses not only on the author's experience but how we can all learn from it. She focuses on how we can better care for ourselves when unforeseen circumstances arise, which follows nature's example of rest and temporary retreat.
The Book Girls Say...While most enjoy the messages in the book, it's worth noting that some of her personal examples of how she found rest and retreat involved some travel and experiences that aren't possible for everyone. Reviewers say the author didn't seem fully self-aware of the costs and other factors that make impromptu travel impossible for most of the world. The root of the message is still valid, but keep in mind that if your unforeseen circumstances are financial, it might be a frustrating read.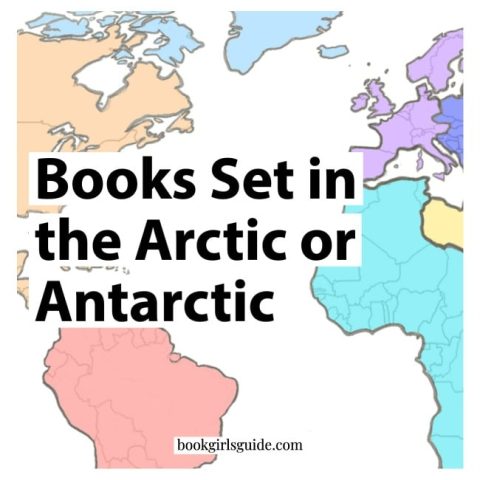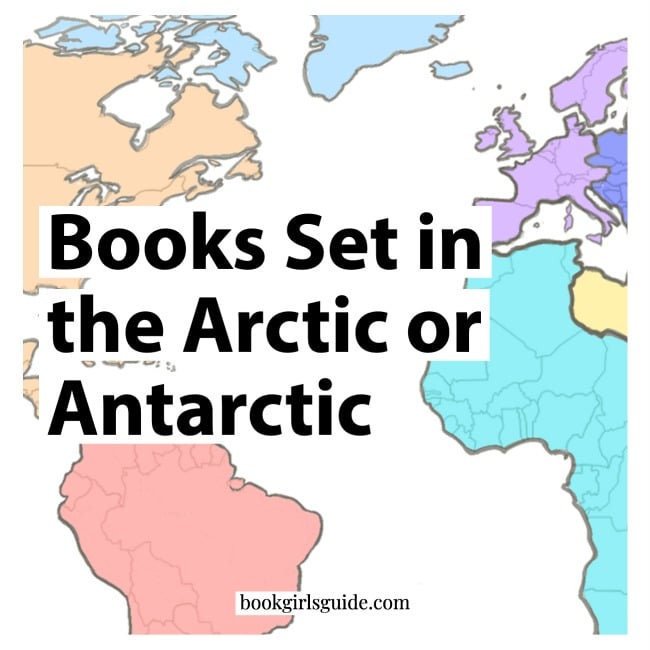 The last item isn't one individual book, but instead a link to a resource full of books that will chill you to the bone!
We have more book recommendations set in the Arctic or Antarctica, so they don't necessarily take place in winter, but they're definitely full of cold weather so have a very winter vibe. If you're looking for a charming read, How Veronica Saved the Penguins was a BGG reader favorite!
Did we include your favorite on our list of the best winter books? Let us know if you have a recommendation we missed in the comments below!