Looking for creepy books set in winter or thriller books set in the mountains? Our recommendations include a wide range of the best thriller books set in winter.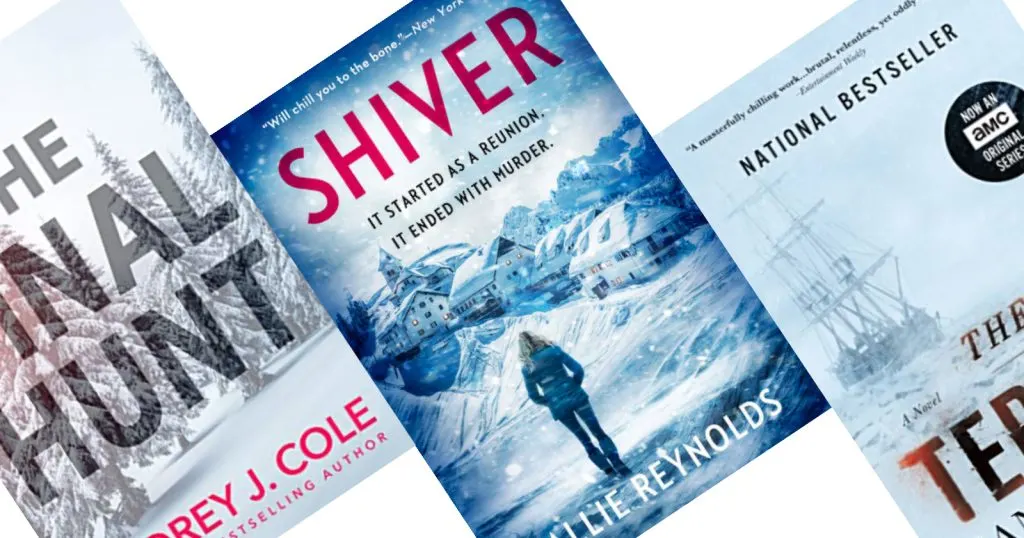 From classics like Agatha Christie to the Nordic Noir genre, authors love using long winter nights and snowstorms to isolate characters. When it comes to the settings, our recommended reads range from frozen Minnesota to the French Alps. With sub-genres like locked room mystery books and true crime, there is something for everyone on this mystery reading list.
As usual with our lists, we curated a mix of newer titles and highly rated older options. We hope those are easier to get from your library without a long wait.
If you aren't looking for thrillers but still want to read along with the seasons, we have another list of winter books to read in a wide range of genres.
Best Mystery & Thriller Books to Read in Winter
More Thrillers & Mysteries