We've noticed people looking for romance books similar to The Hating Game by debut author Sally Thorne, and we can see why. It's a new staple in the enemies-to-lovers sub-genre of rom com novels.
In fact, the workplace relationship between the main characters, executive assistants Joshua Templeman and Lucy Hutton, in this sexy romantic comedy has been such a hit that you can now stream The Hating Game movie.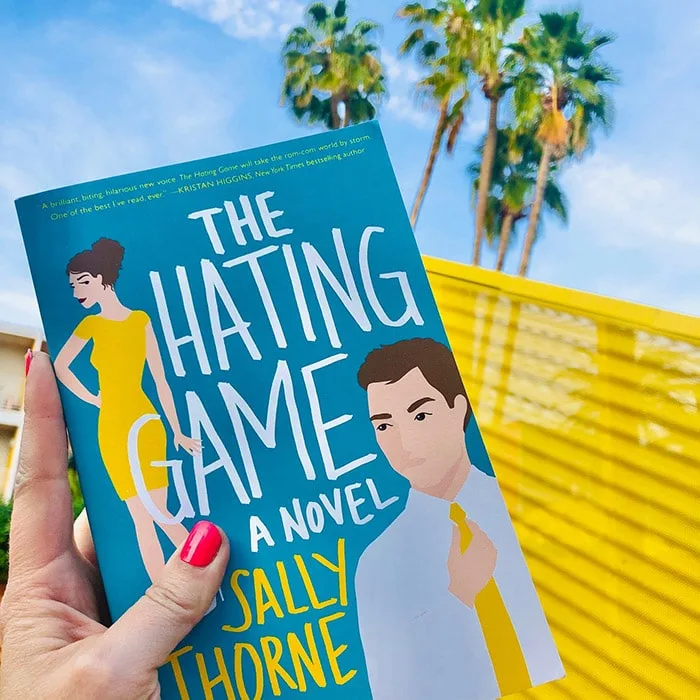 The Hating Game Summary
In The Hating Game, we're introduced to Lucy and Josh, two colleagues who can't stand each other. They work together at a publishing company, but their rivalry goes far beyond a typical work dynamic. They constantly compete for promotions and recognition, and their animosity is palpable. But when a promotion they both want becomes available, the game changes.
As they spend more time with each other, their feelings begin to shift. The hate they once felt transforms into something else entirely, and they're left wondering if their animosity was really just a cover for something deeper. The plot is full of delightful twists and turns, keeping readers on their toes until the very end. It's the perfect blend of humor, romance, and character development, making it a must-read for fans of the hate-to-love trope.
Books Similar to The Hating Game
With their relatable and flawed characters, witty and endearing writing, and heartwarming stories, rom-com novels like The Hating Game are a delightful way to spend your downtime. They offer a glimpse into the lives of people we can identify with, who are experiencing the trials and tribulations of falling in love. These novels provide the perfect blend of humor, romantic tension, and heartwarming moments that leave us smiling.
Is The Hating Game Movie As Good As the Book?
The Hating Game movie has a 4.4 out of 5 rating on Amazon, while the book comes out slightly ahead with a 4.5 rating. The movie does a great job of building up the tension between the characters until things erupt, just like the novel. However, we believe that overall, the book was better.
Additional Rom Com Book Recommendations