We've noticed people looking for books similar to The Hating Game by Sally Thorne and we can see why. It's a new staple in the enemies to lovers sub-genre of rom com novels. In fact, it's been such a hit book that there is a movie in the works!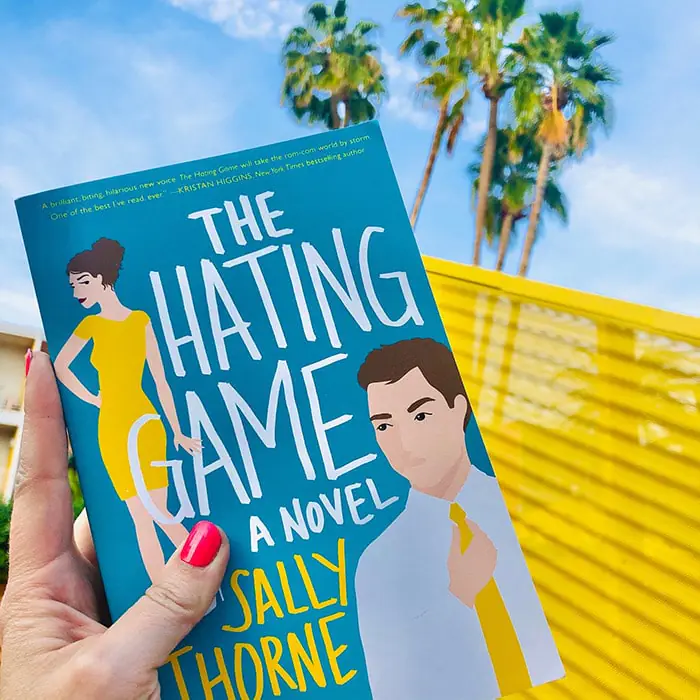 While we all wait for the movie, here are some other fabulous books to read if you loved The Hating Game.
by Emily Henry
Best-selling romance novelist January Andrews is suffering extreme writer's block after finding out her parents weren't the perfect couple she thought they were.
When she retreats to her dad's secret Lake Michigan beach house in a last-ditch effort to meet her next book deadline, she finds another distraction instead.
Her college English-department rival lives next door and is suffering from his own bout of writer's block.
This new release is already one of Melissa's favorites from 2020. She got an early copy from her Book of the Month subscription. If you join now, you can add it to your monthly pick before it's in stores.
by Beth O'Leary
When night-shift worker Leon needs some extra cash to help a family member, he decides to get a roommate.
The problem is that he has a one-bedroom apartment, with one bed. So he places an ad for someone to sleep in his bed while he's at work. They'll never be home at the same time, but it's still a crazy plan.
Thankfully, it's just the solution newly-single Sophie needs.
Several of their post-it note conversations back and forth made us laugh out loud as they try to figure out the ground rules of their strange arrangement.
The audio version of this one is fabulous!
by Sarah Hogle
This debut comedy has been described as a funny lovers-to-enemies-to lovers tale.
When Naomi and Nicholas separately both get cool feet three months before their wedding, they find out whoever cancels is financially responsible for the nonrefundable wedding bill.
Can either of them get the other person to cancel? Or will they rediscover love through pranks and sabotage?
by Abby Jimenez
Sloan has struggled to get her life back on track for two years since her engagement ended. When a dog, Tucket, wanders into her life she finally begins to heal.
Everything is looking up until Tucker's owner finally reaches out. He's a musician who has been on tour and now wants Tucker back.
As they compete over Tucker, flirty messages turn into calls. What will happen when they finally meet face to face?
This is a stand-alone book, but Sloan did also appear in Abby Jimenez's debut novel, The Friend Zone.
by Samantha Young
Imagine already being upset that you have to travel home to the funeral of a childhood friend, and then having EVERYTHING GO WRONG on the trip.
And THEN, a guy steals your first class seat that was finally going to get you to the funeral Not okay!
Of course, this is a rom com, so as you can guess, the interactions between Ava and Caleb don't end at the ticket counter.
by Christina Lauren
When two high-powered agents at competing firms in Hollywood find out their firms are merging, they're left vying for the same job. The competition squashes the previously budding-romance between them as sparks turn to sabotage.
We also recommend The Unhoneymooners by Christina Lauren!
by Abbi Waxman
Quirky Nina Hill is quite happy alone with her life of books, bookclubs, and her trivia league. Things start to change when she catches the eye of a rival trivia captain.
While she's trying to figure out what's happening in her love life with trivia guy, she's also blindsided by an entire extended family she didn't know existed.
Nina is perfectly quirky and you'll enjoy reading along as she navigates through things she never expected to encounter.
by Katherine Center
After a tragic accident immediately after becoming engaged, Margaret is stuck in a hospital bed trying to face her new reality. Her previously perfect life is changing in every way.
When she's assigned the toughest physical therapist at the hospital, her nurse doesn't think it will be a good match. Margaret understands when she realizes the other therapists are smiling and encouraging and Ian is...not. But can he still help her heal?
Annie Cassidy makes a living writing ridiculous Buzzfeed-esque articles, but she dreams of writing rom com screenplays like Nora Ephron.
She also dreams of finding not the actual Tom Hanks, but her own perfect leading man, ala Tom in Sleepless in Seattle or You've Got Mail.
When her town becomes the set of a new romantic comedy movie, she's horrified that the leading man has a less than Tom Hanks reputation.
But is he really the same person the gossip blogs say he is?
If you're obsessed with cheesy romantic comedies as much as Annie, you'll love all the pop culture references through this book. It's not groundbreaking literature, but it's an entertaining light read.
Don't forget to pin the image below so you can find the post again later!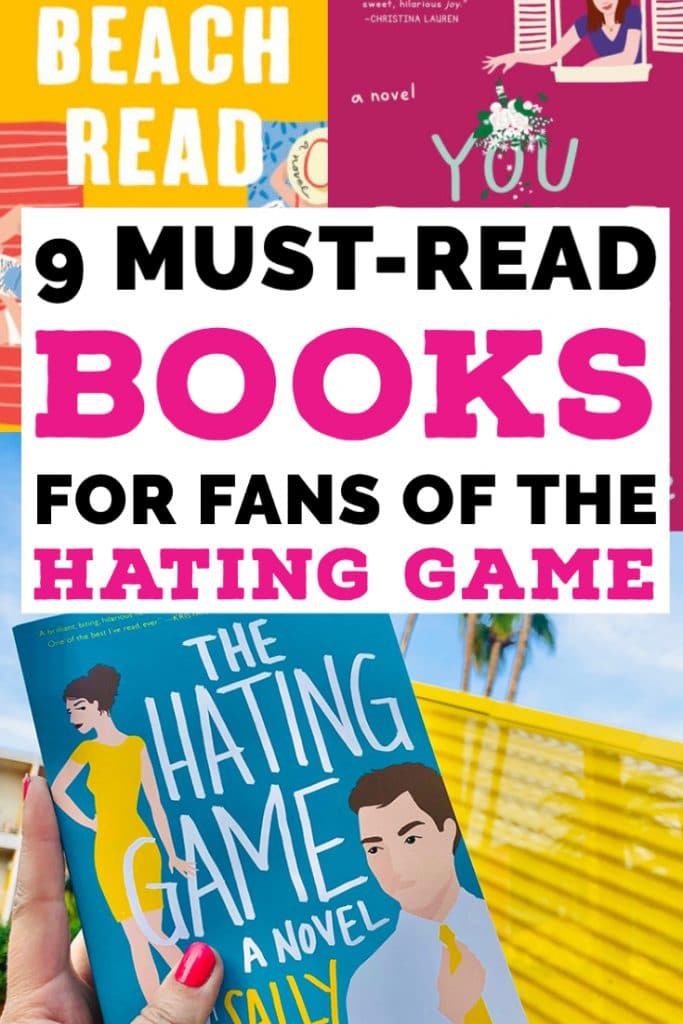 Love reading as much as we do?
Join us for more free content, reading challenges, and discussion over in the Book Girls' Guide Facebook Group!