Are you looking for another book like Where the Crawdads Sing?
We understand! Delia Owens created a modern masterpiece of a novel that tugged at our hearts too.
Melissa resisted reading it, not sure she would love the tale of a girl growing up in a swamp. Within a few chapters, she understood that the hype was real and that it was a New York Times Best Seller for good reason.
We both loved the book so much that we didn't want it to end and were afraid whatever we read next would be a disappointment!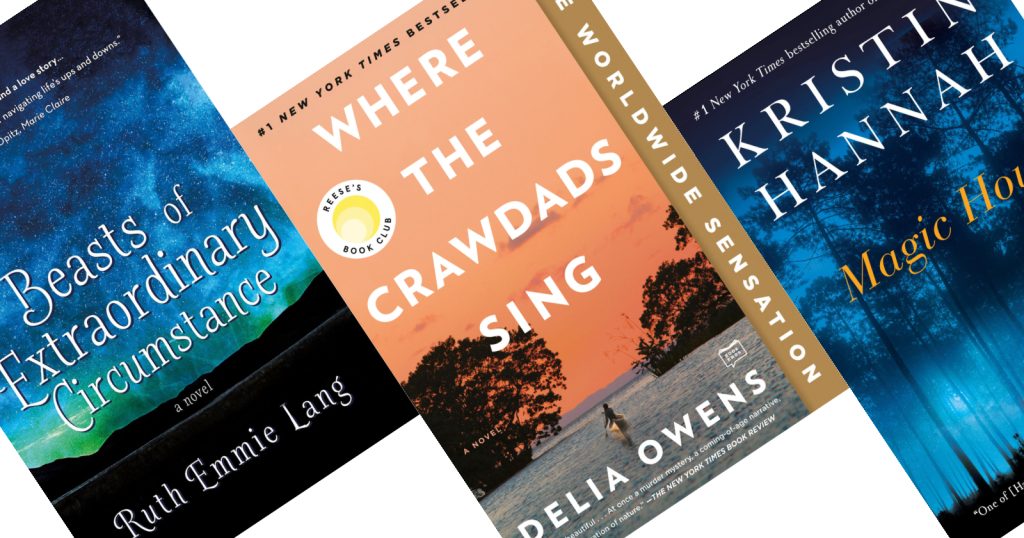 We didn't want you to have the same experience, so we've gathered some good books to read after Where the Crawdads Sing. We started with 9 options, but are now up to 14 great novels for you to enjoy.

Whether you're looking for beautiful writing, stories that incorporate nature, or tales of children forced to grow up too soon, we have suggestions for you read as we wait for the Where the Crawdads Sing movie to be released in 2022!
As an Amazon Associate and member of other affiliate programs, we may earn a referral fee from qualifying purchases.
The response to this post was so great that we made a follow-up. Click here for 11 More Books for Fans of Where the Crawdads Sing!