Every year, Christmas sneaks up a little bit faster. Sometimes, we need a boost getting into the spirit and some help slowing down to enjoy the holiday season.
Christmas books can help this time of year!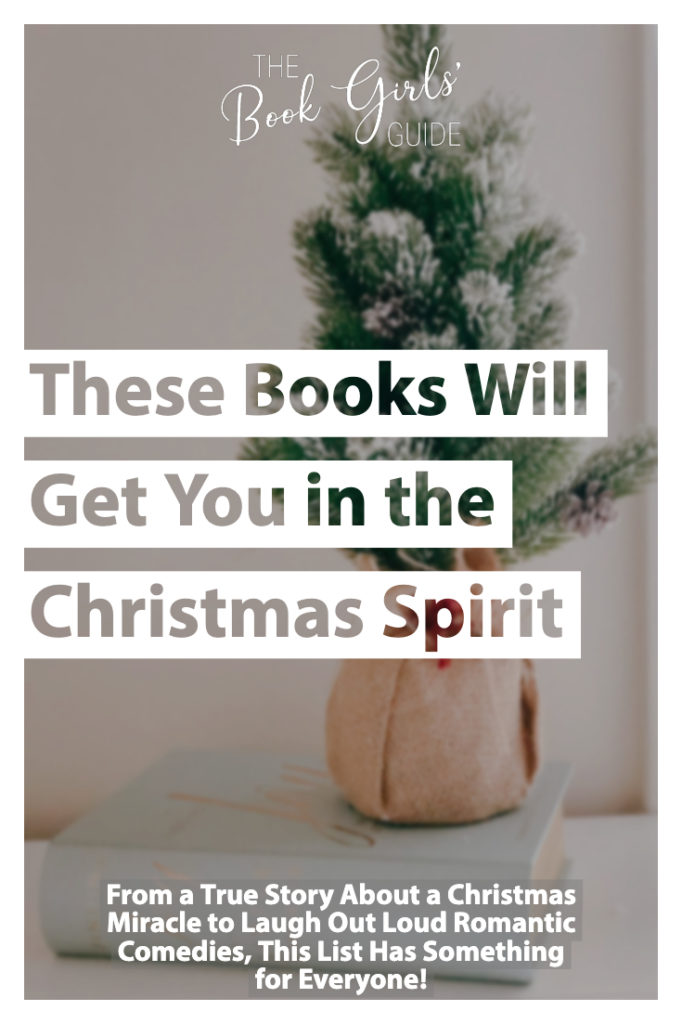 Grab some hot chocolate and find a quiet moment before bed to curl up and read one of our recommendations below.
As an Amazon Associate and member of other affiliate programs, we may earn a referral fee from qualifying purchases.
Best Christmas Books for Adults – 2019 Edition
We're both big fans of the Shopaholic series, so this year's Christmas Shopaholic is on both of our reading lists!
We always laugh out loud at least once reading Sophie Kinsella, so I'm putting this in the holiday self-care stress relief category!
Update: Melissa finished this one and loved it as much as she expected! It stands alone from the series, so don't worry if you haven't read the others.
Love historical fiction with a bit of romance thrown in? This may be the Christmas book for you!
Update: Melissa read this one after seeing it recommended over and over. She LOVED it as a book and was so enthralled that she read right through the time she was supposed to be putting up her Christmas tree.
BUT, keep in mind that it's set in Europe during WW1, which was not a jolly time. While there are many Christmas mentions, there's no mistaking that the book is set in wartime and that comes with a lot of misery as well.
This set of 3 Christmas short mysteries is perfect for the busy holiday season when your time is limited.
When a father and husband passes away, the family is full of grief and not at all in the Christmas spirit.
This true story tells how they were healed with the help of some real-life Christmas miracles.
This Reese book club selection is a great choice for a December romantic comedy read.
One reviewer described it as "Bridget Jones-esque" and that's enough to make me click Buy Now!
Update: Melissa finished this one and liked it, but if you're looking for a heavy dose of Christmas, this may be a better January read.
For those who love a series, there are more books in this cute series about the town of Christmas, Colorado.
You can find the rest here.
Reviews say this is the best of the great Angel Falls series AND it has a bonus 2nd book at the end of the first. It sounds like a must-buy to us!
Karen Kingsbury is always a good choice if you're looking for a Christian read.
A Baxter Family Christmas has a very impressive Amazon rating, but a few dissenters felt it was better as a stand-alone than part of the Baxter series. The great news is that if you read it first and love it, there are 23 other books about the Baxters for you to enjoy later!
When I want a fast read that still makes me fall in love with characters, I know I can always count on Debbie Macomber. Her Christmas books are always Hallmark channel-worthy!
This Christmas mystery involves a little surprise in a Christmas pagent manger - a live baby with a note attached!
This book sounds like a movie - a cranky, but successful single women hires a fake date for the holidays.
It may not be a groundbreaking concept, but reviewers love the writing and said it made them laugh.
I'm going to grab the Kindle version of this one!
For even more Christmas reading inspiration, check out these Christmas books that have been turned into Hallmark movies next!
Give us your Christmas reading recommendations over in the Facebook group. Join below!
Love reading as much as we do?
Join us for more free content, reading challenges, and discussion over in the Book Girls' Guide Facebook Group!