Are you a Kristin Hannah fan? If so, you've come to the right place! And if you've yet to read her work, let this be you're starting point. In this ultimate reading guide to Kristin Hannah books, we'll explore her best-sellers, her backlist books in order, and her popular series.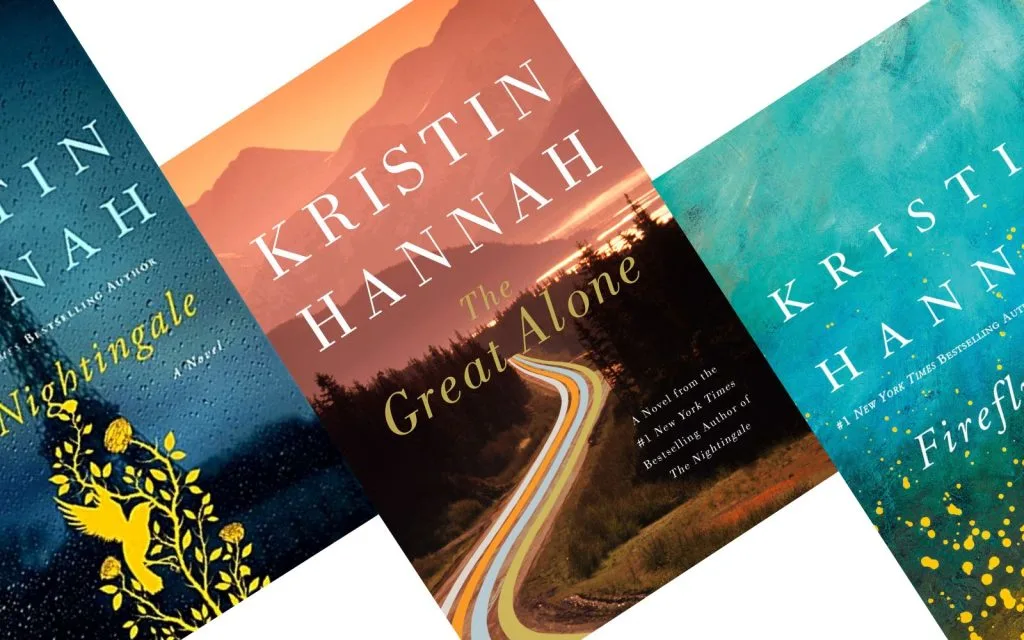 Kristin Hannah Book Themes
As we examine Kristin Hannah's entire library, you'll see how her work has evolved over time. She began as a romance novelist before shifting to contemporary women's fiction, and, most recently, historical fiction. What has remained consistent throughout is her focus on strong female characters. Her novels continue to have threads of romantic love, but this theme is usually secondary to the bonds of family and friendship. In her recent works, her characters often face challenges and tragedies set against different backdrops throughout history.
Throughout this guide, you'll get to know the very best of Kristin Hannah's work, from her #1 New York Times bestsellers to her deep backlist. We start with a complete list of Kristin Hannah books in order of publication. We clear up confusion about books that have been republished under new titles and which books should be read in order.
Next, we take a closer look at her most popular novels, as ranked by a vote of hundreds of our readers. Throughout this guide, we offer our insights about the themes, characters, and settings in her books. Finally, we answer some of the most frequently asked questions about author Kristin Hannah and her novels.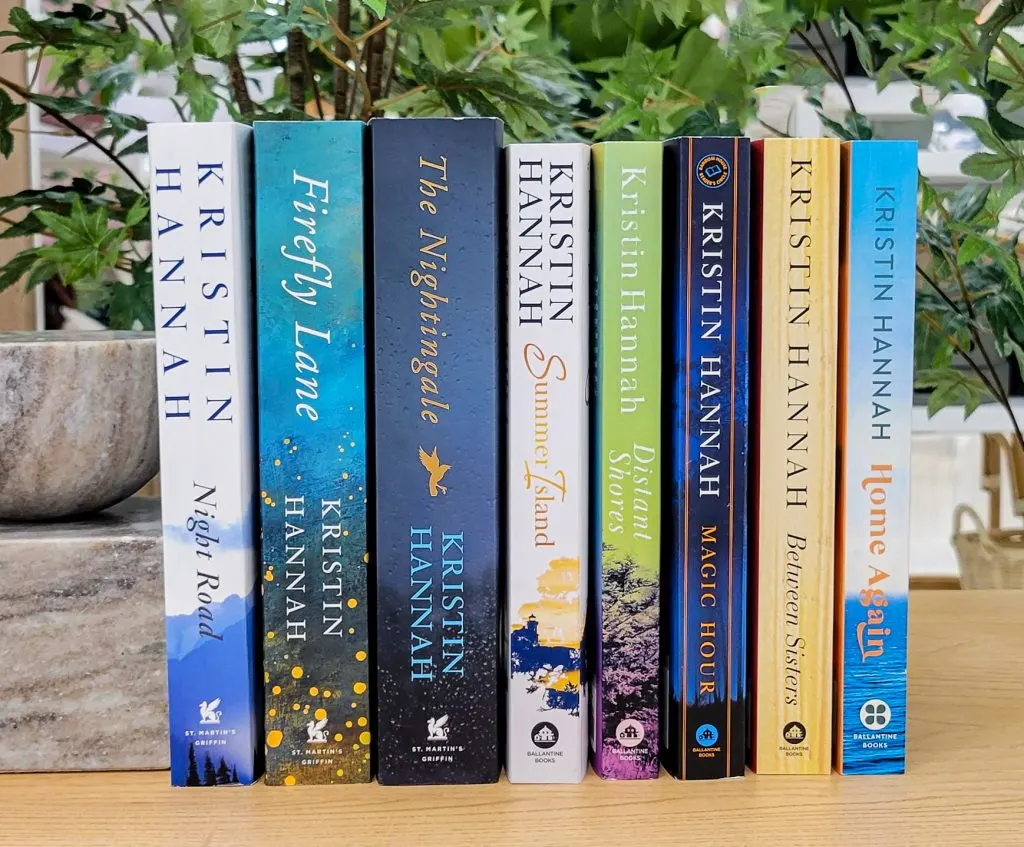 Kristin Hannah Books In Order Through 2023
Kristin Hannah is a New York Times bestselling author of more than 20 full-length novels spanning three decades. Her books have been translated into more than 40 languages and have sold more than 20 million copies worldwide. Nearly all of her books are stand-alone novels, and can be read in any order, with the exception of the Firefly Lane series discussed in the next section. Below we've listed all of her books in order of publication:
Printable Kristin Hannah Book List
Looking for a printable version of this chronological Kristin Hannah book list? Our Buy Me a Coffee BFF's have access to a cute one-page printable tracker featuring the covers of all her novels! Join our membership site today for instant access to your copy, along with some other fun perks!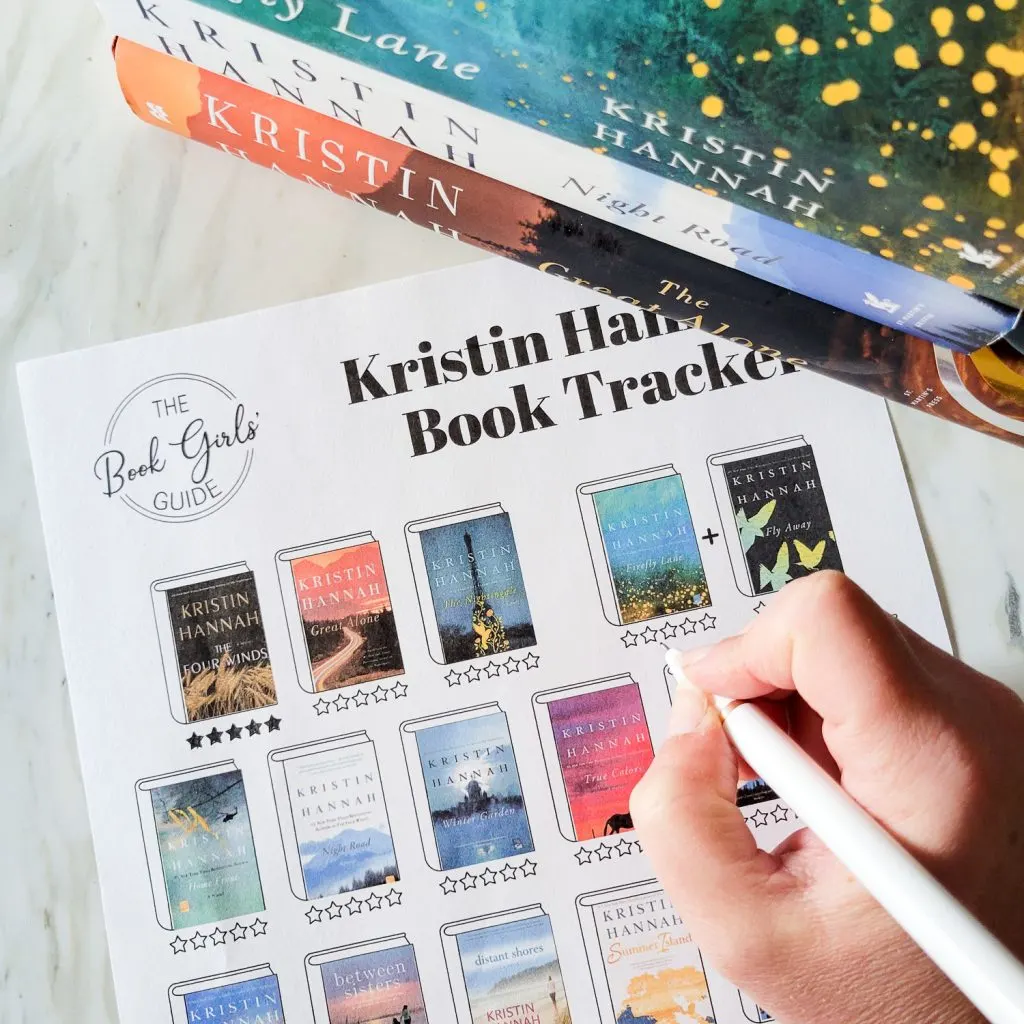 Firefly Lane Book Series
While the vast majority of Kristin Hannah's works are stand-alone novels, she has authored one popular series. Firefly Lane (2008) and its sequel, Fly Away (2013), should be read in order. These books explore the relationship between two best friends, Kate and Tully, beginning in 1974 through the mid-2000s.
This book series was also adapted into a smash-hit Netflix series, starring Sarah Chalke and Katherine Heigl. Season 1 and the first half of season 2 of Netflix's Firefly Lane are streaming now. The second half of season 2, referred to as "the final chapter," will be available on Netflix on April 27, 2023.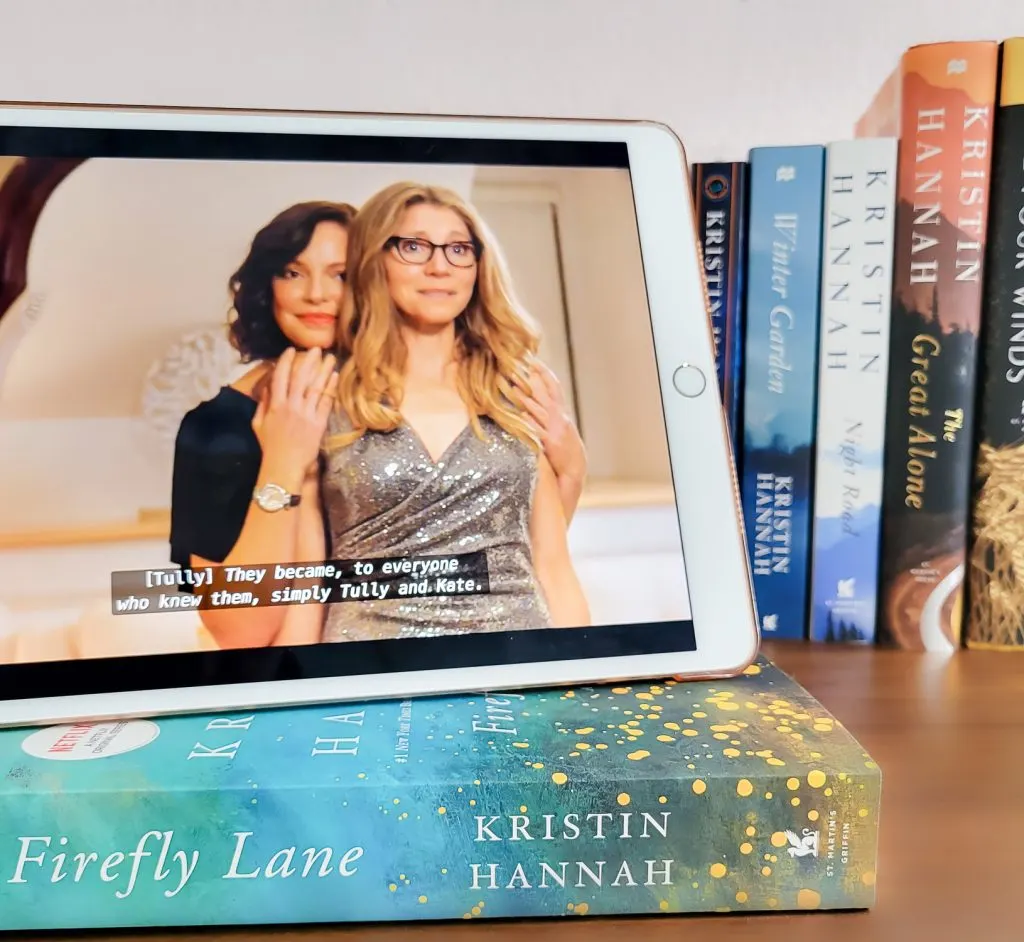 As you probably already know, we're of the opinion that the book is always better. But there's no denying the popularity of the adaption. It was the #1 Netflix series around the world the week it came out. While portions of the television series are faithful to the novels, there are also quite a few key differences. While the novels follow a linear timeline, the television show jumps back and forth. Additionally, there are major plot points from the novels missing in the adaptation, and others created solely for the television series.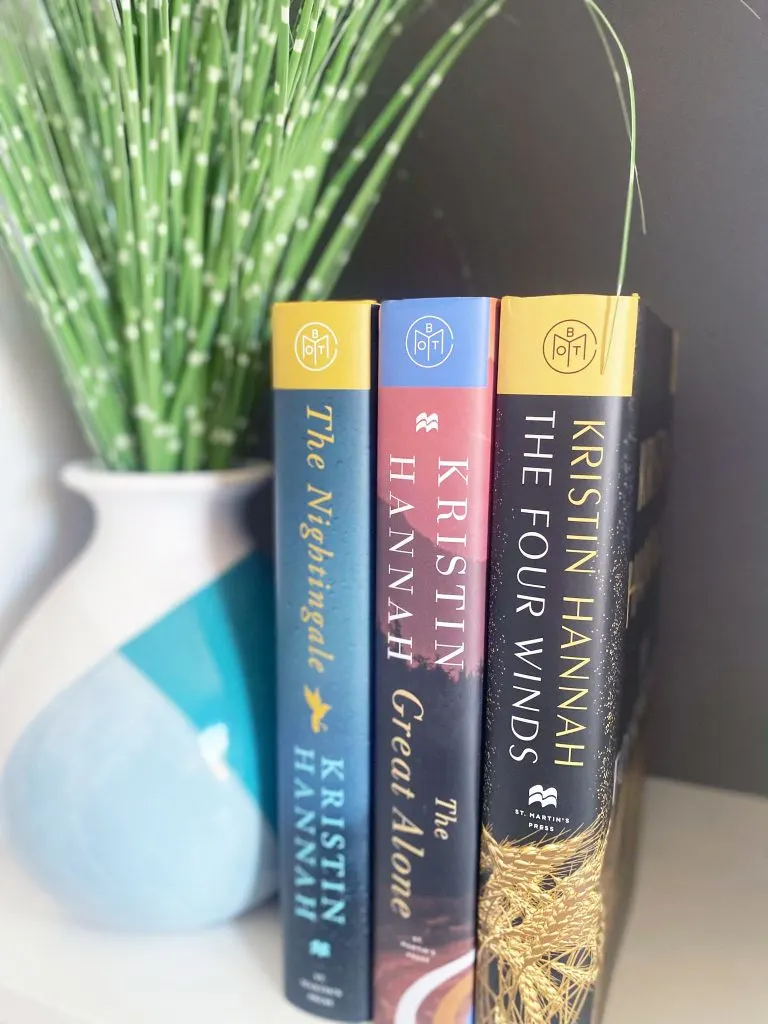 How We Determined the Kristin Hannah Book Ranking
While all of Kristen Hannah's books are worth reading, we asked our readers to vote on their favorites. We received more than 300 responses to our survey, and based on those votes, the novels below were the crowd favorites.
Our readers had the option to tell us why they voted for each of their picks, so we've included some of their words as a part of each synopsis. Some readers had beautiful quotes but preferred to remain anonymous, so you'll notice that some quotes have attribution and others do not, but they all came from our reader survey in early April 2023.
When the books have been a part of one of our reading challenges, we also included reader ratings from the book logs our challenge participants submitted.
Kristin Hannah Best Books Ranked
Will There Be a New Kristin Hannah Book in 2023?
On June 22, 2023, publisher Pan MacMillan, will rerelease Kristin Hannah's 2004 novel, The Things We Do For Love, under the title Another Life.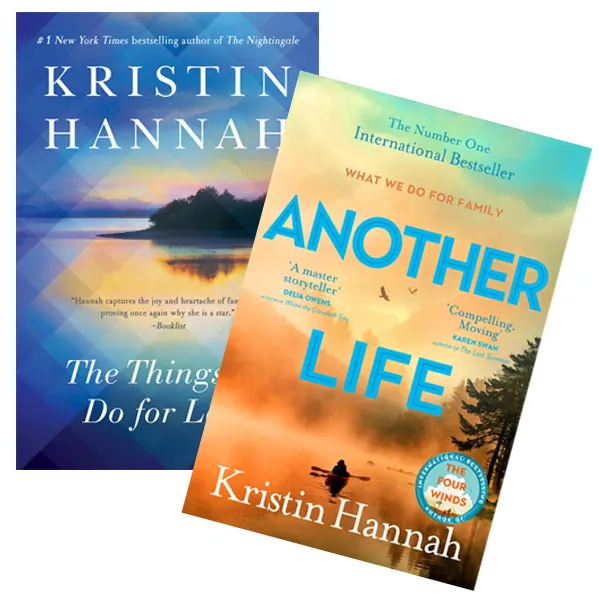 Another Life (formerly The Things We Do For Love) is a moving and uplifting story of family and what it means to be a mother. Angie struggled for years to struggling to get pregnant, and her marriage crumbled under the strain. After her divorce, she relocates back to her coastal hometown in the Pacific Northwest to rejoin her boisterous family. She hopes to help rescue the failing family restaurant – and to find herself again, as well.
Lauren is a high school senior with big dreams of escaping her small hometown, and her alcoholic mother. She has her sights set on an Ivy League education. When Angie hires Lauren to work at the restaurant, they form an immediate connection. Angie has been longing for a child, while Lauren longs for motherly love. When Lauren's mom suddenly leaves town, Angie offers Lauren a place to stay. What seems like a simple act of kindness will lead to so much more. Together they'll be tested in unexpected ways, causing both to question what it truly means to be a family.
Kristin Hannah's New Book in 2024
On May 9, 2023, Kristin Hannah announced the title and revealed the cover of her upcoming book, The Women. This historical fiction novel currently has an expected publication date of February 6, 2024, and it's available for pre-order now. You can watch the promo video released by St. Martin's Press, and then read on for a synopsis of Kristin Hannah's new book.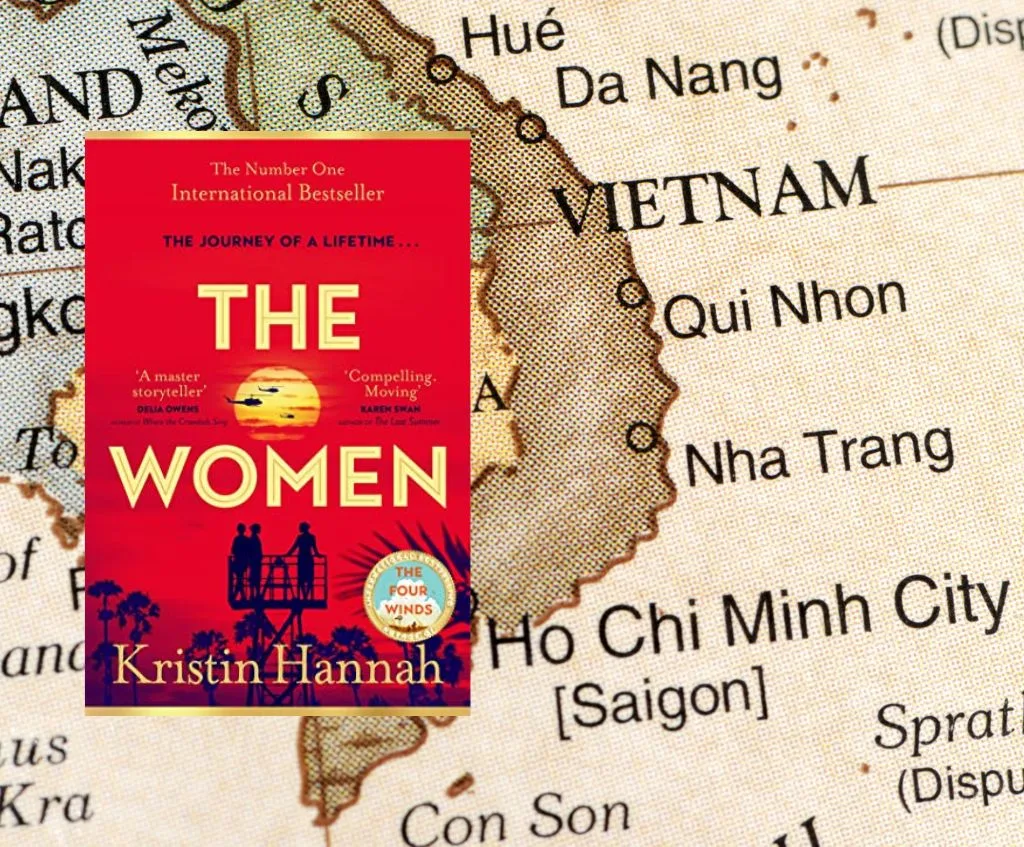 Frances "Frankie" McGrath is a 21-year-old nursing student who has been raised by her conservative parents to always do "the right thing." But when her brother ships out for Vietnam in 1965, she begins to change her views of right and wrong. Frankie impulsively joins the Army Nurses Corps and follows her brother to Vietnam. As she tends to the green and inexperienced young men who have been sent to fight the war, she is overwhelmed by the chaos and destruction. Returning home to a changed America doesn't prove to be any easier.
While The Women is the story of Frankie going to war, it also shines a light on the story of all women who risk everything to help others. The publisher's description describes this book as "a novel of searing insight and lyrical beauty" that is "profoundly emotional" and "richly drawn."
Have Any of Kristin Hannah's Books Been Made Into Movies?
Several of Hannah's books have been optioned for films, but none have yet been released. TriStar Picture's film adaptation of The Nightingale, however, appears to be moving forward, although it is far behind schedule. Starring real-life sisters Dakota Fanning and Elle Fanning, the movie was originally scheduled for release on Christmas Day, 2020. Production of the WWII period drama was halted due to the pandemic, and the release date has since been pushed back several times. There is no current word on when (or if) the film will be released.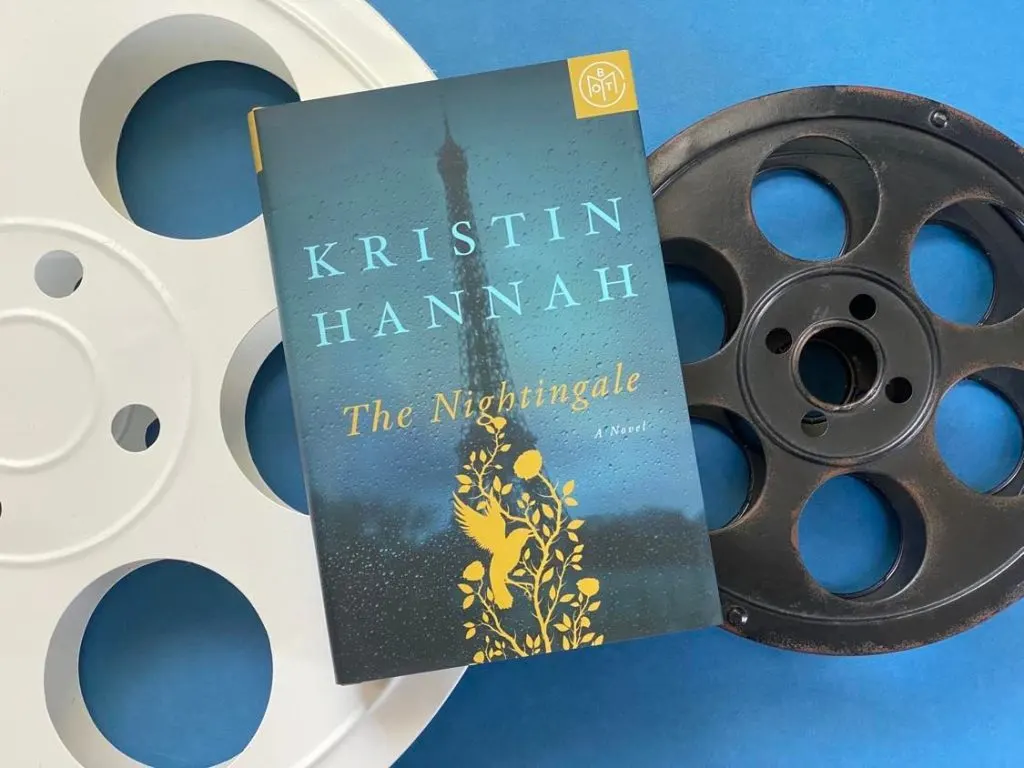 Reese Witherspoon selected The Nightingale as her March 2023 Reese's Book Club pick. This led to some speculation regarding whether Witherspoon's production company, Hello Sunshine, might now be involved with the adaptation. We'll continue to follow future developments and keep you posted!
Other Works By Kristin Hannah
In addition to her full-length novels, Kristin Hannah published a short romance/mystery novella titled The Glass Case in 2011. She also contributed a short romance story to a 1993 collection called Harvest Hearts, and to a 2002 collection titled With Love. Both of these titles are currently out of print.
After shifting her focus to historical fiction, Hannah wrote the introduction for the 2020 collaborative work titled Stories from Suffragette City. All of the stories in this book are set on October 23, 1915, when millions of women marched for the right to vote in New York City. Hannah also wrote the introduction to a 2014 historical romance anthology titled Grand Central: Original Stories of Postwar Love and Reunion, set at the close of WWII.
Authors Like Kristin Hannah
If, like many of our readers, the WWII historical fiction The Nightingale is your favorite Kristin Hannah novel, be sure to check out our list of Books Like the Nightingale. And if you loved The Four Winds, you may also want to browse our list of more unforgettable dust bowl books.
For fans of the historical fiction genre, other authors similar to Kristin Hannah that we highly recommend include Kelly Rimmer, Kate Quinn, Fiona Davis, Hazel Gaynor, Beatriz Williams, Kristin Harmel, and Susan Meissner.
If you like Kristin Hannah's more contemporary-styled women's fiction work, we think you'll also enjoy authors like Viola Shipman, Taylor Jenkins Reid, Liane Moriarty, Katherine Center, and Jodi Picoult.
Kristin Hannah Biography
Kristin Hannah was born in Garden Grove, California, in 1960. Her family relocated to the Pacific Northwest when she was eight. She received an undergraduate degree in communications from the University of Washington. She also studied law at the University of Puget Sound School of Law.
During her final year of law school, Hannah's mother was in the advanced stages of breast cancer. One day, while visiting her mom, Hannah complained about her classes. Her mother replied, "Don't worry about it, you're going to be a writer anyway." That launched a plan for the mother-daughter duo to spend their precious time together working on a book. Hannah originally wanted to write a horror, but her mother insisted on historical romance, saying "I'm sick, I pick." Hannah and her mother wrote side-by-side in her mom's hospital room up until her final days.
After her mother's death, Hannah packed their drafts and notes away in boxes and began her legal career. When she and her husband, Benjamin, were expecting their first child, she was put on bed rest for five months. That's when she began writing again, completing the draft of a new book by the time her son was born. She decided to put her legal career on hold and sold her first novel before her son turned two. Her son has since graduated college and started a family of his own, and Hannah has never stopped writing. She lives with her husband on beautiful Bainbridge Island, near Seattle, Washington.
Whether you're just starting out, or diving deep into Kristin Hannah's backlist, we hope this guide has been helpful. We'd love to hear which of her novels is your favorite in the comments below.
Guides for Other Authors
We're actively creating more guides for our readers' favorite authors. Check out our other author guides below, and let us know what authors you'd like to see next: