If you've been subscribed to Book Girls Guide for a while, you know we love mixing up deeper reads with cute seasonal or holiday romance novels. We love this holiday season when we get to read Christmas rom-com books constantly!
Whether it's a sweet romantic comedy with a small-town setting or a spicy Christmas romance set in New York City, you'll find us reading as a way to stay in the holiday spirit all season long.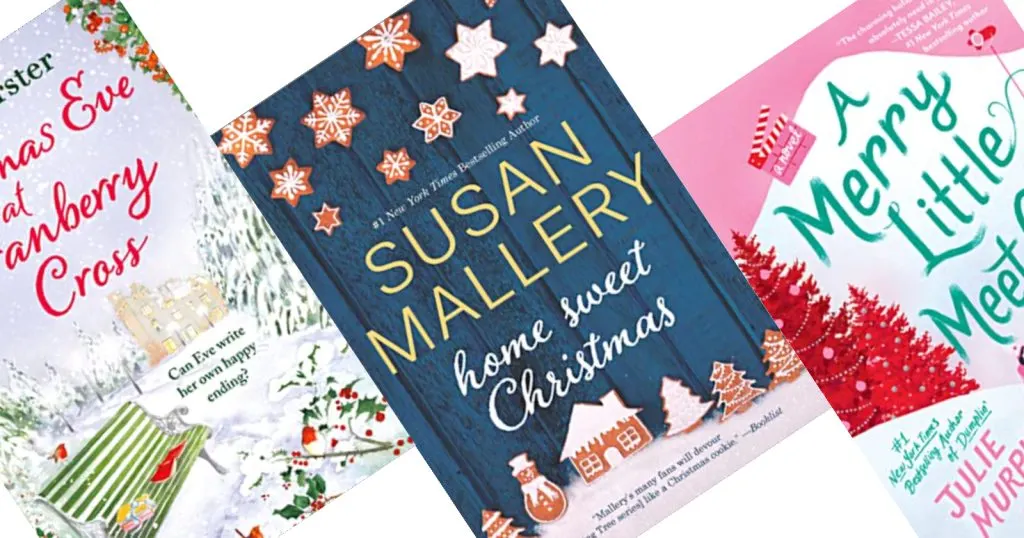 We have a few different Christmas book lists that already include rom coms, like the best Kindle Unlimited Christmas Romance Novels, our comprehensive list of Best Christmas Books for Adults (which includes non-romance reads as well), and our list of Christmas Novels that have been made into Hallmark Movies.
As always with our romance lists, we'll make a note if we know for sure a book is steamy/spicy/open door. And if a book is noted as a closed-door romance, it means bedroom action happens off-page without details. In many cases, we're not sure of the level of detail. If that's something you're sensitive to, you may want to do additional research before purchasing.
Christmas Romance Books for Adults
More Christmas & Winter Season Book Lists