We love Hallmark Christmas movies as much as the next girl. In fact, I might be watching one as I write this post (ok, I'm definitely watching one).
But you know what they say… the book is always better than the movie!
That got us wondering if any of the Hallmark Christmas movies were based on books. It turns to out that a lot of them are, so we've compiled a list.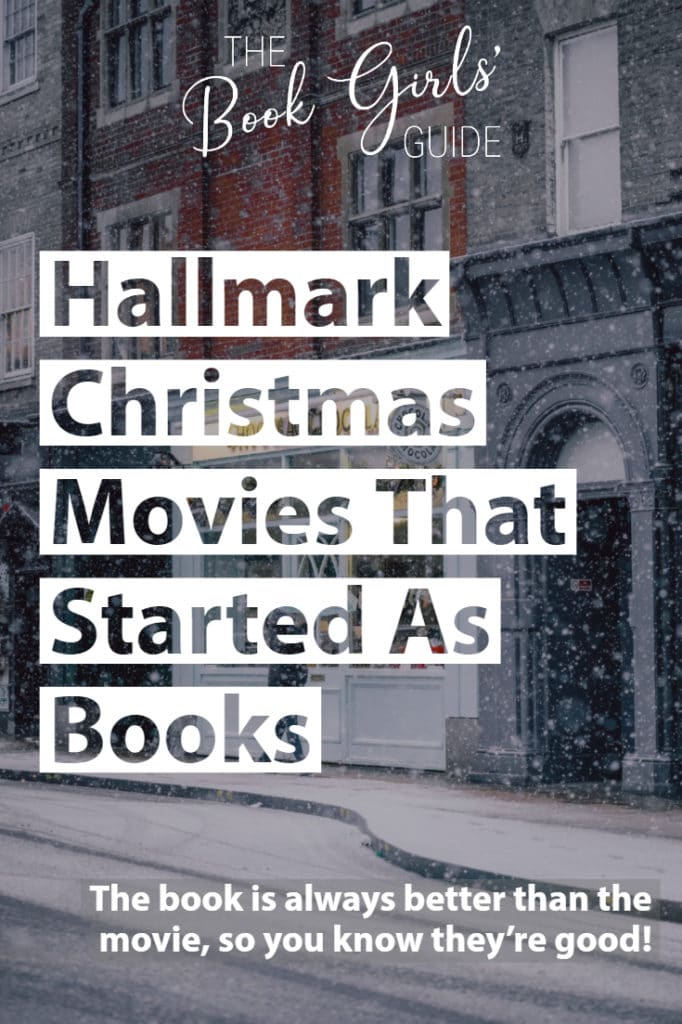 This list could go on an on, but since we know half the fun is watching the movie after you finish the book, we've limited our list to 16 books that inspired Hallmark movies that are airing during the 2020 Christmas season, and we've even included a schedule of when each movie will be on TV (we'll update the schedule as Hallmark releases the December air dates).
As an Amazon Associate and member of other affiliate programs, we may earn a referral fee from qualifying purchases.
Hallmark Christmas Movies That Started As Books
Love reading as much as we do?
Join us for more free content, reading challenges, and discussion over in the Book Girls' Guide Facebook Group!