Whether you're participating in the Lifetime of Reading Challenge, or simply interested in reading about life at 50 something, you'll find your next great read on our list of books with main characters in their 50s.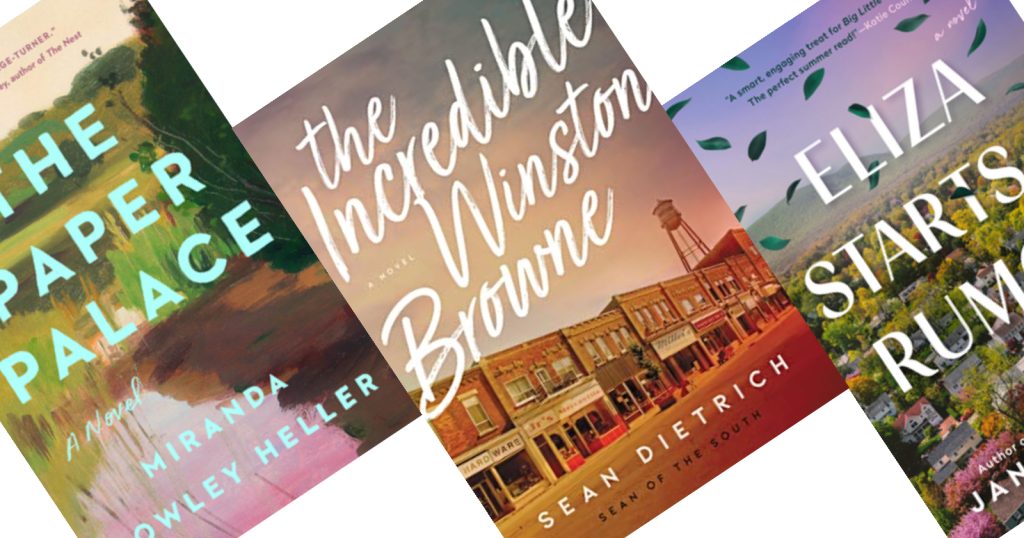 You can read all about the Lifetime of Reading Challenge, find new book lists each month, and download your free printable book tracker here.
What does it mean to be 50 something in today's society?
Men in their 50 are often viewed as being in the prime of their life – experienced, mature, and competent. On the other hand, despite having gained the same experience and maturity, women often feel invisible after age 50. Forbes cites research that shows "as men age, they are viewed as more valuable and competent in the workplace." Conversely, the same research shows that "women lose their credibility with every new wrinkle."
Novelist and screenwriter Ayelet Waldman, in a 2015 interview, spoke about her impending 50th birthday. She explained: "I have a big personality, and I have a certain level of professional competence, and I'm used to being taken seriously professionally. And suddenly, it's like I just vanished from the room. And I have to yell so much louder to be seen. I just want to walk down the street and have someone notice that I exist."
Of course, the workplace is just one example. Author Hilary Mantel describes women over 50 as the "invisible generation." Not just in their professional lives, but also in their personal lives.
But this perceived invisibility comes with some perks, as an article in Psychology Today points out. "First, let's be clear: quite a number of these women are not issuing a lament but a proclamation of relief." With fewer people paying attention, many women actually feel a sense of freedom. Fewer eyes on them means less fear of judgment. The Atlantic explains, "As women become older, they entertain a wider set of choices about when and how they are seen."
Reading Trends and Middle Age Fiction
This phenomenon of the invisibility of women in their 50s is particularly fascinating to examine when it comes to books. According to The Guardian, women, particularly those over 50, "have always made up a disproportionate amount of readers." A 2016 survey found that around 77% of the most active readers are women over the age of 45. And the largest group of readers (30%) are women between the ages of 55 and 64.
Despite accounting for the largest market share of avid readers, it's quite challenging to find books about middle-aged women in their 50s. Throughout the Lifetime of Reading Challenge, we've researched books with protagonists in each decade of life. Compiling our list of recommended books with main characters in their 50s proved considerably harder than finding novels about older main characters of the septuagenarian and octogenarian sets.
An online search turns up numerous lists of midlife fiction novels that claim to speak to middle-aged women's lives. Invariably, however, these lists mostly include stories about women in their 40s. Other search results promise "books with characters over 50," but are typically filled with strong and interesting elderly characters. Unfortunately, there are very few 50-year-old fictional characters to be found. And even when books do feature protagonists over 50, The Guardian points out book publishers are very reluctant to put older women on the cover.
50-Year-Old Protagonists
Fortunately, after extensive research, we've curated a diverse list of recommended books with main characters in their 50s. These titles reflect a wide range of life experiences during this decade of life. While many of these titles feature 50-something women as main characters, the list also includes some wonderful male characters. The protagonists vary in race, ethnicity, religion, sexual orientation, class, background, lifestyle, and more. Most of the recommendations are fictional novels about middle age, but the list also includes several memoirs about life in your 50s.
One of our main goals for the Lifetime of Reading Challenge is to create understanding and reinforce an appreciation for our fellow humans in different life phases. As a result, we focus primarily (but not exclusively) on contemporary stories with 50-something main characters. These current stories can help us all understand what life if your 50s is like in today's society. They deal with a wide range of topics, including career changes and ageism, becoming an empty-nester, caring for aging parents, marriage, divorce, midlife romance, and much more.
If you are specifically interested in reading books about fifty-somethings that are set in a different part of the world, we recommend taking a look at our Book Voyage reading lists, which are organized by region. Additionally, if you're looking for a book that provides a historical perspective, our Decades Challenge reading lists, which cover the 1910s through the present, are a great place to start!
You are welcome to choose any book you'd like to read for this month's challenge. We hope that our list of books about life in your 50s provides a good starting point. As always, we've selected a combination of newer releases and older titles that are usually available without a wait from your local library.
As an Amazon Associate and member of other affiliate programs, we may earn a referral fee from qualifying purchases.