There's so much build-up to the holidays, but what about once December 25th has passed? It's easy to fall into a bit of a lull during the week between Christmas and New Years. There seems to be a feeling of "now what?". The answer is read, of course! We rarely change out of our PJs, we live on leftovers, and there's nothing we'd rather do than curl up on the couch with a good book. In preparation for this ultimate week of relaxation, we've compiled a list of great books about New Year's Eve or where the new year plays a pivotal role in the plot.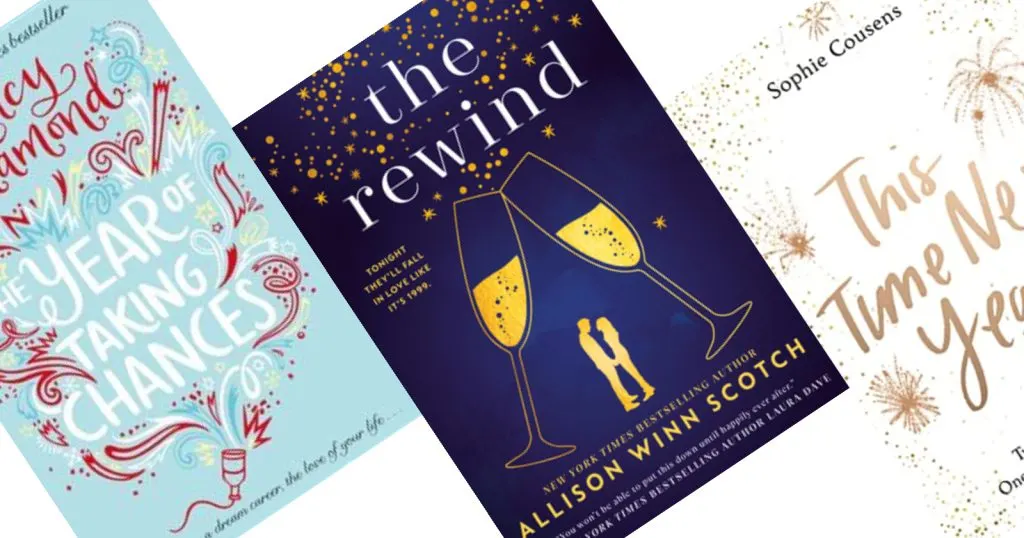 What Type of Books are On This List?
We've scoured our bookshelves and bookstores to track down the best New Year's books for adults that cover multiple genres. While you'll find quite a few New Year's Eve romance books on this list, it also includes historical fiction, mystery, literary fiction, and even some New Year's Eve YA books.
The start of a new year comes with fresh beginnings, New Year's resolutions, and an extra dose of hope – both in real life and in novels. Some of the New Year's books on our list feature new relationships, while others focus on the characters learning more about themselves and taking charge of their own happiness. Whatever you're in the mood for, we hope you'll find the perfect book to read between Christmas and New Years!
The Best New Year's Books
If we missed one of your favorite books set on New Year's Eve or New Year's Day, please let us know in the comments.
What to Read After the Ball Drops
If you're looking for a seasonal book without a holiday aspect, be sure to check out our great list of books to read in the winter and our list of thrillers set in winter!