Whether you've read through the Outlander series books or binge-watched every episode of the historical romance series, we have recommendations on what you should read next!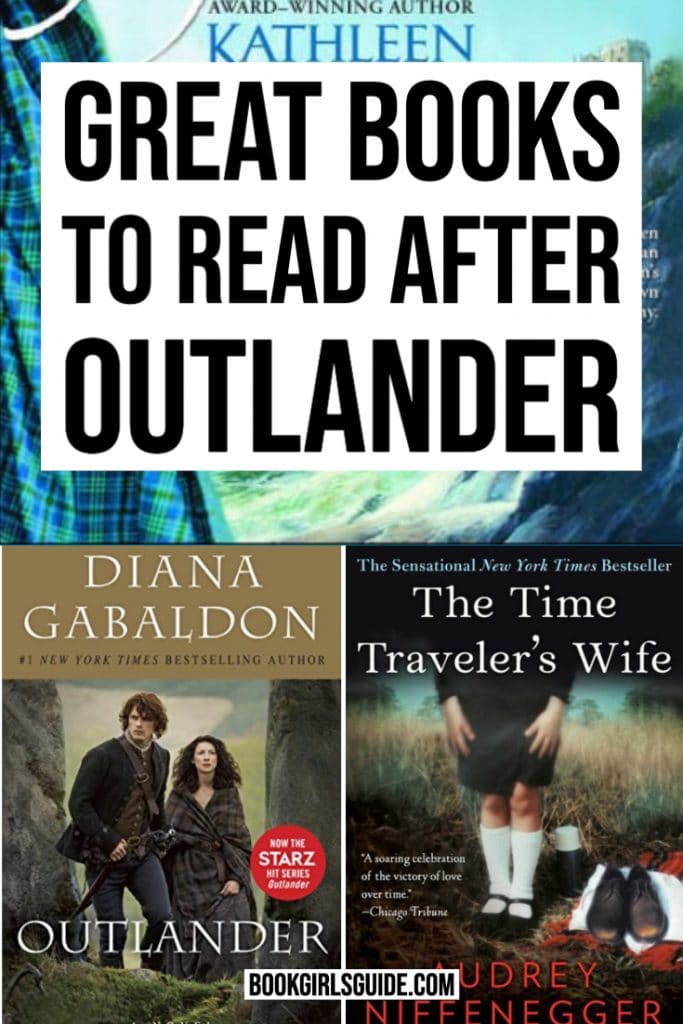 If you're not familiar with the Outlander franchise written by Diana Gabaldon, it follows Claire Randall, a nurse in 1945. Except she doesn't stay in 1945. She accidentally time travels to the 1743 Scottish Highlands and finds herself in the middle of brutal fighting between the British Red Coats & a rebel group.
Throughout the series, Claire is torn between her new life in the past and the world she came from.
If you haven't read the series, it's a great pick for someone looking for an R-rated steamy historical fiction novel who isn't averse to some intense scenes.

If romantic comedies are more your speed, skip this post and head over to our best rom com books list instead!
As an Amazon Associate and member of other affiliate programs, we may earn a referral fee from qualifying purchases.
Next up, check out the Book Girls' Guide Reading Challenge. You can start at any point throughout the year!