Sharing is caring!
Have you ever asked, "what if"? What might your life be if you'd just made one different choice along the way? What if you'd said yes to that invitation? What if you'd pursued that passion? What if you'd turned left instead of right? In The Midnight Library by Matt Haig, Nora gets the answers to those questions and so many more.
It's a fascinating premise and one that left us wanting to read more books that dive into questions of what you'd do differently if you had the chance. If you liked The Midnight Library, then you're definitely going to enjoy our list of curated titles that explore similar themes of alternate realities, second chances, and fate versus free will.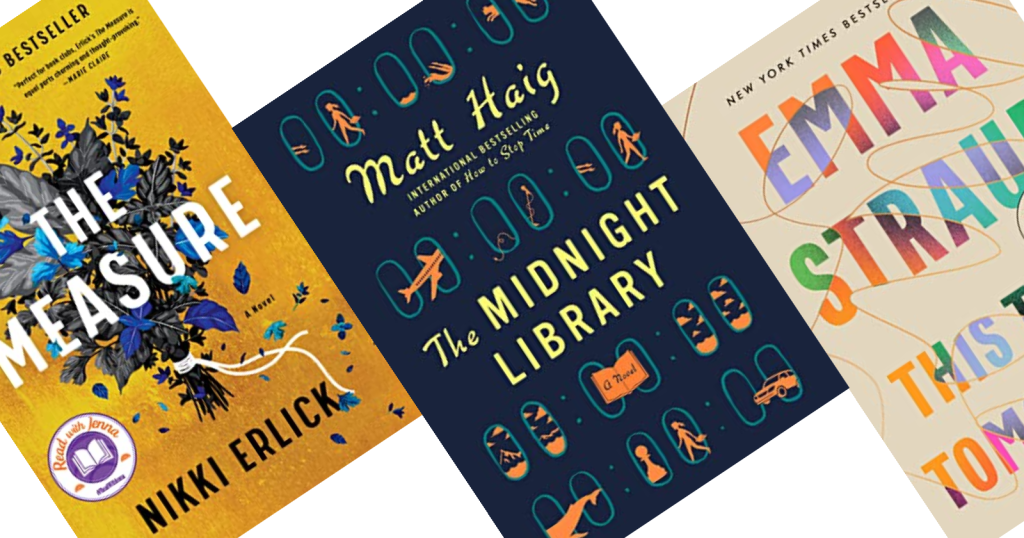 As an Amazon Associate and member of other affiliate programs, we may earn a referral fee from qualifying purchases.
Synopsis of The Midnight Library
Nora has decided she is done. Done with the way her life is going. In a moment of darkness, she attempts suicide, but between life and death, she finds herself in The Midnight Library. The shelves go on and on, and inside each book is a life that she could have lived, had she made just one different choice somewhere along the way – from following dreams to pursuing different careers to undoing old breakups.
Each time she opens a book, she finds herself living that alternate life, and she is faced with the decision of whether she wants to permanently exchange her life for a new one. As she visits these alternate realities, she'll have to decide not only which life she wants, but also what makes life worth living in the first place.
Some say that this novel is too predictable – and it's true that The Midnight Library summary tells you exactly what to expect – but this is a book that will really make you think… not just about Nora's choices and regrets, but also your own.
The Midnight Library Genre
While the genre of The Midnight Library is often listed as fantasy, we think it's more accurately described as magical realism. Fantasy usually takes place in an unreal world with unreal characters. Magical realism stories, on the other hand, take place primarily in the real world. They employ magical elements to make a point about reality or to allow us to examine our world from another point of view.
Like The Midnight Library, nearly all of the books on the list below include a small dose of magical realism. But these books are also firmly rooted in the real world – with real people facing real struggles. Through the magical elements in each story (alternate lives, time looping, glimpsing the future, or revisiting the past), the main characters learn about themselves and their place in the world.
Books Similar to the Midnight Library