Sharing is caring!
If you're looking for more books like Red, White, and Royal Blue, you've come to the right place! We've curated a list of book recommendations you're sure to love. It includes both adult and YA titles with similar rom-com vibes and LGBTQIA+ main characters, as well as royal fiction books.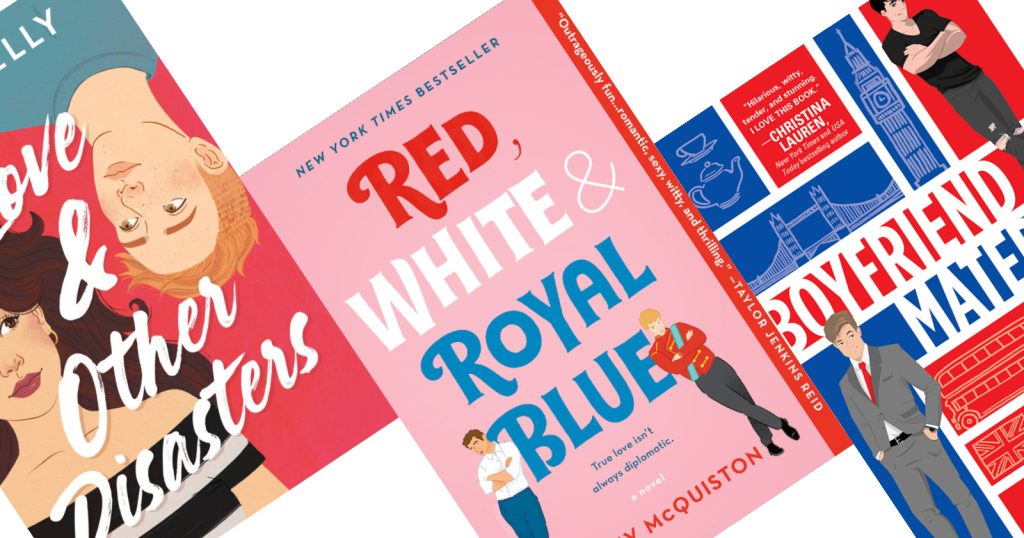 Many of us grew up seeing ourselves represented in the pages of books, often unaware that so many of our friends and neighbors couldn't relate to the same books in the same ways. We're thrilled that as we've gotten older, contemporary fiction is becoming more diverse in every way. It's a win on two levels.
First, so many are finally seeing their culture, their abilities, or who they love represented in what they read. Beyond that, our own world can be broadened when we choose to read these books. It's too easy to form opinions about the unknown that are often inaccurate. But sitting down with either a real person or a book to get a deeper understanding can change everything.
The books on this list are all fairly light and entertaining. At the same time, they support our belief that everyone deserves to find love and happiness. The world of books isn't perfect yet, but we're glad it's been moving in a more inclusive direction.
What is Red, White, and Royal Blue About?
If you haven't yet read Red, White, and Royal Blue, it's a witty and heart-warming LGBTQ+ book about not being afraid to be yourself. The main characters are Alex, the early 20s son of the US President, and Prince Henry, the 2nd in line to the British Throne. Alex considers Henry his nemesis, and the two get into an embarrassing scuffle during a royal wedding.
In order to calm the press and convince them the sons of the US & England aren't foes, Alex and Henry agree to appear as friends over the course of several months. After spending more time together, and exchanging many amusing text messages, Alex realizes there is much more to Henry than he assumed.
This book brilliantly covers many of the best rom-com tropes. Themes include enemies to lovers, not judging a book by its cover, and parental expectations. It is NOT a YA read, so expect some adult language and scenes.
Casey McQuiston, the author of Red, White & Royal Blue, is an OwnVoices author. The same can be said for the majority of the authors on this list.
As an Amazon Associate and member of other affiliate programs, we may earn a referral fee from qualifying purchases.
Books Like Red, White, and Royal Blue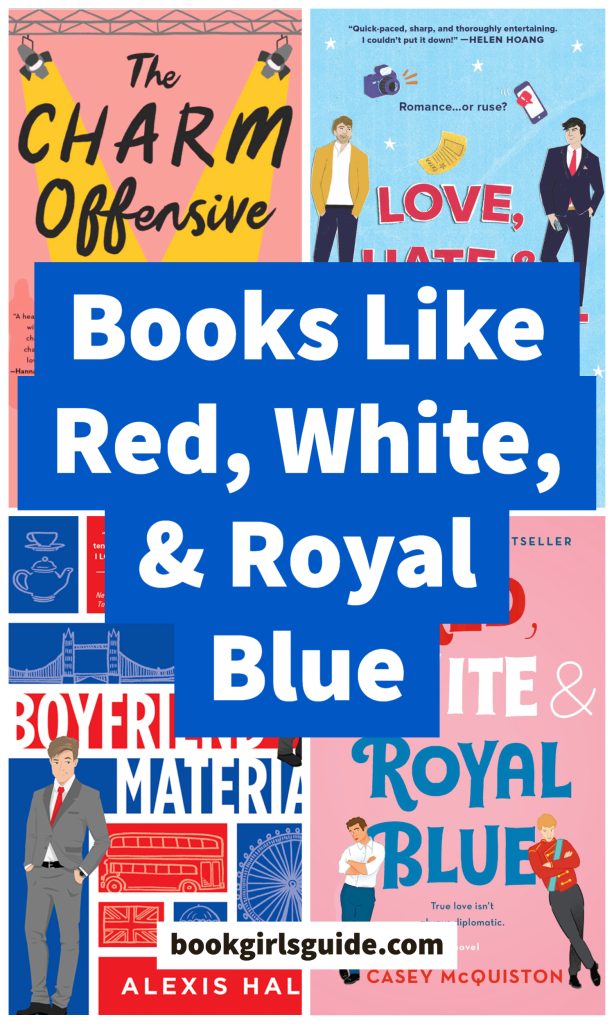 Will There Be a Red, White, and Royal Blue Movie?
We stand firmly by our belief that the book is always better. Of course, we do love a good movie adaptation. The good news is that, yes, a Red, White, and Royal Blue movie is in the works! Taylor Zakhar Perez will play Alex Claremont-Diaz, the President's son. Nicholas Galitzine will play Prince Henry, second in line to the British throne.