New York Times bestselling author Colleen Hoover took over the literary world (and bookstore shelves) with her backlist titles. We both recently, somewhat reluctantly, read It Ends with Us by CoHo, as she is referred to by millions of fans.
While the book has phenomenal ratings, we went in concerned about a romance novel with themes of domestic abuse, afraid it wouldn't be a great role model for young women. And while reading, we both wanted to throw the book across the room at points.
Yet, somehow, by the end of this emotional read, we joined those anxiously waiting for the long-anticipated sequel.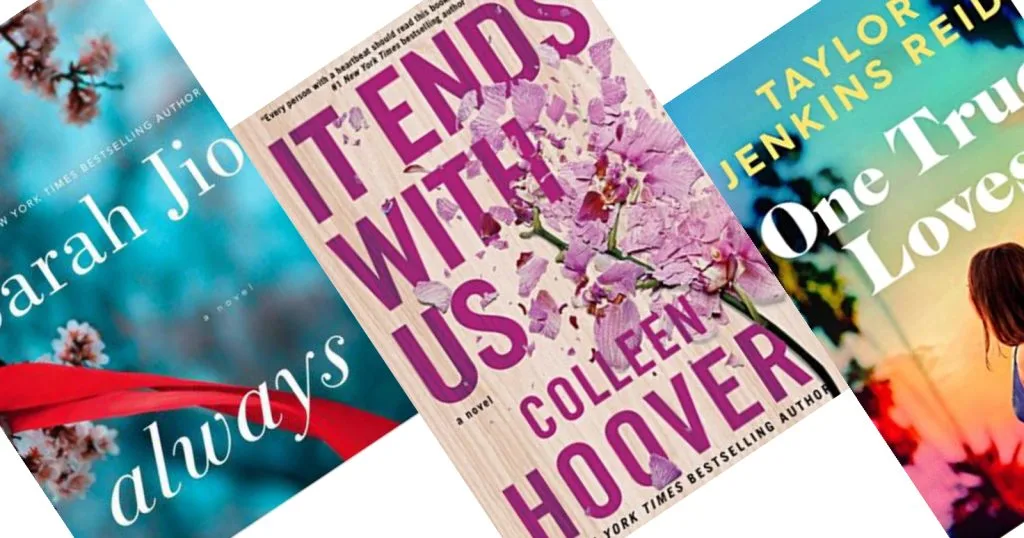 It Ends With Us Summary
The book follows two major periods in the life of Lily Bloom. First, as a teenager, when she notices one of her classmates, Atlas, sleeping in the unoccupied house behind hers. When she begins sneaking him food, they develop a friendship that leads quickly to deep first love. Lily's life at home isn't perfect, but everything feels right with Atlas. When they are separated, they vow to find each other again as adults.
Years later, on the day of Lily's father's funeral, she has a chance encounter with a gorgeous neurosurgeon, Ryle Kincaid. Despite Ryle's complete aversion to relationships, he has a total soft spot for Lily. From the first time he sees her, he can't get her out of his mind. Lily is busy trying to set up her own business, but when they run into each other again, she's also intrigued.
We want you to enjoy the twist and turns of Colleen Hoover's book on your own, so we won't share any more of the plot. Just know that this captivating romance is also a heartbreaking novel that tackles important issues.
Be sure to read the author's note at the end of the book. It explains the author's relationship to the difficult subject matter. After reading, you'll know how she was able to write something with such an emotional punch.
One other important note is that we feel the writing style shines in audio form. While reading part of the book on Kindle, Melissa felt that while the story was page-turning, the writing wasn't as strong. However, when she switched to listening, all the weaker parts suddenly worked perfectly and felt authentic. This is especially true with longer sections of dialogue. Angela listened to the audiobook from start to finish and was hooked throughout. So if you enjoy audiobooks, we highly recommend that format.
Is There Another Book After It Ends with Us?
YES! The sequel, It Starts With Us, is available as of October 2022! However, if you haven't read It Ends with Us yet, be sure to read it before even reading the sequel synopsis to avoid spoilers.
Books Like It Ends With Us
Now that we've recapped, let's dig into similar books to read if you like It Ends With Us!
We've tried to steer clear of spoilers while still explaining why these are great books to read after It Ends With Us, but if you haven't read IEWU yet, and you want to go in knowing as little as possible, then you might want to bookmark this list for later.
More Book Recommendations You May Enjoy
For more books with characters in similar stages of life, check out our Main Characters in their 20s post next! We also have more recommendations based on other books or tv series.