As fans of the show, we thought it would be fun to curate a list of books similar to Downton Abbey in different ways. The series was written for TV, meaning there isn't a Downton Abbey Book. Luckily the show's brilliant creator, Julian Fellowes, has another book that made our list.
Some of the suggestions are strong historical fiction novels with rich characters, while others focus on the juxtaposition between the rich and those who serve them.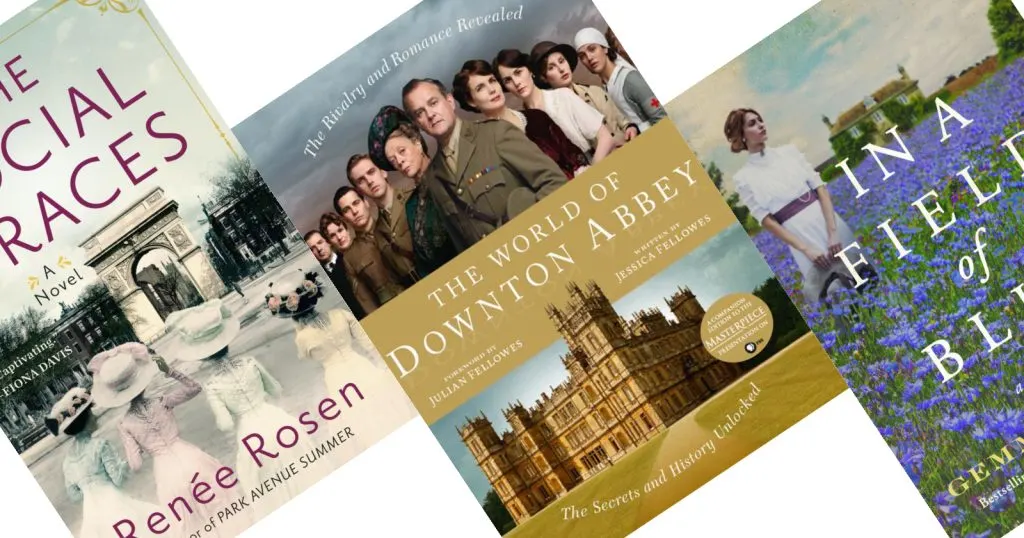 Were you drawn to the old-school nature of Lord Grantham, the Dowager Countess, & Mr. Carson? Or the emerging new thoughts of Sybil, Tom, and Isobel? Or maybe you connected with the characters learning to bridge the gap between past and future like Mary, Matthew, Daisy, and Cora.

We looked for the perfect fiction and non-fiction books to capture every aspect of the different characters. And speaking of the characters, we absolutely loved their comeback in the first movie! Now we're counting down the days to Downtown Abbey: A New Era.

Until then, we'll be working through this list of perfect books for Downton Abbey fans. We hope you enjoy reading them too!
Best Books for Fans of Downton Abbey
More Book Recommendations You May Enjoy