Sharing is caring!
While classic literature is great, sometimes there's nothing better than laughing along with a romantic comedy book.
Life in a great rom com book is never as simple as endless flower delivery and chocolate hearts, but the relationship problems often have a humorous twist followed by a happily ever after ending.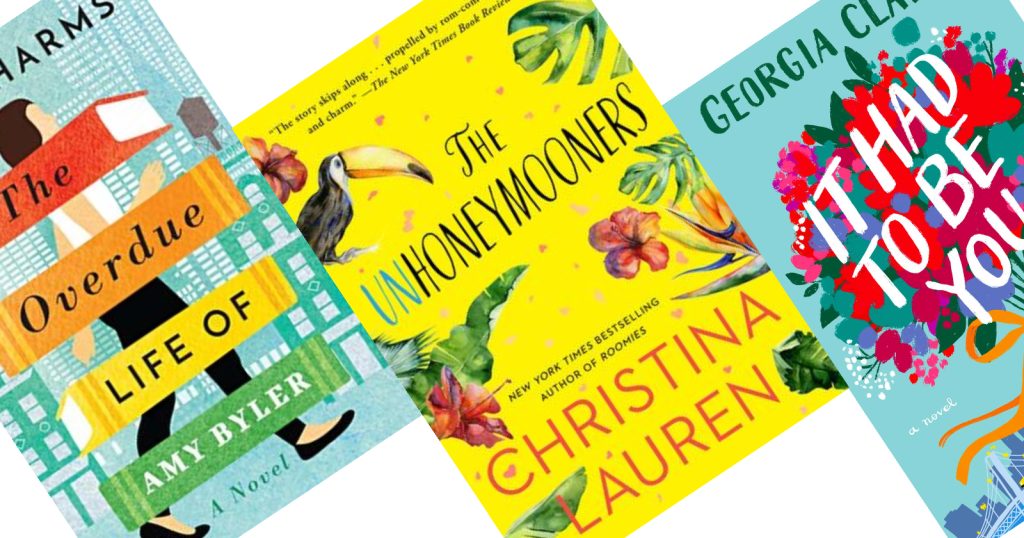 We think a funny romance novel is a perfect break when you've been reading something heavier.
We gathered a list of the top rom com reads, from 2022 new releases to our favorite popular contemporary romance novels from the past several years. We know books that have been out a little longer can be easier to snag without a wait at the library so love including them on our book lists.
As an Amazon Associate and member of other affiliate programs, we may earn a referral fee from qualifying purchases.
More Romance & Rom Com Books You'll Love…