Like all the fans of the Netflix series, The Crown, we have been eagerly awaiting the release of season 6. After the introduction of Princess Diana and Margaret Thatcher, we can't see how the next phase of history plays out on the screen. If you're like us, and you can't get enough of the British Royal Family, we hope you find these books to read after watching The Crown helpful.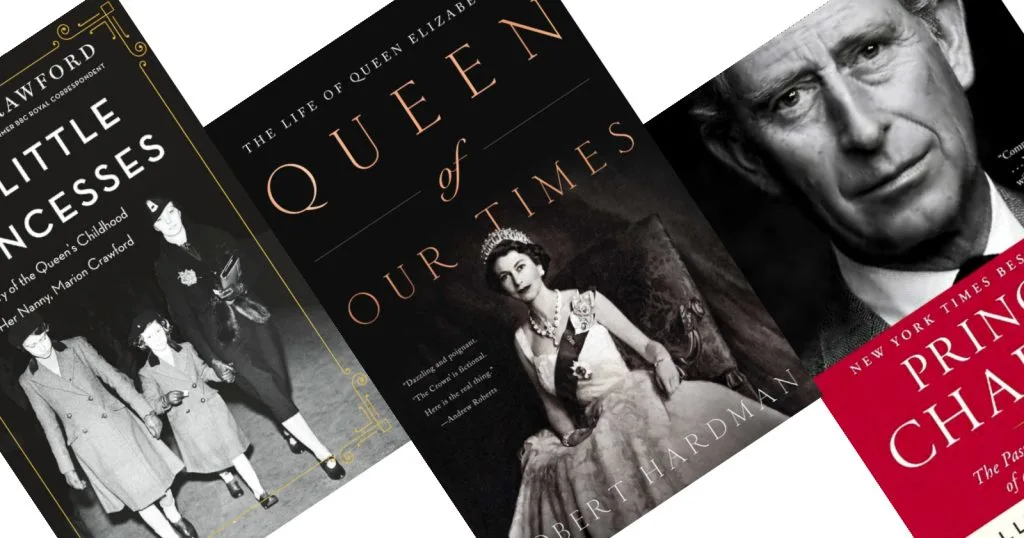 Regal Reads About Queen Elizabeth and the Windsors
These regal reads include both non-fiction and historical fiction about the House of Windsor. Some of these books for fans of The Crown are about the Royals themselves, while others provide insights into the lives of those who serve and support them. Several books on the list also delve into royal fashion and architecture.
Like so many around the world, we're mourning the recent loss of Queen Elizabeth. We originally put this list together in 2020 after enjoying The Crown, but it includes non-fiction books about Queen Elizabeth to help you learn more about her remarkable life, from serious topics to commemorating her impeccable fashion.
Books to Read if You Love The Crown
More Book Recommendations for Fans of The Crown
If you're looking for even more books like The Crown, you'll also want to check out our list of books for Downtown Abbey fans! Here are some other lists we think you'll like: