Whether you found this list searching for 30-something main characters or as a participant in the Lifetime of Reading Challenge, we hope you'll find a perfect read on our list of main characters in their 20s.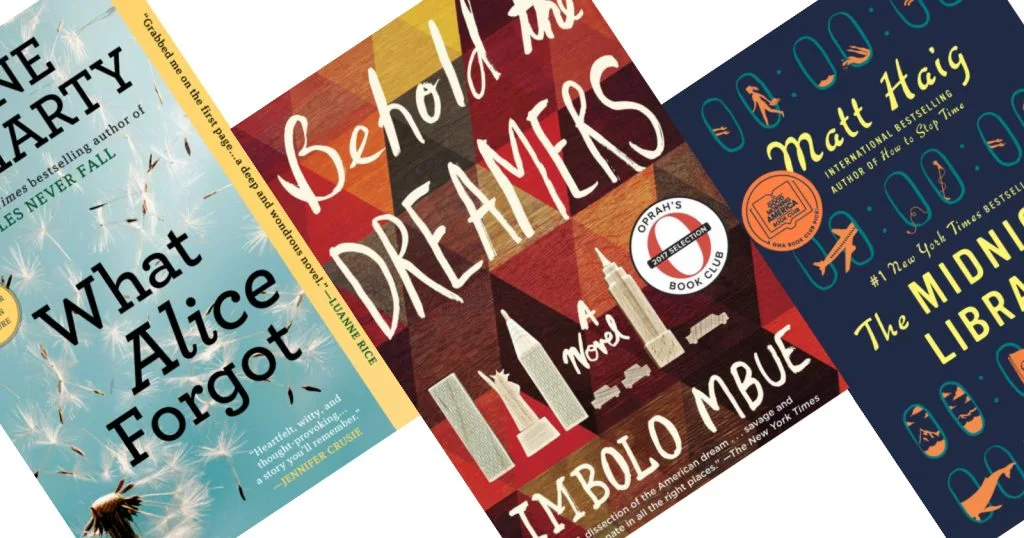 "Real" Adulthood
In today's society, many view your 20s as a dress rehearsal for adulthood, which makes your 30s the real performance. While your twenties may come with a sense of comfort knowing it's ok to make mistakes and restarts as you determine who you want to be and where you want to go in life, once you enter your thirties, there's an expectation to achieve many of the traditional milestones of "adulthood" – including building a more impressive resume, settling down with a life partner, starting a family, and buying a home.
While the baby boomer generation typically started their families younger, the average age for first-time parenthood is now between 31 and 32 in most major cities. And the average age of first-time homebuyers is 32 – pushed later by factors like increasing college debt and incomes that are lower relative to those that boomers and Gen Xers received at the same point in their lives.
Of course, no two experiences are the same, and this traditionally laid out path of homeownership, marriage, and family isn't for everyone. But those who decide to go a different route, or who simply haven't settled on their direction yet, often feel immense pressure from older generations to explain themselves when don't conform to societal expectations by the time they are in their 30s.
Despite its challenges and pressures, the thirties are also a very good time of life for many people! By our thirties, we know ourselves better and often feel more comfortable in our own skin. Your 20s may have been spent slaving away with long hours and low pay, but by your 30s that hard work is often starting to pay off – allowing for more optimism and less stress. One study found that people begin to find true happiness in life around age 33 due to a combination of still living in the moment, but also worrying less.
What Kind of Books Are on This List
One of our main goals for the Lifetime of Reading Challenge is to create understanding and reinforce an appreciation for our fellow humans that are in different phases of life. As a result, in researching books to recommend for this month, we've focused primarily (but not exclusively) on contemporary stories with protagonists in their 30s. These current stories can help us all understand what it is to be thirty-something in today's society, with its unique challenges, pressures, and opportunities.
We've curated a diverse list of recommended books with main characters in their 30s. These books show a wide range of life experiences during this decade of life. While many of these titles are books with women characters in their 30s, the list also includes a number of wonderful male characters, and the protagonists vary in race, ethnicity, religion, sexual orientation, class, background, lifestyle, and more.
Other Books to Consider
If you are specifically interested in reading books with 30+ characters that are set in a different part of the world, we recommend taking a look at our Book Voyage reading lists, which are organized by region. Additionally, if you're looking for a book that provides a historical perspective, our Decades Challenge reading lists, which cover the 1910s through the present, are a great place to start!
---
We hope you enjoyed this book list and found several books to add to your TBR (to be read list). If you're choosing a book for our reading challenge, you are also welcome to read any other book that meets the challenge prompt.
If you have a suggestion for a book that you think would be a great addition to this list, please fill out this form.
You can read all about the Lifetime of Reading Challenge and sign up for a free printable challenge book tracker here.
Book Lists By Character Age
Links to our book recommendations for all twelve of the Lifetime of Reading challenge prompts can be found below: