We covered Thanksgiving books for kids last year, but realized adults often want to read holiday-themed books as well. Or maybe you're trying to find November book club books for Thanksgiving.

Whether you're looking for a novel perfect for group discussion, a funny rom-com to relieve turkey day stress, or a book that discusses the origins of the holiday, we've got perfect book recommendations below.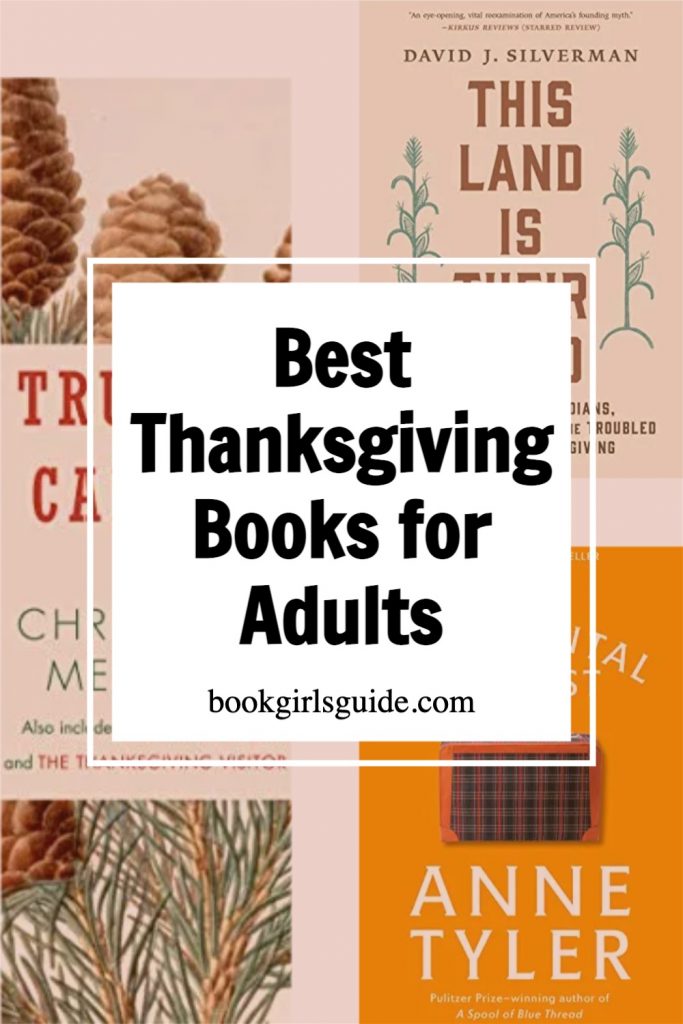 Before we get started with our curated list, we wanted to acknowledge that we left off 5 books that seem to be on everyone else's Thanksgiving books for adults list. None of them made the final cut for our list because of very mixed reviews and/or just not sounding like books we'd jump to read. But, since they seem to be standard book recommendations for Thanksgiving, we listed them in a separate section right under our list.
Five More Thanksgiving Books for Adults

These are the books mentioned in our intro that weren't a good fit for our criteria, but you might find them interesting as they appear on almost every other Thanksgiving booklist. Just be sure to check the reviews!

Thanksgiving Night by Richard Bausch

The Ghost at the Table by Suzanne Berne

Lay of the Land by Dallas Lore Sharp

Model Behavior by Jay McInerney

Strangers at the Feast by Jennifer Vanderbes
Next up, check out our Fall Book Recommendations or maybe our Christmas Books for Adults!