When our annual survey revealed historical fiction and mystery as two of the favorite genres among our readers, we thought we'd challenge ourselves to put together a fun list that crosses both categories. We noticed several mystery novels set in the 1920s had been published in recent years, from light cozy mysteries to stories based on real crimes from the 20s.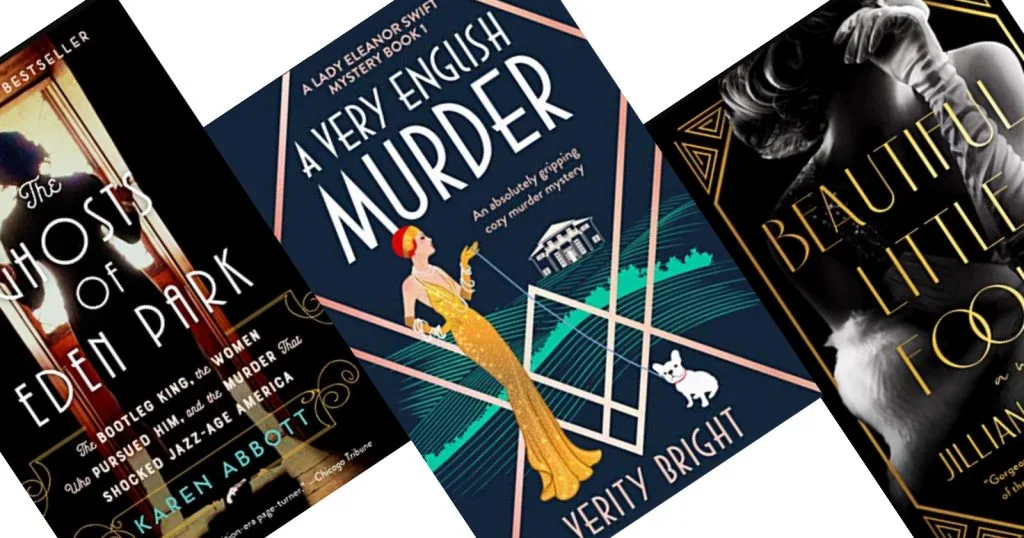 Combining these new works with classic 1920s detectives like Agatha Christie's Hercule Poirot created a fun new book recommendation list. Whether you're looking for a good mystery book on prohibition or a murder mystery book set in 1920s India, we've found something for every reader. There are even two non-fiction reads for our true crime fans!

If you're participating in the Decades Challenge, this list is a great supplement to our main Books Set in the 1920s list, which covers all genres.

Best Mystery Books Set in the 1920s
Additional Mystery Book Recommendations