Whether you're reading on the beach, poolside, or in the air conditioning, we've put together a list of summer mysteries to keep you company. From the best thriller beach reads and contemporary summer mystery books to historical fiction beach mysteries, we have book recommendations to keep you on the edge of your seat.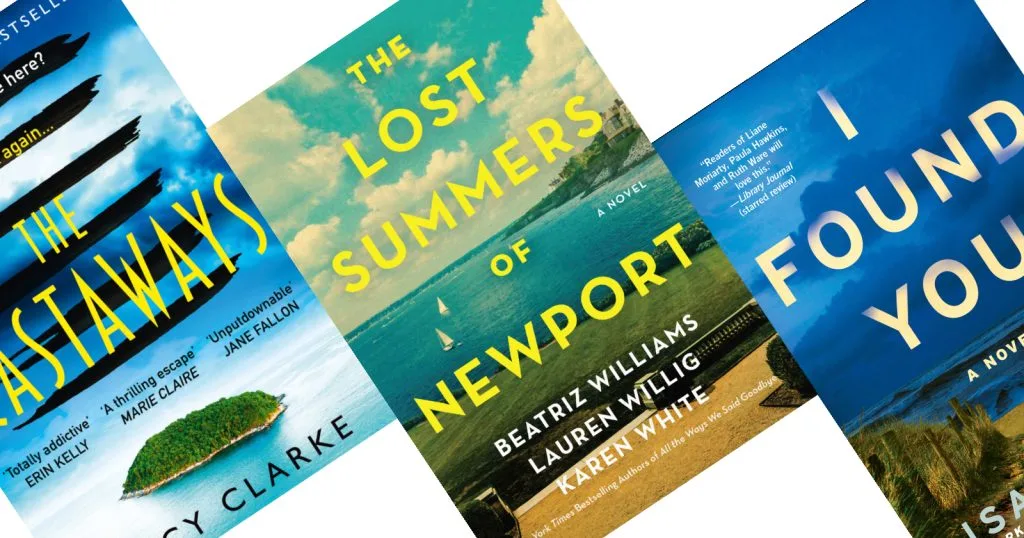 Some of the books are set on tropical islands or coastal waterways, while others feature summer holidays and vacations. These beach murder mystery books and summer thrillers all contain a level of suspense and various levels of intensity. If you're looking for a lighter whodunnit style mystery, check out our Summer Cozy Mysteries list.
Thrillers vs. Mysteries
Sometimes it's hard to find the line between a thriller and a mystery. No matter your preference, you'll find the whole spectrum on our list. A couple of the books are scary psychological thrillers. Others are more like contemporary fiction with a mystery to solve along the way.
After the contemporary books, we added a section of historical fiction summer mysteries for all our historical fiction lovers!
Because these are mystery novels, we'll try not to give too much away in the descriptions. We've written just enough to help you know which plots are most intriguing to you!
Summer Mystery Books
More Books to Add to Your Summer Reading List
If you love reading suspenseful books, you can browse all of our thriller, suspense, and mystery books in one place. And if you're looking for more books with summer vibes, check out these lists: