Whether you're reading on the beach, poolside, or in the air conditioning, we've put together a list of summer mysteries for 2022 to keep you company. From the best thriller beach reads and contemporary summer mystery books to historical fiction beach mysteries, we have book recommendations to keep you on the edge of your seat.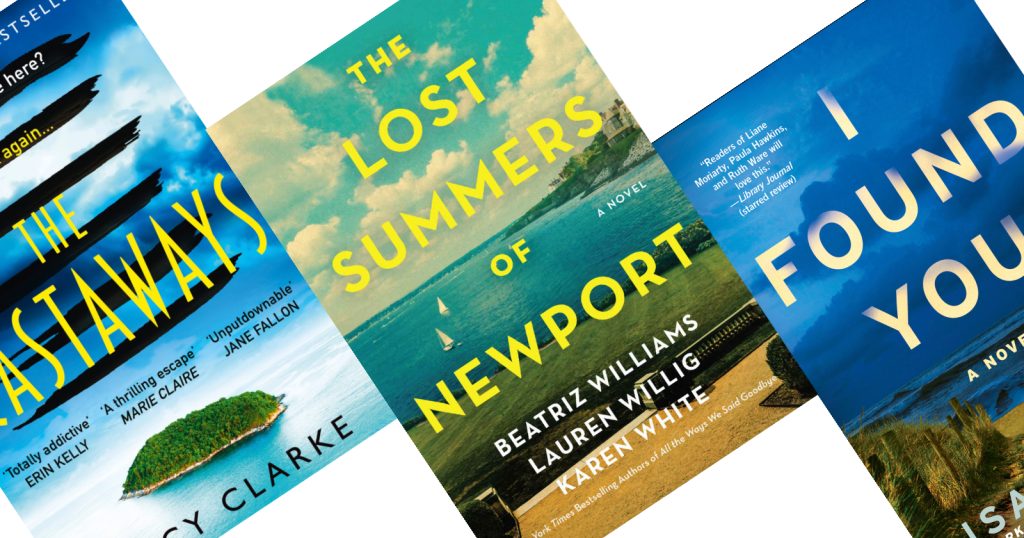 Some of the books are set on tropical islands or coastal waterways, while others feature summer holidays and vacations. These beach murder mystery books and summer thrillers all contain a level of suspense and various levels of intensity. If you're looking for a lighter whodunnit style mystery, check out our Summer Cozy Mysteries list.

Sometimes it's hard to find the line between a thriller and a mystery. No matter your preference, you'll find the whole spectrum on our list. A couple of the books are scary psychological thrillers. Others are more like contemporary fiction with a mystery to solve along the way.
After the contemporary books, we added a section of historical fiction summer mysteries for all our historical fiction lovers!

Because these are mystery novels, we'll try not to give too much away in the descriptions. We've written just enough to help you know which plots are most intriguing to you!
As an Amazon Associate and member of other affiliate programs, we may earn a referral fee from qualifying purchases.
We hope you found lots of books perfect for your summer reading list!

If you also enjoy books with romance and/or family drama, be sure to check out our Best Beach Reads list.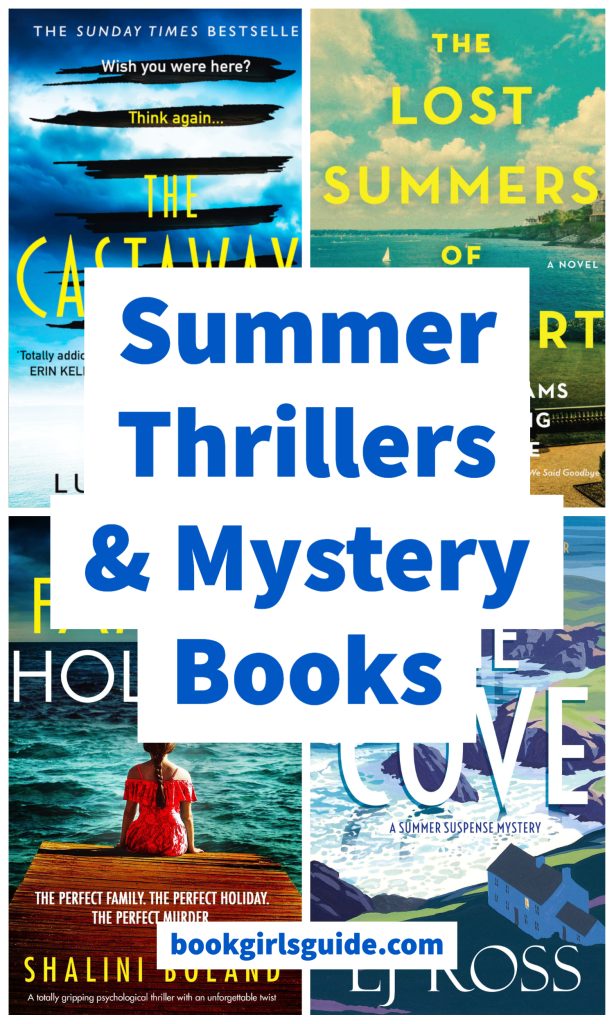 Here are some other book lists you may enjoy…
Do you prefer your beach reads with a side of mystery? You'll love these summer cozy mysteries set at the beach, by the lake, in coastal towns, and in other sunny vacation destinations.
While we love discovering and sharing lesser-known books in our recommendations, we also try to stay in tune with the most popular books each year. We both missed reading We Were Liars by E. Lockhart when it was new, but it caught our attention because the prequel, Family of Liars, was just released. Both books…
The best culinary cozy mystery books to read – all the books kick off a fun series of light-hearted investigations by bakers, chefs, cafe owners or someone otherwise involved with food or drinks!