When fall rolls around, some people crave all things creepy and spooky. But if you prefer your murder mysteries with a side of humor, then these Halloween cozy mysteries are for you!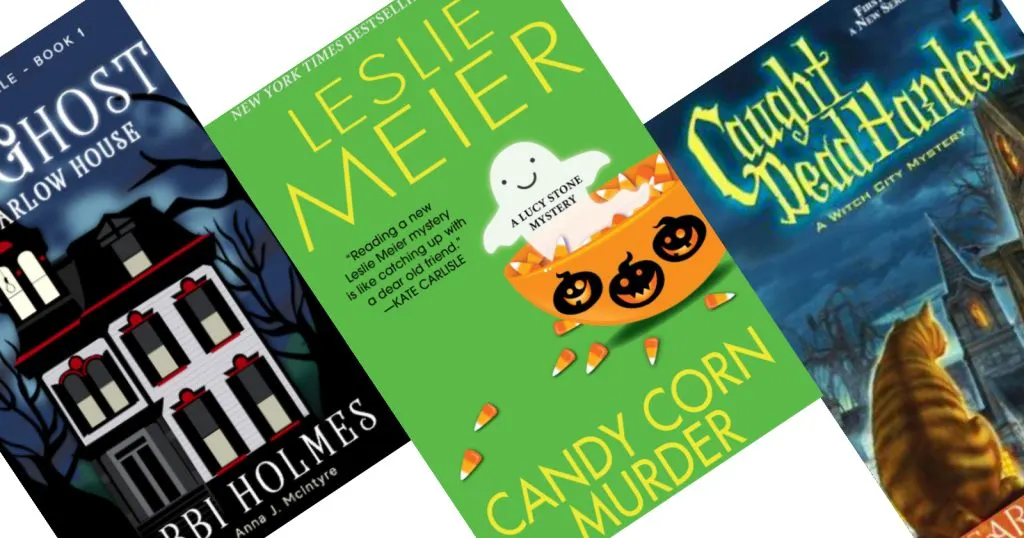 Halloween Cozy Mystery Themes
Who says that Halloween is only for kids? Just because you outgrow trick-or-treating doesn't mean you have to miss out on all the fun! Grab a handful of candy corn and your favorite mini candy bars, and settle in with a Halloween cozy mystery. All of the books on our list feature pumpkins, ghosts, witches, haunted houses, or other lightly-spooky Halloween themes. These lighter reads will help you get into the spirit of the season without causing you to lose sleep at night. These Halloween mysteries are also on the shorter side, making them perfect to mix in between heavier titles.
If you prefer your Halloween books a bit more intense, then you'll want to check out our list of the best new psychological thrillers!
Notes on Book Series
Most of the Halloween cozy mystery books on our list are part of a longer series. While they read well as quick and enjoyable standalones, we've included notes about each series in case you want to dive in deeper. A few of the series are dedicated solely to the Halloween theme, but the majority of them see the amateur sleuth solving crimes throughout the seasons. So if you find one you enjoy, you'll be able to keep reading year-round.
The Best Halloween Cozy Mysteries
More Halloween and Fall Book Recommendations