As an Amazon Associate and member of other affiliate programs, we may earn a referral fee from qualifying purchases.
While we also have a comprehensive author guide for Kristin Hannah, we know some of you want a quicker way to reference just her back catalog of novels. This concise post just covers the simple list of her books, a note about her single book series, and details on her upcoming 2024 release.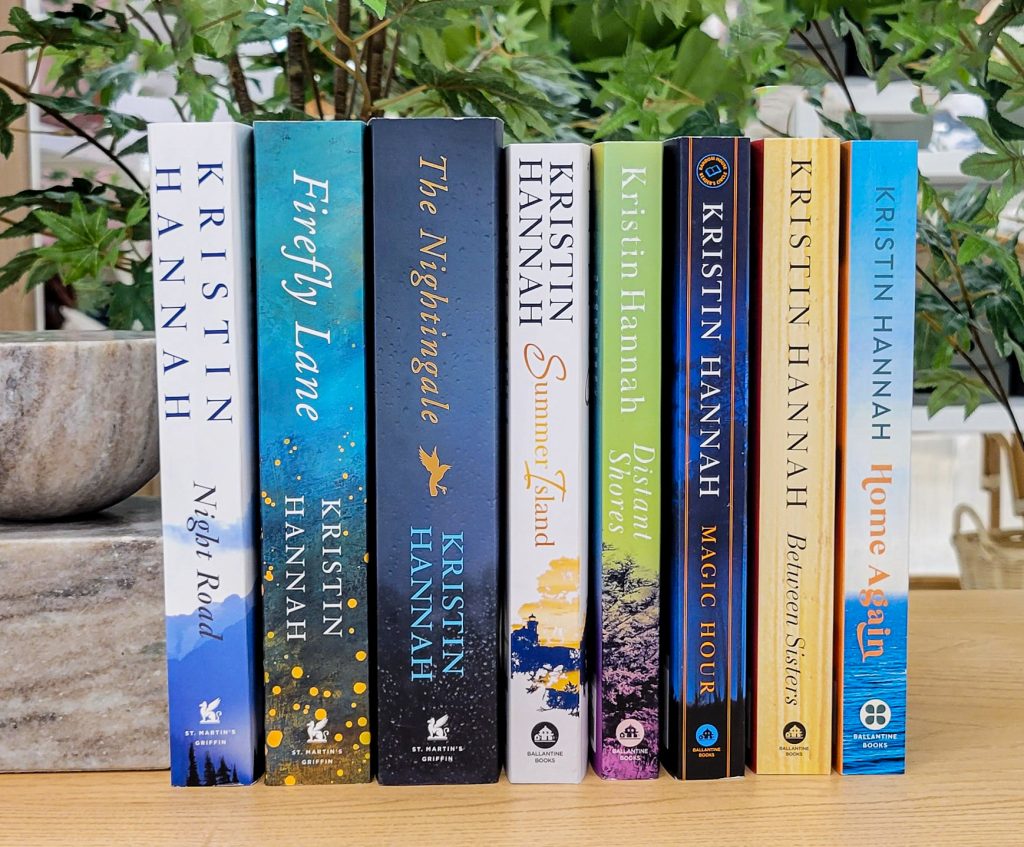 Kristin Hannah's Back Catalog of Books In Order
Firefly Lane Book Series
While the vast majority of Kristin Hannah's works are stand-alone novels, she has authored one popular series. Firefly Lane (2008) and its sequel, Fly Away (2013), should be read in order. These books explore the relationship between two best friends, Kate and Tully, beginning in 1974 through the mid-2000s.
This book series was also adapted into a smash-hit Netflix series, starring Sarah Chalke and Katherine Heigl. Season 1 and the first half of season 2 of Netflix's Firefly Lane are streaming now. The second half of season 2, referred to as "the final chapter," will be available on Netflix on April 27, 2023.
Printable Kristin Hannah Book List
Looking for a printable version of this chronological Kristin Hannah book list? Our Buy Me a Coffee BFF's have access to a cute one-page printable tracker featuring the covers of all her novels! Join our membership site today for instant access to your copy, along with some other fun perks!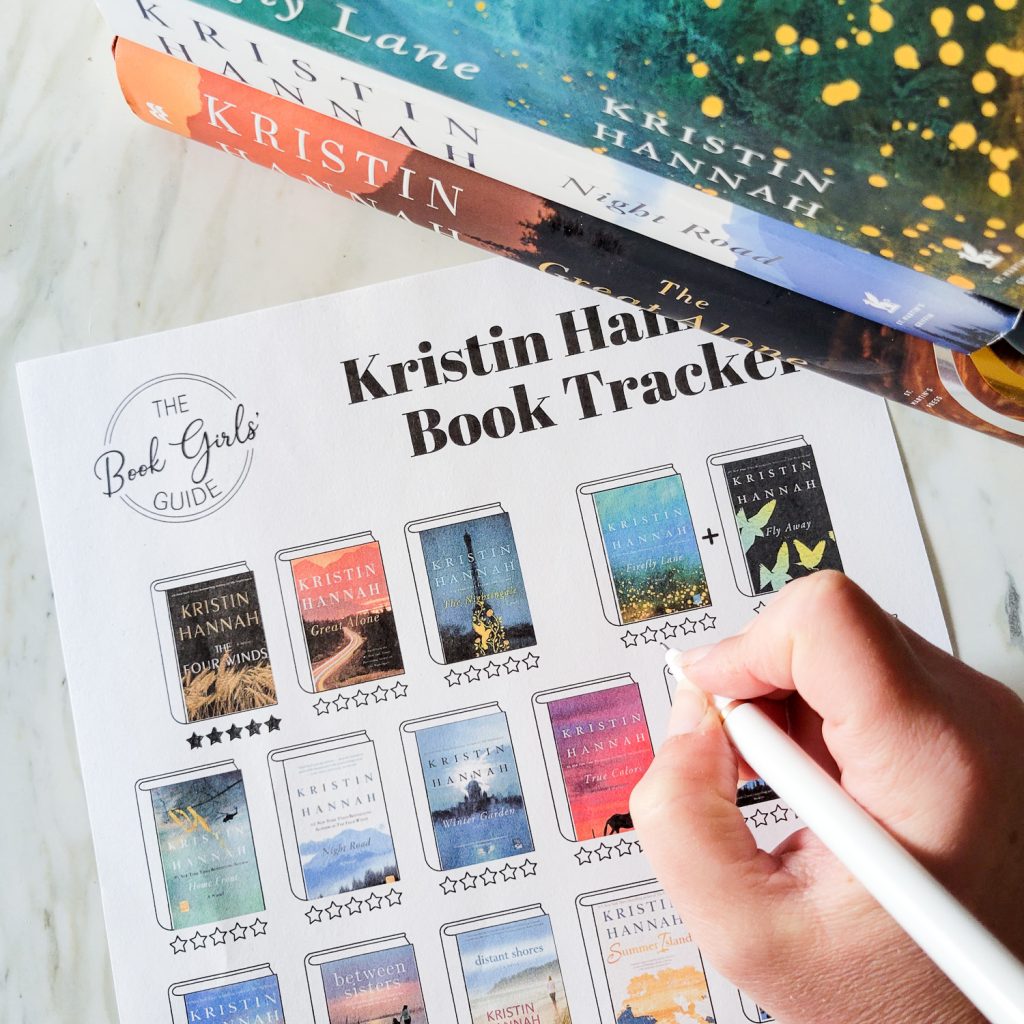 Kristin Hannah's New Book in 2024
On May 9, 2023, Kristin Hannah announced the title of her upcoming book, The Women. This new historical fiction novel currently has an expected publication date of February 6, 2024, and it's available for pre-order now. You can watch the promo video released by St. Martin's Press, and then read on for a synopsis of Kristin Hannah's new book.
Frances "Frankie" McGrath is a 21-year-old nursing student who has been raised by her conservative parents to always do "the right thing." But when her brother ships out for Vietnam in 1965, she begins to change her views of right and wrong. Frankie impulsively joins the Army Nurses Corps and follows her brother to Vietnam. As she tends to the green and inexperienced young men who have been sent to fight the war, she is overwhelmed by the chaos and destruction. Returning home to a changed America doesn't prove to be any easier.
While The Women is the story of Frankie going to war, it also shines a light on the story of all women who risk everything to help others. The publisher's description describes this book as "a novel of searing insight and lyrical beauty" that is "profoundly emotional" and "richly drawn."
More about Kristin Hannah
If you're looking for more details about Kristin Hannah's books, including a ranking of her titles by our readers, be sure to check out the full author guide!

Are you a fan of historical fiction? Check out these book lists!