The holiday season can get very hectic! But reading together is a great way to slow down and enjoy quality family time. Fortunately, the wonderful Christmas read alouds on our list will delight parents and kids alike. If you want to add to your collection, or if you're looking for books to borrow from your local library this season, our list of the best Christmas books for kids is the perfect place to start!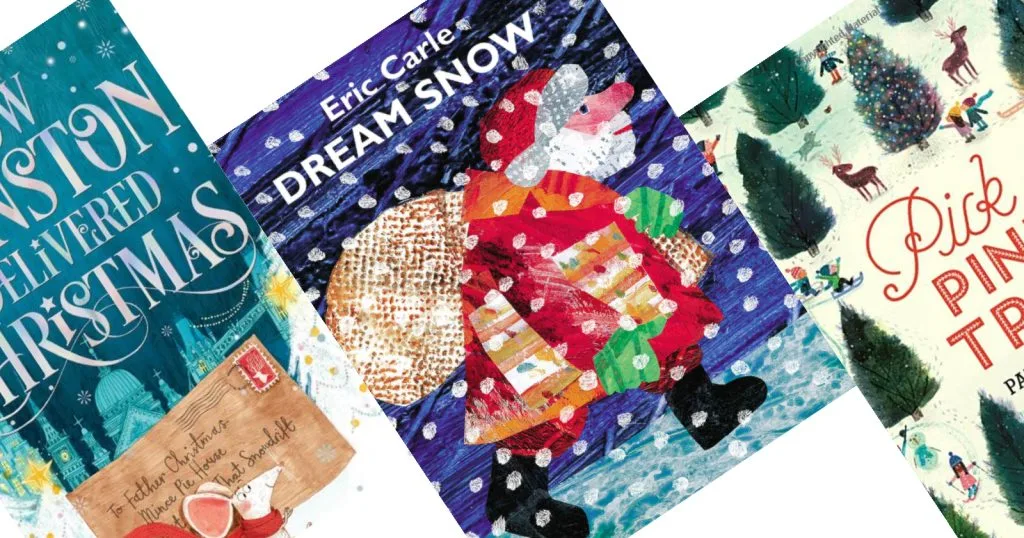 How to Choose the Best Children's Christmas Books for Your Family
To help you find the right holiday books for your family, we've broken our list down into five categories:
Christmas Books For Toddlers

Christmas Picture Books

Classic Christmas Books for Kids

Christmas Books For Young Readers

Christmas Chapter Books for Kids and Middle-Grade Readers
Whether you're searching for just one very special holiday book, or enough to enjoy all season long, look no further!
The Best Children's Christmas Books
How to Incorporate Christmas Books Into Your Family Traditions
We strongly believe that kids should always be surrounded by books, but when it comes to holiday-themed books, we prefer to store them with the holiday decor, bringing them out for a month or so each year. By doing this, we can enjoy our favorite Christmas books year after year without the kids getting bored. Plus, storing them during the off-season frees up more room on the shelves for other books!
Incorporating books into your holiday traditions is a wonderful way to get into the Christmas spirit while instilling a lifelong love of reading in your children. Some families have a favorite title they like to read to kick off the season, some read a book or a chapter each night of December, and others choose a favorite family Christmas book to reach each Christmas Eve before tucking the kids into bed.
How to Create a Christmas Book Advent Calendar
Learn how to create a Christmas Book Advent Calendar: A bookish advent calendar is one of our favoirte Christmas traditions. We've provided step by step instructions, answered lots of frequently asked questions, and even included a list of Christmas Advent Books for those who want to start this holiday tradition with a single book.