Diane Galaldon's popular time travel romance series transports you from the 1900s to the 1700s in the Scottish Highlands. If you've ever considered picking up the Outlander books, this short guide has some tips and a list of the book series in order.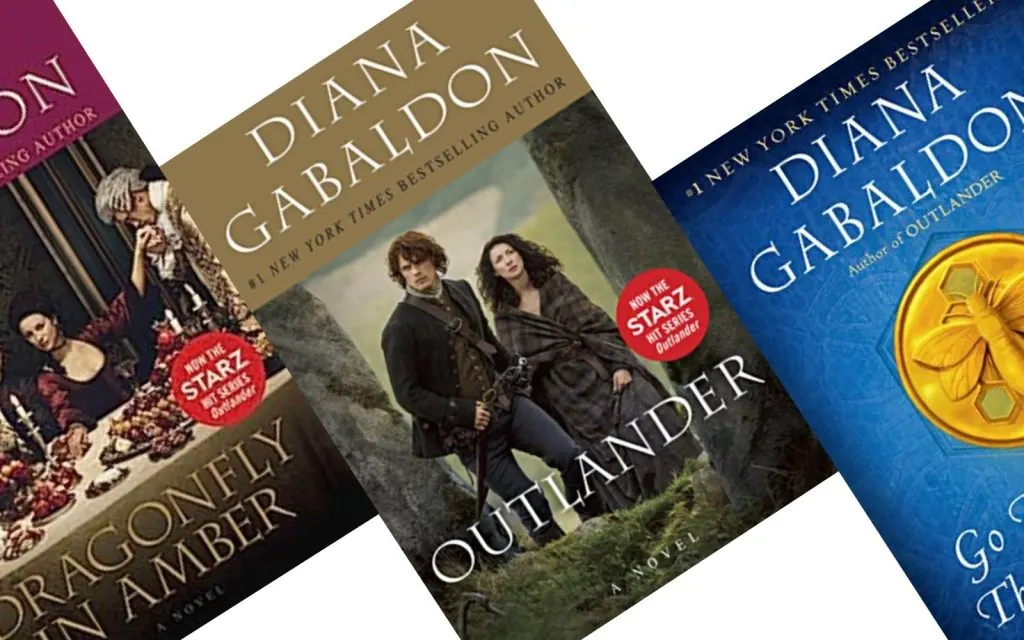 Tips for Reading the Outlander Series
If you've decided to embark on the journey of reading the Outlander series, there are a few tips you might find helpful. First and foremost, be prepared for a lengthy and immersive reading experience. Each book is over 600 pages, so it's not a quick read. You might want to set aside some dedicated reading time each day to truly get lost in the story.
One thing to keep in mind while reading the series is that there are multiple timelines and storylines happening simultaneously. It can be confusing at times, but each book has a helpful timeline at the beginning to keep you on track. Additionally, there is a large cast of characters, so it might be worthwhile to keep a list of who's who as you read.
Another thing to be aware of is that the series spans multiple genres, including historical fiction, romance, and even elements of science fiction and fantasy. While the overarching plot follows Jamie and Claire's time-traveling love story, there are plenty of subplots and historical events to keep things interesting.

Lastly, if you're sensitive to graphic or disturbing scenes, this might not be the series for you. The book comes with a long list of trigger warnings.
The Best Order to Read the Outlander Book Series
While some readers may debate the best starting point for the Outlander series, we recommend beginning with the very first book, Outlander. This novel sets the foundation for the entire series and introduces the main characters, Claire and Jamie.

By starting with Outlander, readers can fully appreciate the character development and relationships that unfold throughout the series. Additionally, readers are introduced to the concept of time travel, which plays a significant role in the overarching plot.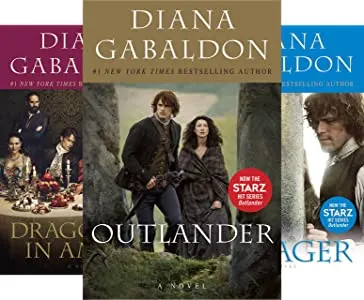 Outlander Books in Order
Book 1: Outlander
Setting: 1946 & 1743
Originally titled Cross Stitch in the UK

Book 2: Dragonfly in Amber
Setting: 1968 & 1744-1746

Book 3: Voyager
Setting: 1968 & 1766-67

Book 4: Drums of Autumn
Setting: 1969-1970 & 1767‐70

Book 5: The Fiery Cross
Setting: 1770-1772

Book 6: A Breath of Snow and Ashes
Setting: 1773-1776 & 1980

Book 7: An Echo in the Bone
Setting: 1776‐1778 & 1980

Book 8: Written in my Own Heart's Blood
Setting: 1778 & 1980

Book 9: Go Tell the Bees I'm Gone (2022 release)
Setting: 1779

Is the Outlander Book Series Finished?
No, the author has shared on her website that she is working on book 10 now!
Outlander Book 10 Release Date
Author Diana Gabaldon has said that Outlander Book 10 may be the last major novel in the series, and that it will take her three to five years after Go Tell the Bees I Am Gone to research and write it. Stay tuned!
OPTIONAL NOVELLA Collection:
SEVEN STONES TO STAND OR FALL – This book includes seven related novellas set in different time periods.
There are also additional spin-off series, such as the Lord John collection. For more details on how these Lord John Grey side novels fit into the full series, check out the full chronology by the author.
What should I read next?
If you're looking for more books like Outlander, we have you covered! Here's our list of the best books for fans of Outlander.
Books in Order List for Other Authors