Even with the hustle and bustle of the holiday season, we always try to slow down and enjoy lots of quality family time. One of our favorite family traditions is reading holiday books before bed each night. Throughout November, we read our collection of favorite Thanksgiving books for kids.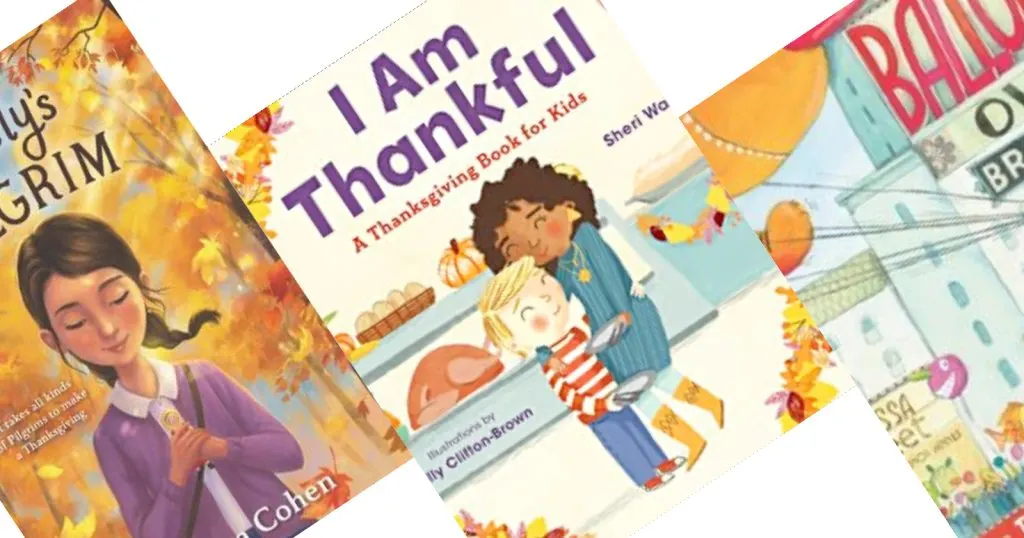 Reading together provides a great opportunity to reflect and talk with kids about what they are thankful for in advance of the big Thanksgiving feast. It also gives a chance to discuss the origins of the holiday (our list includes some historically accurate Thanksgiving books), and to learn about the different ways that families celebrate the day.
While there are countless cute kids' books about turkeys, we focused our Thanksgiving book list on stories that will help children understand the season of giving gratitude. Whether you're looking for a board book, picture book, or a book for an elementary-aged reader, we've got you covered!
More Thanksgiving-Themed Books for Kids
Our book list above features books that focus on gratitude, history, and traditions. However, there are many other books worth considering if you just want a fun holiday read.
More Books About Thanksgiving for Preschoolers
More Early Elementary Thanksgiving Books
More Thanksgiving Themed Chapter Books
Now that you have plenty of kid's books about Thanksgiving, head over to pick out a book for yourself from our list of the best Thanksgiving books for adults!

Happy Thanksgiving and happy reading!