With today's busy lives and schedules, it's no wonder that Thanksgiving doesn't feel quite the same as Thanksgiving celebrations gone by. This is why we try really hard to make sure some of the traditional activities make their way into our celebrations. One of these activities includes reading certain books during the holidays.
Do you have a list of books that you read to your kids (or they read to themselves) for the holiday?
While there are countless books out there for kids, we focused on books that help children understand the season of giving thanks.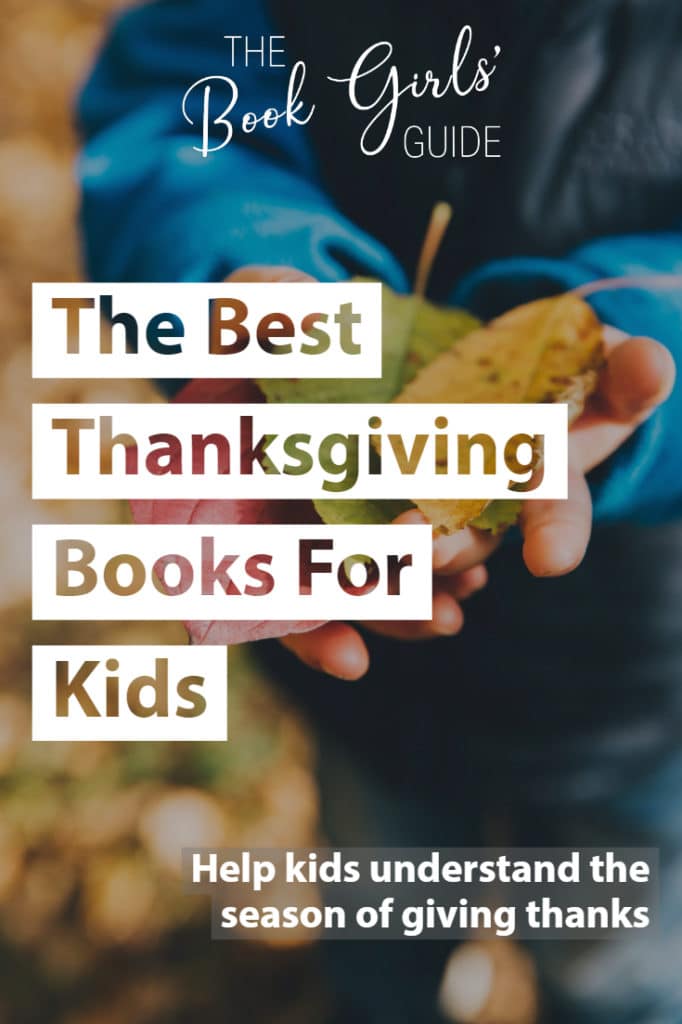 As an Amazon Associate and member of other affiliate programs, we may earn a referral fee from qualifying purchases.
Board books are great for little ones and this Llama Llama book helps children learn to recognize the details and the blessings in their lives. It also helps them to learn to be thankful for these things. Plus, the rhyming makes this book fun for both parents and kids to read!
Best for toddlers and preschoolers
We all can use a little reminder about the true meaning of Thanksgiving. Thanksgiving is about giving thanks! It is in the name after all. The illustrations and simple text in this book is perfect for kids!
Best for toddlers and preschool
Okay, this isn't actually a Thanksgiving book, however, it is a lovely book about a family shopping, cooking, and eating a big dinner together. This book focuses on the family working together and counting ingredients.
Best for toddlers and preschool
The charming illustrations and rhymes bring to life this heartwarming story about friendship and the value of each member of the community. Young children will enjoy participating in the giving of thanks as it repeats throughout the book.
Best for preschooler and early elementary
The Thankful Book is another wonderful book to help kids practice thankfulness and appreciating the little things in our lives. Our favorite thing about this book is that, because it isn't specific to Thanksgiving, it is great for kids to read year round.
Best for preschool and early elementary
Thanksgiving has been going strong for hundreds of years! Help your children to understand the history of Thanksgiving from the Native Americans.
Best for preschool and early elementary
Not everyone eats turkey on Thanksgiving. This book helps kids understand that there is no right way to celebrate Thanksgiving.
Best for preschool and early elementary
This book is a bit of a throwback that some parents may remember reading as kids, but it's messages of not judging others by their appearance and practicing forgiveness are timeless and perfect for this time of year. As an added bonus, you'll find the cranberry bread recipe "hidden" in the book.
Best for preschool and early elementary
Do you the story of the Macy's Thanksgiving Day Parade balloons? You will after you and the kids read this beautifully illustrated book. If you spend time watching the parade with your family on Thanksgiving, this is a great chance to learn all about it.
Best for early elementary
Set at the turn of the 20th century, and told in rhythmic verse with beautiful illustrations, this books celebrates a traditional Thanksgiving.
Best for early elementary
A collection of poems written all about gratitude and thankfulness fills this book. It's a great reminder for us all.
Best for all elementary grades
This is book #27 in the Magic Treehouse Series, and while we recommend you read them ALL, they can easily be enjoyed out of order. Travel with siblings Jack and Annie back to the first Thanksgiving for an in-depth and exciting look at what life was really like for early settlers.
Best for grades 1-4
For kids who want to learn even more, we suggest the non-fiction companion Thanksgiving on Thursday, the Magic Treehouse Fact Tracker all about Pilgrims.
In order to learn the true history of Thanksgiving, we need to learn the true history of the Native American people that inhabited New England in the 1600s. This book is a true story look at the culture and history of the Wampanoag people who the pilgrims likely encountered.
Best for grades 3-5
We love the "What Was/Who Was/Where Is" series of books because they provide kids with a wonderful introduction to non-fiction topics with just the right balance of illustrations, stories, and facts. In this book about the first Thanksgiving, the history of the feast really comes to life.
Best for grades 3-7