Both of us Book Girls have been Kindle Unlimited subscribers for several years now, and one of our favorite parts of the membership is the great selection of romance books. We read a wide variety of genres each month, but and there's nothing better than a good rom com between heavier books.
When it comes to reading romance, we especially enjoy seasonal books. With that in mind, we compiled a list of some of the best, highly rated Kindle Unlimited romance books for fall.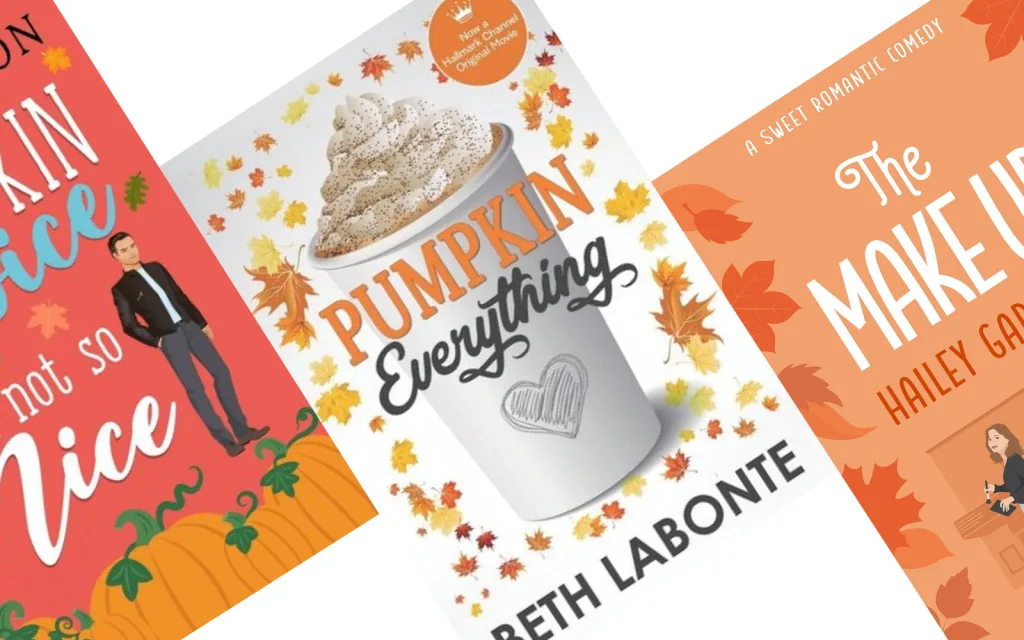 If you're not yet a member but you've been considering joining Kindle Unlimited, we have a helpful post that breaks down all the pros and cons.
Highly Rated Fall Romance Books on Kindle Unlimited
As an Amazon Associate and member of other affiliate programs, we may earn a referral fee from qualifying purchases.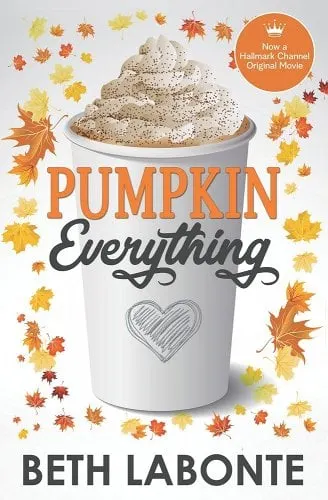 Pumpkin Everything
Publication Date:
09/01/2018
Book Girls' Readers Rate This Book
96%
Would Recommend to a Friend
Book Summary
Amy Fox is a horror novelist with a major case of writer's block. She's heartbroken after recently calling off her fall wedding.
When she receives a call that her grandfather broke his wrist driving through a Dunkin Donuts (literally right through the front of the store), she has to return to her hometown of Autumnboro, New Hampshire, to care for him. But returning home runs the risk of bumping into Kit Parker – her childhood best friend and first love.
The Book Girls Say…
This book is light and sugary sweet, but it will transport you to small-town New Hampshire. If you're looking for a quick and cute romance, this book fits the bill. True to a Hallmark-style romance, this book is a clean read. In fact, this book was adapted into a Hallmark movie in the fall of 2022, although the plot of the movie bears little resemblance to the book.
If you enjoy Pumpkin Everything, you can continue to enjoy the New England autumn via the sequel, Maple Sugar Crush.
Kindle Unlimited as of:
08/22/2023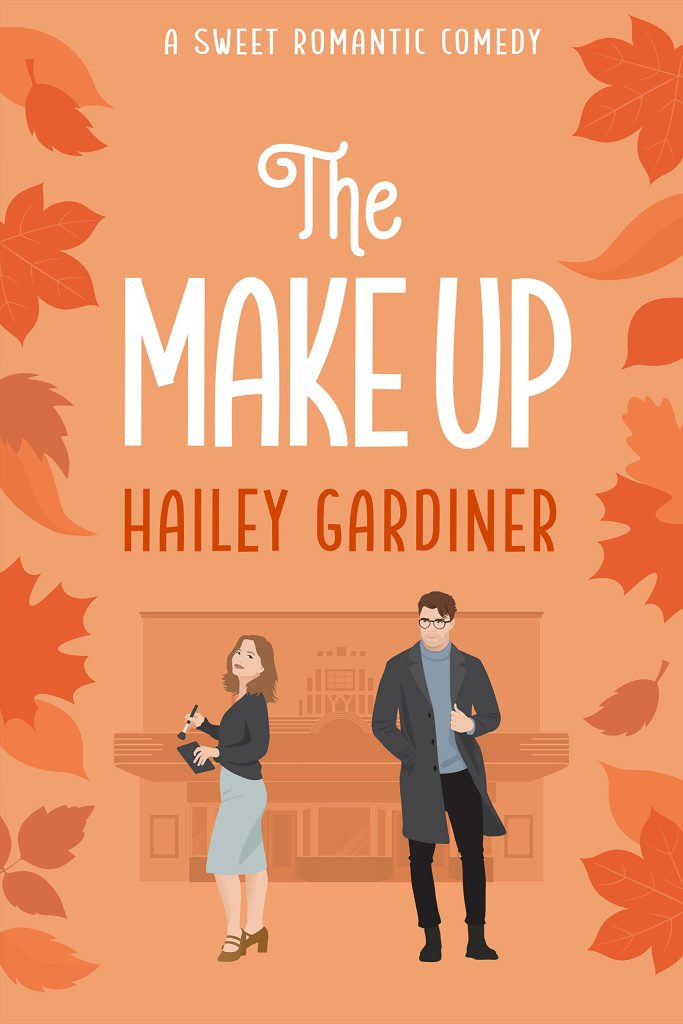 The Make Up
Publication Date:
09/09/2022
Book Summary
Chloe and Hunter have been friends since high school. When he invites her to co-star alongside him as the lead love interest in a country music video that he's directing, she knows it will be an acting challenge.
She'll have to act like she's in love with Hunter without giving away the fact that she actually is. This is made all the harder when the full force of his charm is being directed at her.
The Book Girls Say…
This laugh-out-loud rom com is a clean read with sizzling chemistry, but nothing more than kissing on page. You'll see Chloe and Hunter's relationship both in the past and the present in alternating chapters. The present-day timeline has the perfect cozy, fall vibes.
While it's listed as the second book in the Falling for Franklin series, the author says that the books read as standalones and can be enjoyed in any order.
Kindle Unlimited as of:
08/23/2023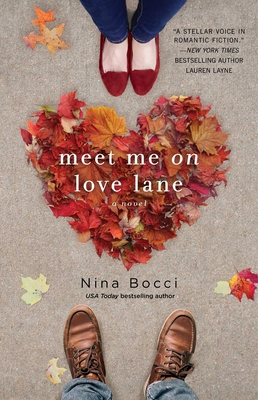 Meet Me on Love Lane
Publication Date:
12/10/2019
Book Summary
Charlotte has not only been fired from her NYC job, she's been blacklisted in her field by her former boss. Begrudgingly, she returns home to Hope Lake, PA to regroup. She's pleasantly surprised by how the town has changed in the last twenty years. While Charlotte thought she was on a temporary visit, she unexpectedly reconnected with her childhood friends and her grandmother. She even managed to score her dream job at a floral shop.

Things get complicated again when she finds herself torn not only between New York City and Hope Lake, but between two men. One is the beloved high school English teacher, while the other is the charming town doctor. Are either of them the man she will spend the rest of her life with?
The Book Girls Say…
Readers say this cute novel is a blend of humor and heart and is perfect for fans of Hallmark rom coms. While it's the second book in a series, each reads as a standalone.
Kindle Unlimited as of:
08/24/2023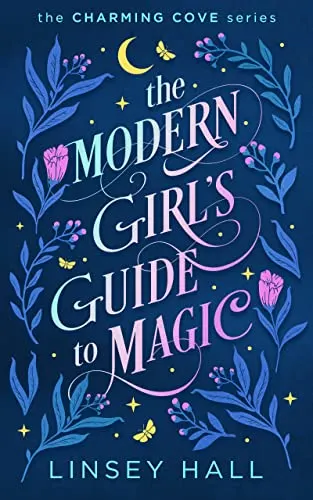 The Modern Girl's Guide to Magic
Publication Date:
06/01/2023
Setting:
A magical village in England
Book Summary
Aria comes from a family of witches, but her magic always manages to blow up in her face. That's why she left the magical village of Charming Cove to work a regular job in London. But her wonky magic still seems to get in her way.
After losing her job, her grandmother insists that she compete in a competition to win the biggest magical fortune in England, the Garden of Enchantment. Aria wants nothing to do with the competition, especially when she learns that her nemesis, Callan, is also a competitor. But when she learns that winning is the only way to save her grandmother's potion shop, she finally gives in.
The Book Girls Say…
This magical enemies to lovers romantic comedy is perfect for the fall season. The sequel, How to Fake-Date a Vampire has a publication date of August 31, 2023.
Kindle Unlimited as of:
08/22/2023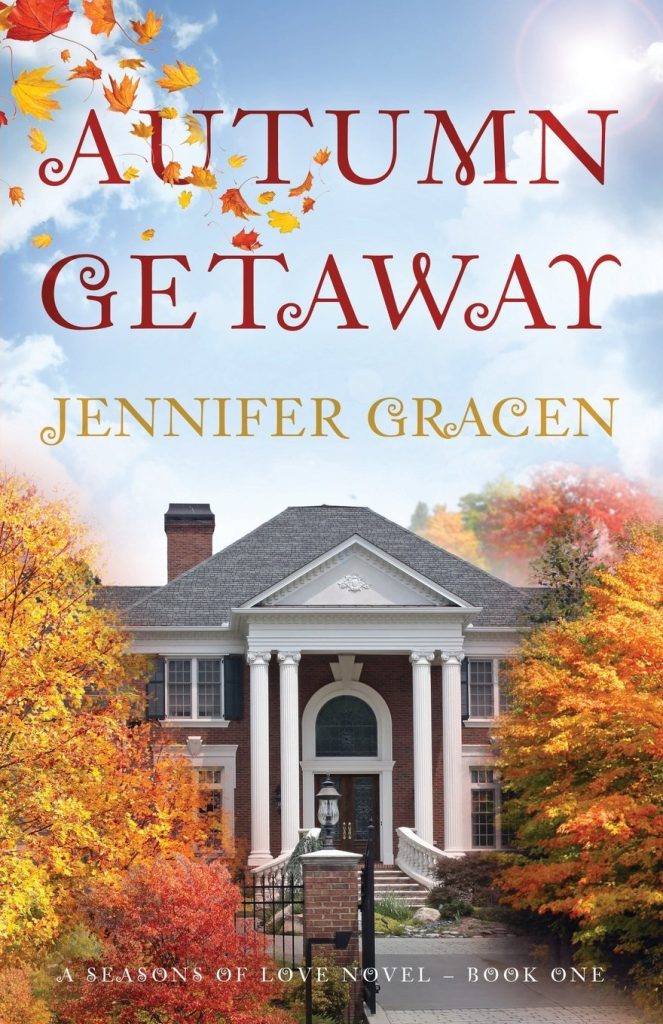 Autumn Getaway
Publication Date:
03/27/2014
Book Summary
Lydia is recently divorced and looking forward to attending her college roommate's wedding. It will be a much-needed fall getaway with old friends to a beautiful manor in Connecticut. She never expects to meet a man, but she can't help feeling an instant connection with Sam, a friend of the groom.
Lydia isn't sure she's ready for a new relationship so soon, but her friends encourage her to give Sam a chance. When the weekend comes to an end, and they each head their separate ways – him to Chicago and her to NY – will the spark survive the distance?
The Book Girls Say…
This is not a stereotypical "insta-love" story. It's a refreshing slow burn where the characters like each other enough that they want to get to know each other more.
We tend to like heavier novels in the fall, but sometimes you just need a soft and cozy book with fall vibes between the more intense, emotional reads. Reviewers say that reading this book "is like being wrapped in your favorite blanket with a warm cup of coffee."
This title is the first in a series of four, each set in a different season.
Kindle Unlimited as of:
08/22/2023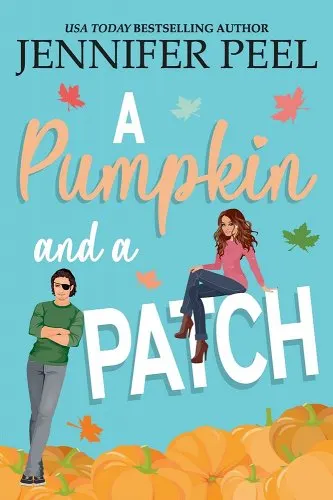 A Pumpkin and a Patch
Publication Date:
09/09/2022
Book Summary
Josie has written many cute children's stories set on her family's pumpkin farm. But unfortunately, the only story anyone seems to remember is the one she wishes they would forget. As a teenager, she penned a fantasy romance in which she cast herself opposite an older guy at school that she had a crush on. To this day, she is known around town as the "Reece the Rogue Pirate" girl.
The real-life Reece grew up to be a lawyer, and he's now representing Josie's ex-fiance in a legal battle over the engagement ring. To complicate matters even further, Reece also has an adorable daughter, and Josie is her teacher.
The Book Girls Say…
Readers describe this book as adorable and charming, with likable characters and major fall vibes.
This is a clean, closed-door romance perfect for fans of Hallmark movies and the single dad trope.
Kindle Unlimited as of:
08/23/2023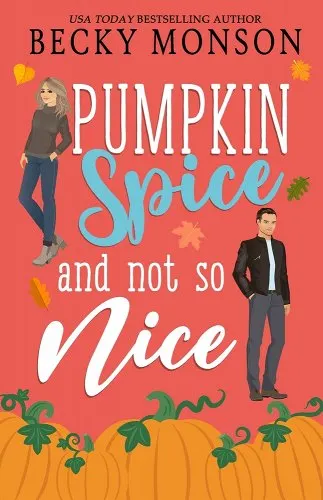 Pumpkin Spice and Not So Nice
Publication Date:
09/08/2022
Book Summary
Jenna's toxic trait is that she's constantly attracted to the wrong men – ones who are totally emotionally unavailable. She wants to change them, and she's objectively good at it. She can turn any dysfunctional man into Prince Charming, but unfortunately, they all go on to marry the next woman they meet instead of Jenna.
When she finds a fifty-dollar bill with a handwritten note on it that was accidentally donated to her family's pumpkin patch, it turns out that the mystery man it belongs to is extremely attractive. But it should come as no surprise to Jenna that he's also emotionally unavailable. She knows that this time she should just walk away, but when sparks fly, she tries to convince herself that this time will be different.
The Book Girls Say…
This is a companion book to A Pumpkin and a Patch. Though written by two different authors, the main characters in each book are fictional cousins, and the stories surround the same small town pumpkin patch. Though each book reads as a standalone, if you do read both, you'll enjoy the overlapping characters in the town.
This is a slow-burn romance, that is far more sweet than spicy, and is perfect for fans of small-town romances and the grumpy/sunshine trope. Just be sure to read the tips for dating emotionally unavailable men as humor and not as actual life advice.
Kindle Unlimited as of:
08/23/2023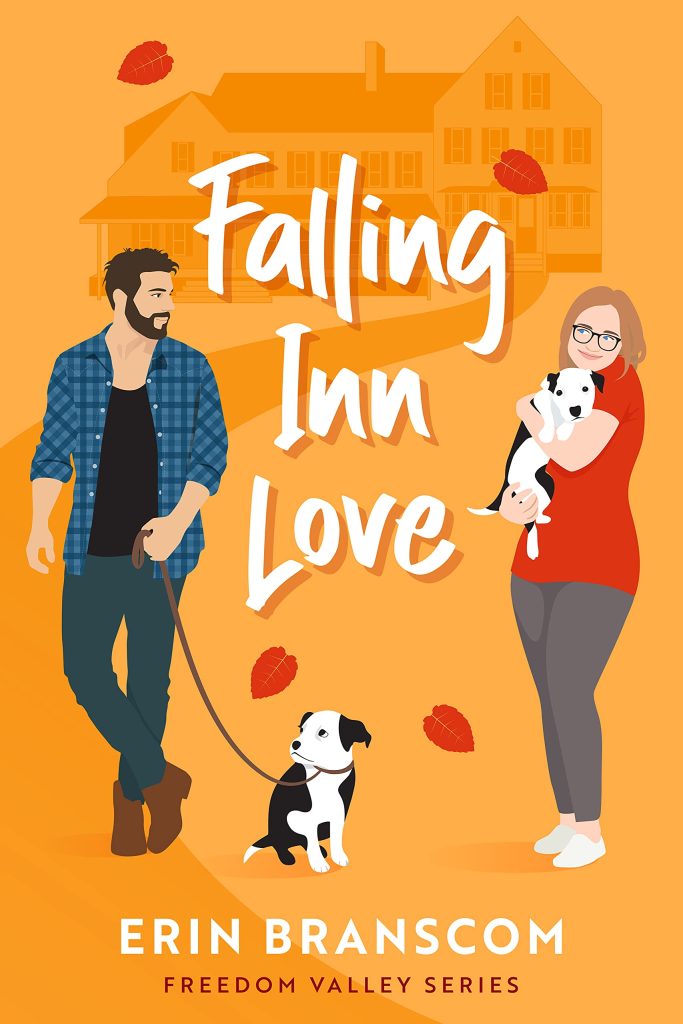 Falling Inn Love
Publication Date:
09/09/2022
Book Summary
After tragically losing her family, Beth has been struggling to find her way. As a romance author, her writing is the only place she can find a bit of peace.
When she winds up stranded on the side of the road in Freedom Valley, New Hampshire, a local innkeeper comes to her rescue. And he is a very attractive, green-eyed, bearded, flannel-wearing innkeeper, no less.
Evan is a former Marine struggling to keep his family's inn afloat after the sudden loss of his family. Beth agrees to help him run the inn for a short time, in exchange for room and board. Evan hopes she'll stay longer.
The more Evan tries to get her to let her guard down, the more walls she builds up around her. But he's willing to use any trick in the book to make her want to stay – including the adorable puppies he rescues from the side of the road.
The Book Girls Say…
This book reads like a fall Hallmark movie, and the cast of supporting characters in the small town gives Stars Hallow vibes (if you know, you know). It's a cozy and sweet rom com, but it doesn't shy away from the hard issues.
While it's the first in a series, the book reads as a complete standalone. However, if you choose to keep reading after this first book, the characters and families in the other books are interconnected.
Kindle Unlimited as of:
08/23/2023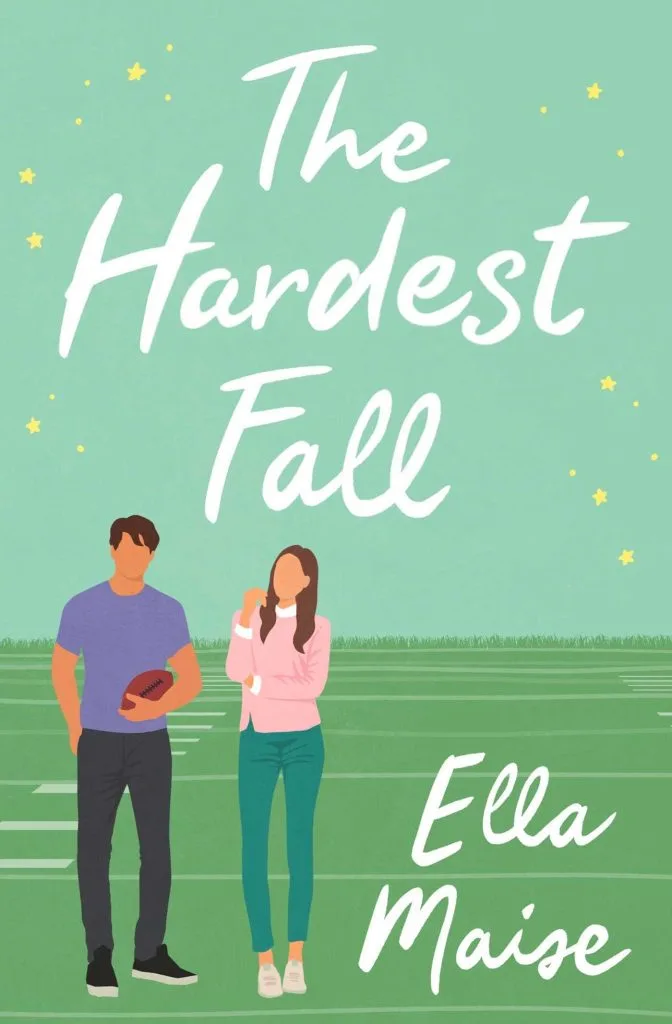 The Hardest Fall
Publication Date:
04/16/2018
Book Summary
If college football is your preferred fall sport, you might enjoy this slow-burn romance about Dylan, a star wide receiver expected to be drafted into the NFL. He meets quirky classmate Zoe during an embarrassing encounter and then runs into her again and again. Prepare to experience second-hand embarrassment for Zoe!
The Book Girls Say…
The story unfolds from the alternating points of view of Dylan and Zoe. Through the book, you'll see them turn from strangers to accidental roommates, from friends to best friends, and from best friends to much more.
Kindle Unlimited as of:
08/23/2023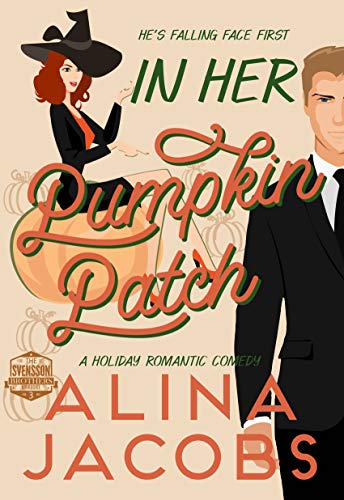 In Her Pumpkin Patch
Publication Date:
09/24/2019
Book Summary
Cheerful Penny loves pumpkin spice and everything else about fall too, with Halloween being her absolute favorite. Her hometown of Harrogate is the original Halloween town. She should be thrilled to be returning home, but she can't get over the sense of failure that she's only coming back because her journalism career in Manhattan didn't work out.

Billionaire Garrett despises pumpkins, Halloween, and the overwhelming sense of dread as the cold and damp move in. When his new chauffeur arrives for her first day, she's driving a hearse with Halloween carols booming.
The Book Girls Say…
This grumpy-meets-sunshine billionaire romance is perfect for those looking for an EXTRA steamy Halloween rom com this fall. Some reviewers think this novel was a bit long and would have been better in a novella length, so don't pick it up if you're looking for a speedy read.
Kindle Unlimited as of:
08/24/2023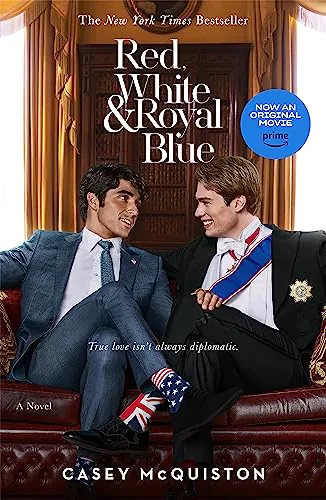 Red, White, and Royal Blue
Publication Date:
05/14/2019
Setting:
London & Washington, DC
Book Summary
Alex is the early 20-something son of the first female US President, and Prince Henry is the 2nd in line to the British Throne. Alex considers Henry his nemesis, and the two get into an embarrassing scuffle during a royal wedding.
In order to calm the press and convince them the sons of the US and England aren't foes, Alex and Henry agree to make public appearances as friends over the course of several months. After spending more time together, and exchanging many amusing text messages, Alex realizes there is much more to Henry than he assumed.
The Book Girls Say…
While this book starts on New Year's Eve, Alex's mother's reelection campaign is prominently featured in the book and highlights an important aspect of fall culture in the US.

After reading, cozy up with your pumpkin spice latte and check out the highly-rated movie adaptation by the same name!
Kindle Unlimited as of:
08/23/2023
More Book Lists Featuring Kindle Unlimited Titles