Sharing is caring!
Are you looking for the best audiobooks for family road trips? We put together a list of the best audiobooks for the whole family – from young kids to tweens. We've kept the grown-ups in mind, too! The recommended audiobooks all have engaging stories and excellent narrators that we know you'll enjoy as much as the kids!
If you're traveling with teens or a group of adults, we recommend switching to our list of the best audiobooks for road trips that's geared toward older audiences!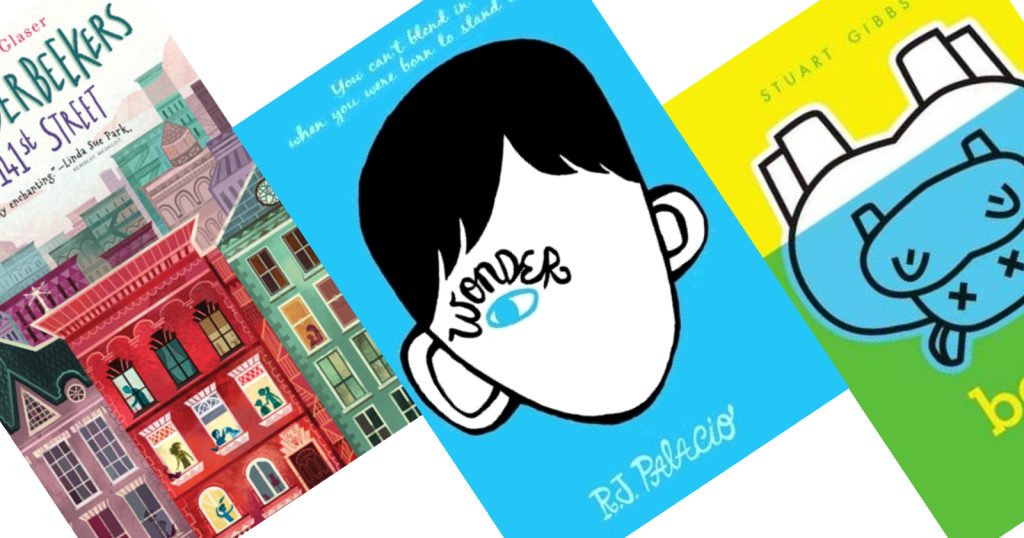 Tips for Picking the Best Audiobook for Your Family Road Trip
In order to help you pick out a great book to listen to on the road, we've organized our list of the best family audiobooks with those appropriate for the youngest listeners at the top, followed by books perfect for older kids and tweens.
Of course, we know that some kids are more sensitive or more easily frightened than others. And we know that each family has its own comfort level regarding subject matter. In addition to providing a brief synopsis for each book, we've also called out things we think will help you make a good choice when selecting the best audio books for your family road trip.
Once you've narrowed down our list to the titles you think your family would most enjoy, Common Sense Media is a great resource to help you further vet your choices. You can search three titles a month for free on Common Sense Media. The results will provide specific details regarding language, violence, positive role models, and more. Many of the books on our list have been adapted into movies, so when searching for a title on Common Sense Media, be sure to choose the book format for the most accurate information.
To help you select the perfect length book for your drive, we've listed the recorded length under the narrator. The times are accurate if the book is played at 1x speed. However, when starting each book, we recommend testing different listening speeds to find the right balance for everyone. Often, books sound more natural when played at 1.25 speed, which reduces listening time. Or, if anyone in the car has trouble processing audio, it might help to slow down the narration at first.
Downloading Audiobooks For Your Family Road Trip
If you're new to audiobooks, there are lots of ways to listen. We've written about the pros and cons of an Amazon Audible subscription and answered lots of audiobook FAQs here. Libraries are also an excellent resource for free audiobooks. If you're not familiar with downloading audiobooks from the library, the librarian at your local branch can walk you through it!
As an Amazon Associate and member of other affiliate programs, we may earn a referral fee from qualifying purchases.
Best Audiobooks for Family Road Trips
Even More Audiobook Recommendations
We hope you enjoyed our list of the best audio books for family road trips! Want more audiobook recommendations for adult listeners? Check out these resources:
Best Audiobooks for Road Trips – Including titles that are great for couples and families with older teens.
Best Kindle Unlimited Audiobooks – These audiobooks are all available free with a Kindle Unlimited membership. Wondering if Kindle Unlimited is worth it? We explain how it works and review the pros and cons in this post.
Best Audiobook Memoirs – Most of these are read/narrated by the author. This personal touch makes them even more enjoyable to listen to than to read on paper.