Have you ever wondered, "Is Audible worth it?" In this post, we'll break down the pros and cons of the two Audible subscription options as of 2023. Then we'll help you decide if Audible's audiobook subscription service is right for you based on your reading habits.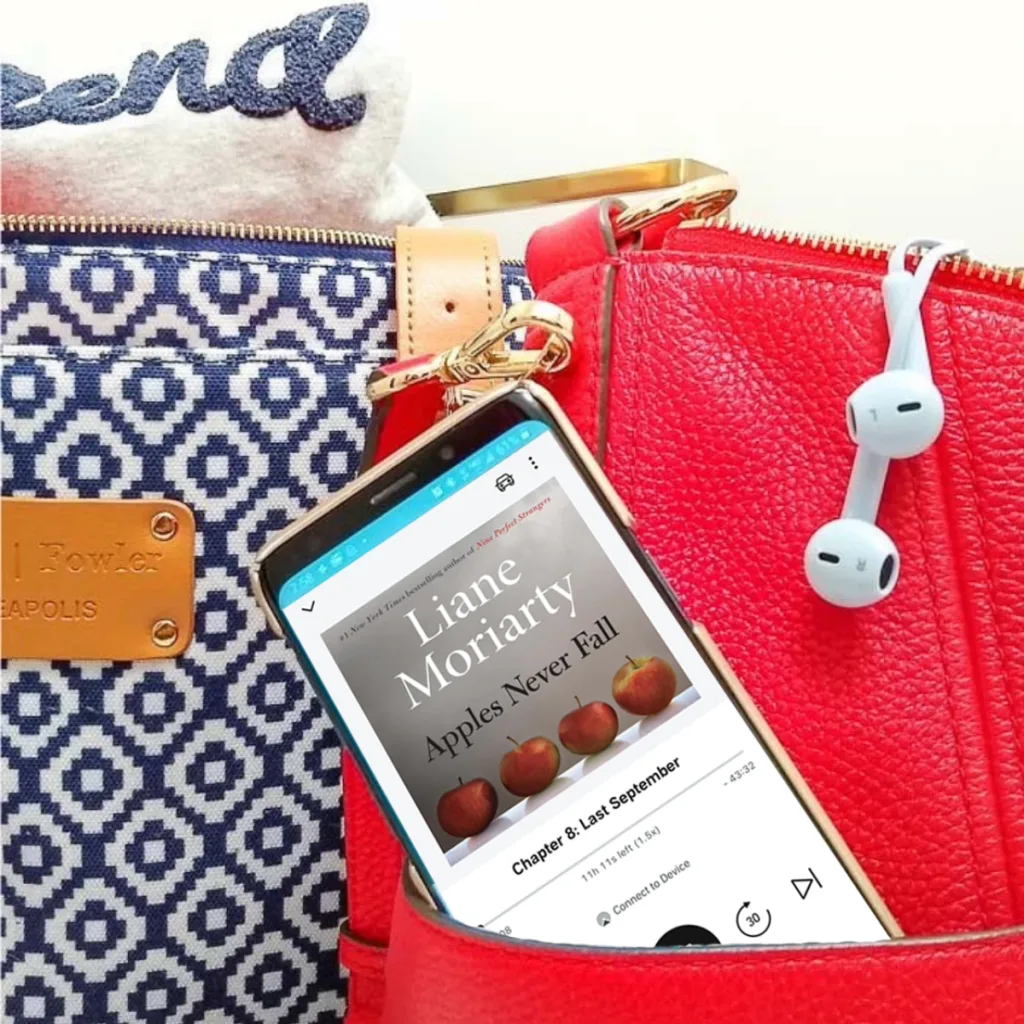 Book Girl Angela discovered audiobooks 11 years ago, right after her first son was born. She was looking for a way to keep up with her book club, and loved the ability to listen during late-night feedings without risking dropping a book on her sweet baby's head (moms, you get it!).
She joined Audible and only years later discovered that she could also listen to audiobooks through her local library. Recently she sat down to analyze whether she should renew her Audible membership. Of course, what you really want to know is whether Audible is worth the money FOR YOU! After we outline the basics, we'll help you answer that question.
How Does Audible Work?
In this post, our focus is helping you decide if the cost of an Audible membership is worth it depending on your reading habits. But of course, we realize that you may have other, more specific, questions about how Audible works. We have a detailed post that provides answer to all of the most frequenlty asked questions, ranging from how to purchase and download books to how to get the most benefit out of your membership. Read that full post here: How Does Audible Work: Everything You Need to Know.
Is Audible Worth It? Our Audible Review
Now that you know what an Audible membership costs, the question remains, is Audible worth it? The answer, of course, is that it depends.
Angela listens to 6 to 8 audiobooks each month. While she can find most of the titles she wants from her library, there are some titles it doesn't have. There are also times when the library hold list is much longer than she wants to wait. For these reasons, Audible Premium Plus – with one monthly credit for any title she wants – is a perfect fit for her as a supplement to her local libraries.
For most people, if you're going we think that – if you're going to sign up for Audible at all – the Premium Plus annual membership makes the most sense because you aren't limited to borrowing the titles in the free Plus Catalog. While there are some great Plus titles available, we tend to view those titles as more of an added bonus. You can opt to pay monthly, but you'll save even more by choosing the annual option.
More Importantly, is Audible Worth it For YOU?
Now that we've given you our opinion that Audible Premium Plus is the better of the two plan options, the question remains – is the cost worth it for you?
We've come up with some questions about your reading habits and preferences to help you decide if Audible Premium Plus makes sense for you. If you answer yes to any of these questions, then we think that an Audible Premium Plus membership might be worth it for you.
Do you like to read new releases and popular titles?
If you like to read popular titles as soon as they are published, then Audible Premium Plus is a good fit for you. We are huge advocates of borrowing audiobooks from our local libraries. However, when it comes to new releases, the waitlist can often be many months long. Angela uses the library as much as possible, but reserves her Audible credits for new releases or other specific audiobook titles that she doesn't want to wait on.
Do you belong to a book club?
If you belong to a book club, then you typically need a specific book by a specific deadline. Oftentimes, book club selections are popular titles with long library waitlists. Audible Premium Plus allows you to use your monthly credits to get your book club titles timely.
Does it usually take you a while to listen to audiobooks? Or do you like to listen to books more than once?
Angela's library allows her to check our audiobooks for 21 days. Sadly, Melissa's library only loans audiobook downloads for 7 days. Life is busy, and that time flies by very quickly. If you don't like feeling pressured to listen to a book on a deadline, Audible takes the stress away.
Books borrowed from the Audible Plus catalog are yours to keep as long as your Audible membership is active. The titles purchased with your monthly Audible Premium Plus credits, on the other hand, are yours to keep forever.
Even if you cancel your Audible membership, the titles you've purchased will remain in your Audible app. This allows you to listen to them at your own pace and listen again in the future. You can also share them with others in your family using Family Library Sharing (more on that in this post).
Are you participating in any of our reading challenges?
If you are participating in any of the reading challenges that we host, then you know that we work hard to include a wide variety of titles on our recommended reading lists. We try to ensure that at least a portion of the books on our lists are available via public libraries. However, some titles on our lists can be hard to find at libraries because they are older or lesser-known. Our lists also include some new releases, which as we noted above, can often be hard to obtain from the library without a long wait.
We know it's frustrating when titles catch your eye, only to discover that they aren't available at your library. That's where Audible Premium Plus credits can help fill the gaps! Of course, there may be obscure titles that aren't recorded in audiobook format. However, if an audio recording of a book exists, it's pretty much guaranteed that you'll find it via Audible.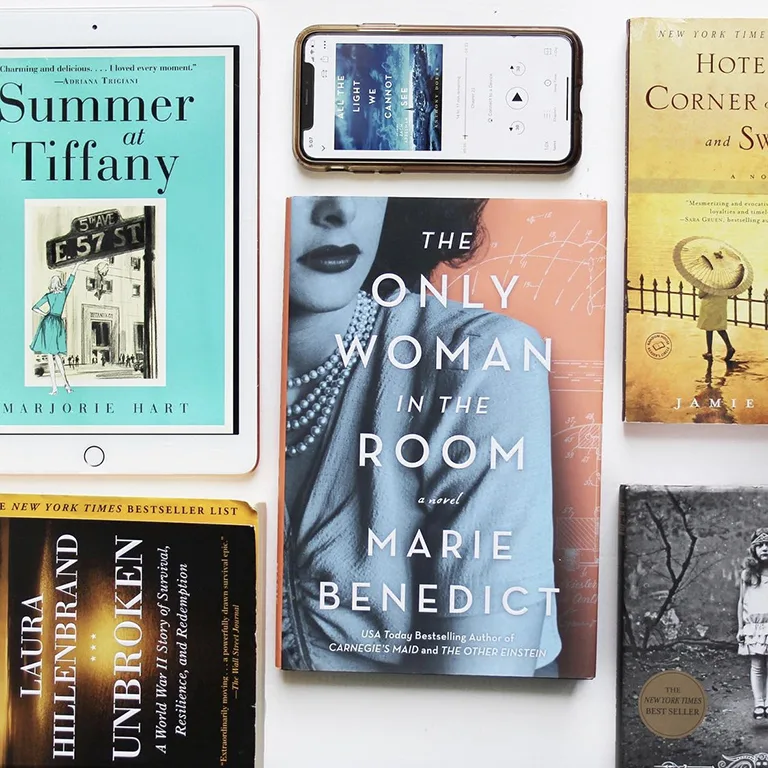 Answers to All Your Audible FAQs
In our post titled "How Does Audible Work?" we answer all of the following questions:
Are There Free Books on Audible?
How Do I Purchase Audible Books?
How Do I Get More Books Without Paying Full Price?
Can You Share Audible Books?
Can I Return an Audible Book?
Can You Read Along With Audible?
Is Audible Free with Prime?
How to Play Audible on Alexa? Common Alexa Audible Commands
Can I Listen to Audible Offline?
Do I Get to Keep My Audiobooks If I Cancel My Audible Membership?
Audible is Owned By Amazon
Keep in mind that Audibleis owned by Amazon. Depending on your views, this can be a pro or a con. We love supporting our local bookstores when purchasing paper books, and there are other audiobook platforms available that benefit independent bookstores. On the other hand, Audible's connection to Amazon guarantees a virtually unlimited selection of audiobooks, including a fairly extensive collection of Audible Originals (audiobooks produced by Audible that are not available anywhere else). If you don't have an Amazon account, you'll need to sign up for one in order to use Audible.
Other Options to Consider
We hope going through this post helps you decide if Audible is the right fit! We're working on another post that weighs the pros and cons of other audibook platform options.
In the meantime, if you also love ebooks, be sure to read our post analyzing whether Kindle Unlimited is worth it. And if you read hardback books, be sure to visit our post on how Book of the Month works!