Melissa just hit another anniversary with the BOTM (Book of the Month Club), so it felt like the perfect time to write a review. We've analyzed the pros and cons of this popular book subscription box to answe the question, "Is book of the month worth it?". Melissa pays for her annual subscription out of pocket and this Book of the Month review is NOT sponsored.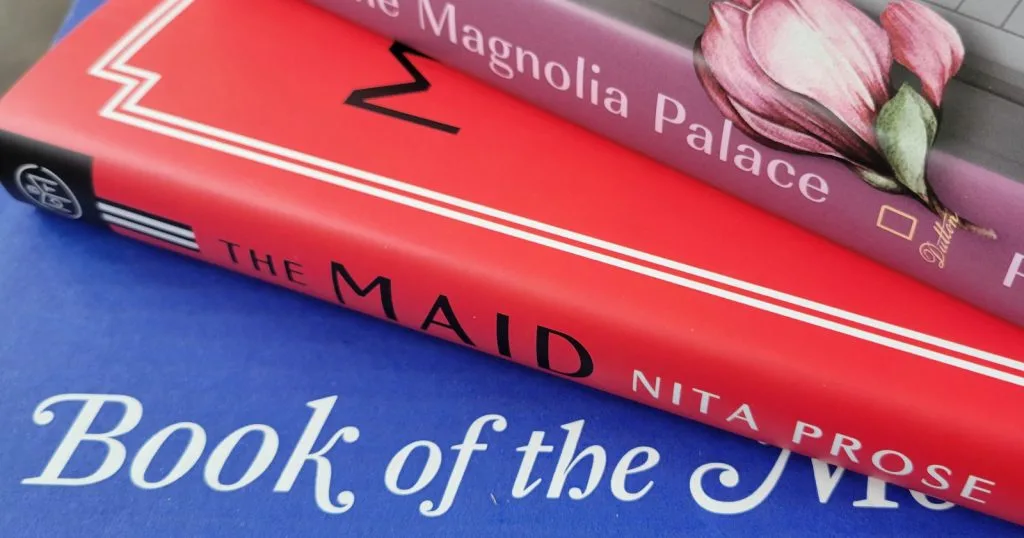 So how does Book of the Month work? Below, we've answered each of the common questions that we see asked to help you decide if it's right for you.
How Much Does Book of the Month Cost?
Each month, your payment method will be automatically charged $15.99 plus applicable local taxes in exchange for 1 book credit. The price includes shipping, so you don't have to worry about any hidden costs.
The post has been updated with 2023 pricing.
How Many Books Will I Get?
For the auto-billed $15.99 credit, you'll get to choose one brand new release book each month. There are 5 options each month, and they always span a variety of interests from rom-com and literary fiction to thrillers and memoirs.

Optionally, you can select up to two additional books each month for $9.99 each. The add-on books can be extra picks from the current month or you can choose from hundreds of books from prior months, which is an amazing way to build your home library of hardbacks at a low price.

If you choose to add on the maximum of two books, you'll be paying a total of $34.97 + tax for three hardcover books.

NOTE: To add on additional books, once you've selected your BOTM pick, click on All Books at the top menu before checking out. You can browse the options and then click Add to Box.
Are BOTM Books Good?
This is subjective of course, but many of the highly-rated books from the past several years have come from Book of the Month. Here's a screenshot showing their Book of the Year finalist from the last three years. Each of these books have been part of the monthly selections, and we think you'll recognize quite a few.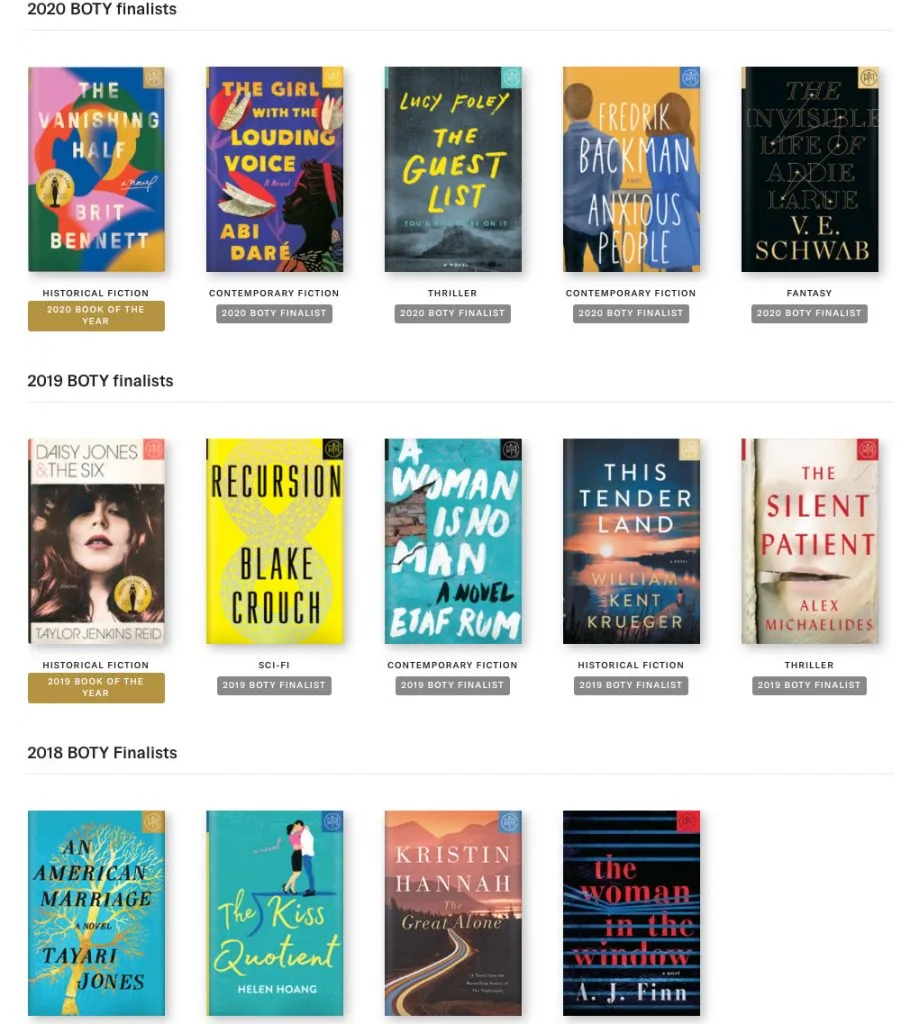 What If I Don't Want Any of the 5 Monthly Selections?
Thankfully, BOTM lets you skip months and save your credit for the next month. So, if you skip June, in July you can choose 2 books instead of one without any additional charges.

That said, because the books are so well-curated, it's a great way to expand your normal reading into new genres. Sometimes you won't initially be drawn to any of the choices, but end up with gems if you take a risk.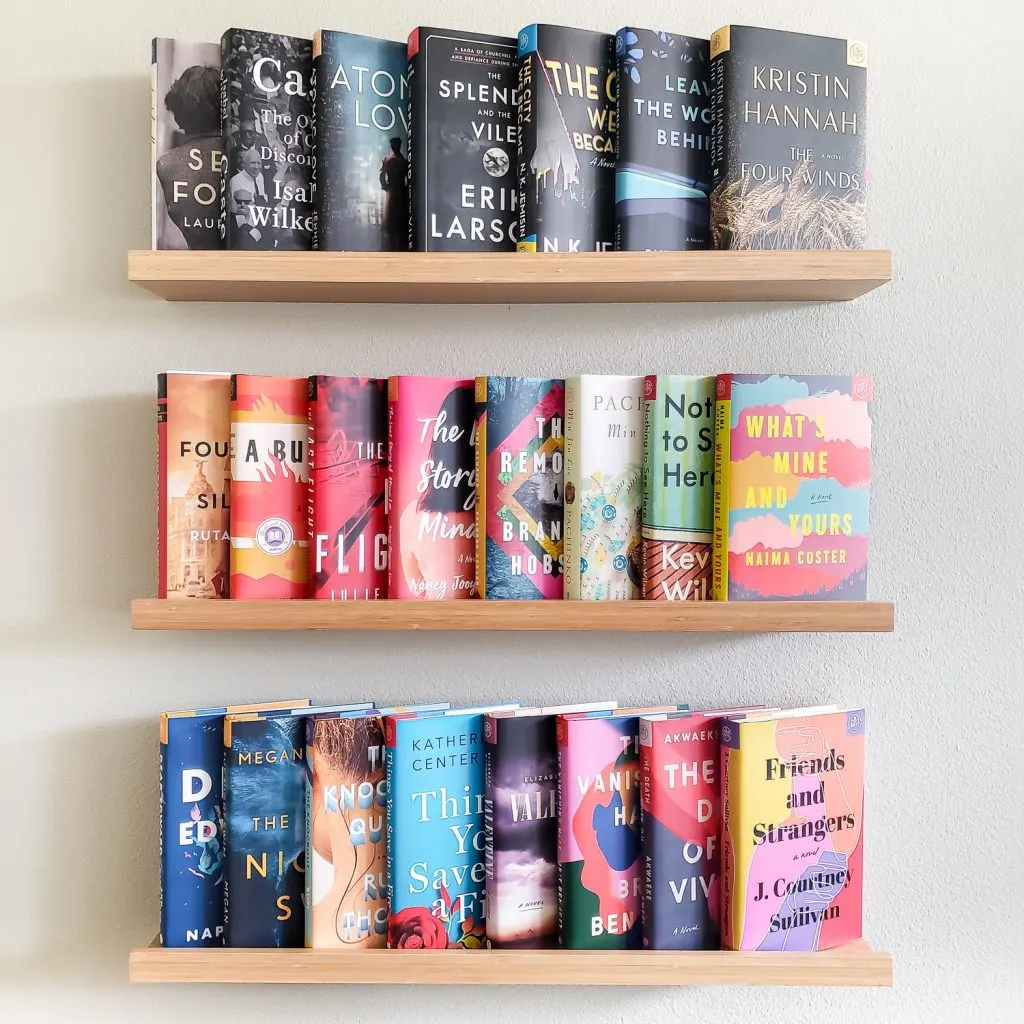 So many of these books on Melissa's shelves wouldn't have found their way into her home without BOTM, and she's really grateful that they've expanded her reading horizons!
When Does Book of the Month Release New Books?
By the first of each month, you'll be able to log in and make your selections.
You'll get an email notification to let you know the choices are available, but if you want to get a jump start, you can mark your calendar for the first and you can often finalize your order before the email has arrived.
Are There Any Other Benefits to This Book Box?
Yes! Once you reach your first anniversary, you become a BOTM BFF (Best Friend Forever). They'll send you a tote bag to celebrate, but the real benefit comes in free books!

After your first anniversary, you'll get one free add-on book credit in your birthday month. PLUS, you'll get to choose one of their 5 Book of the Year finalist for free at the end of the year when they announce the contenders.

When you factor in the 2 free books your second year and beyond, it makes each month's Book of the Month subscription cost equivalent to $12.85/book instead of $15.99/book.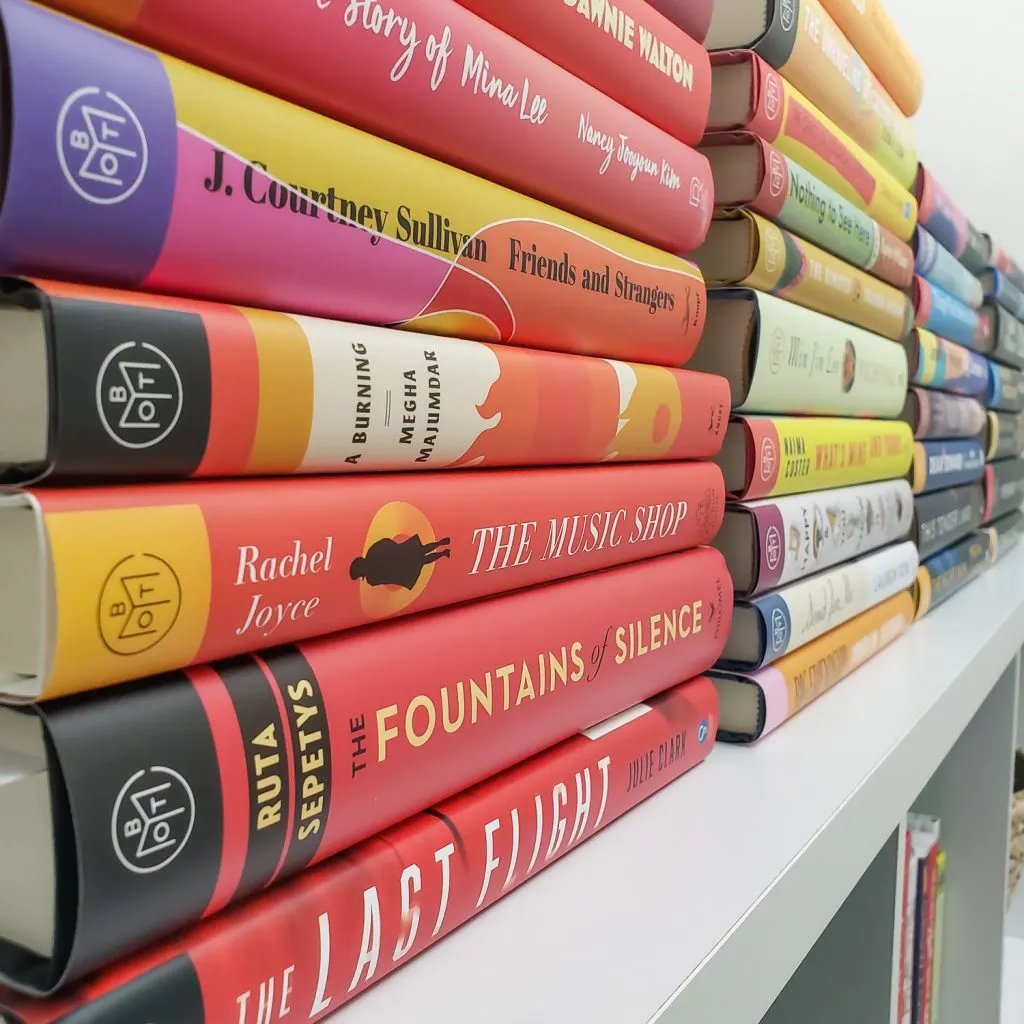 Are BOTM Books Good Quality?
Melissa occasionally sees people say that the BOTM books feel cheap, and she's confused each time because that has never been her experience. Her husband has read quite a few of them as well, so she asked him and he said he always thought they were nice, too. The printing and binding is the same as other books they've purchased in stores recently.

Since one complaint has been that the paper is thin, Melissa found a BOTM book and non-BOTM book with a similar page count. The BOTM book was actually a tad thicker despite having slightly fewer pages.

For another check, she opened both books to a new chapter page to check how much the backside of each page was visible. They were very similar.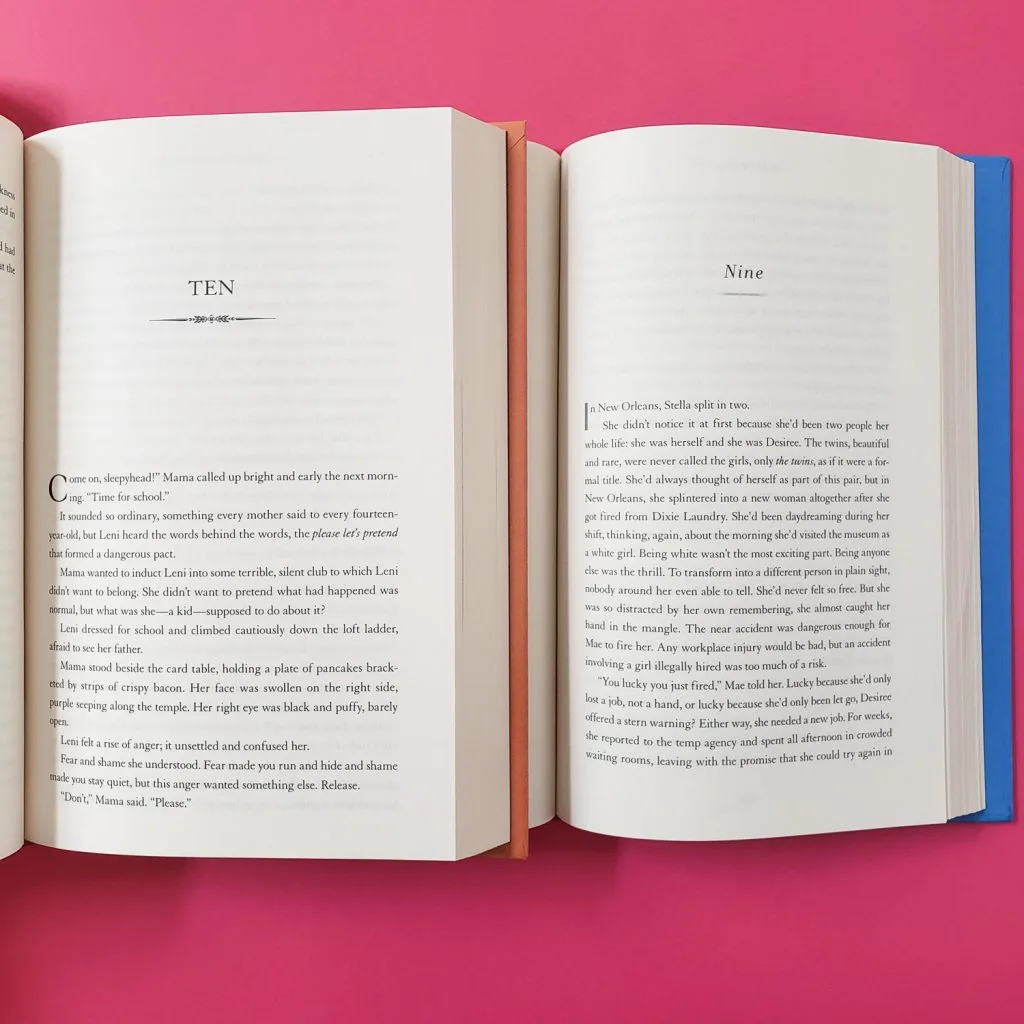 The last test was a close up of the paper. It's definitely not perfectly smooth paper, but neither is the paper in most other books on our shelves.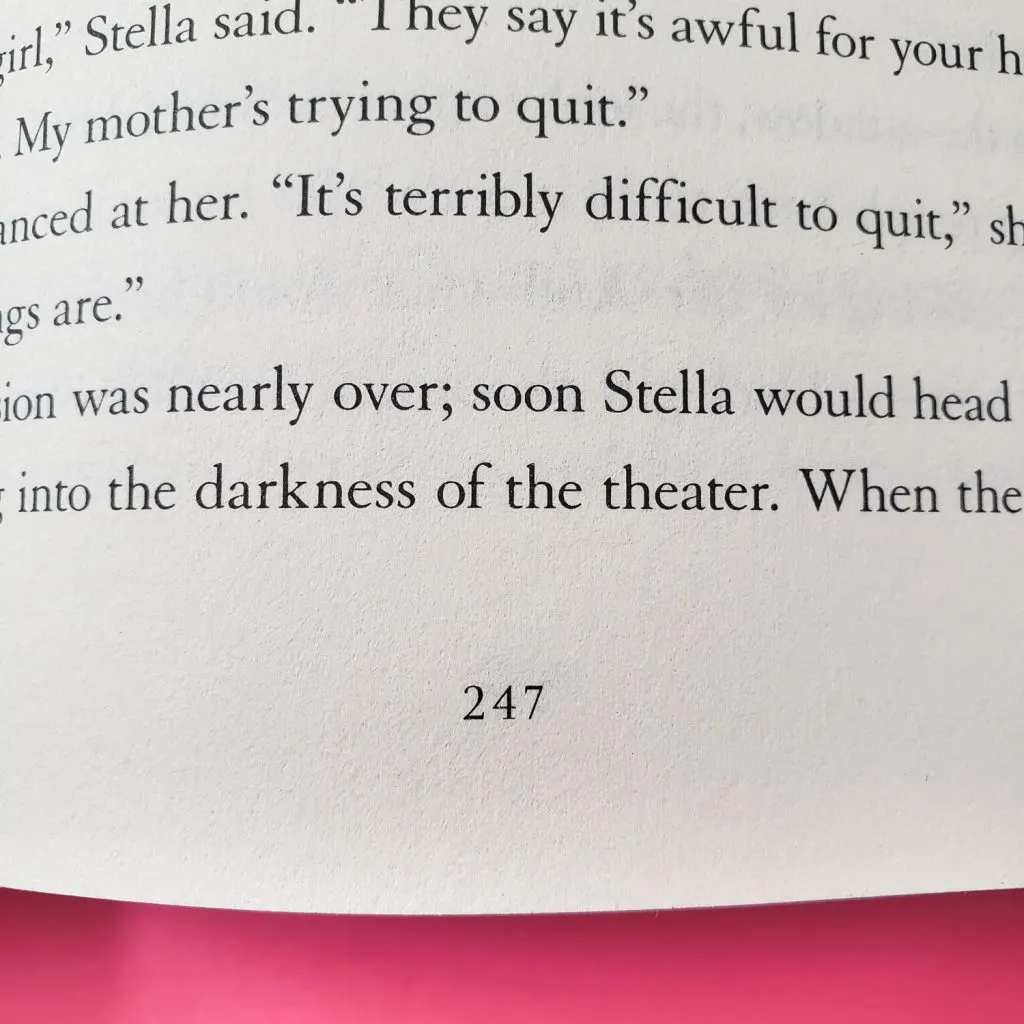 Each book has a dust jacket and pretty embossed hard cover underneath, colored to coordinate with the dust jacket.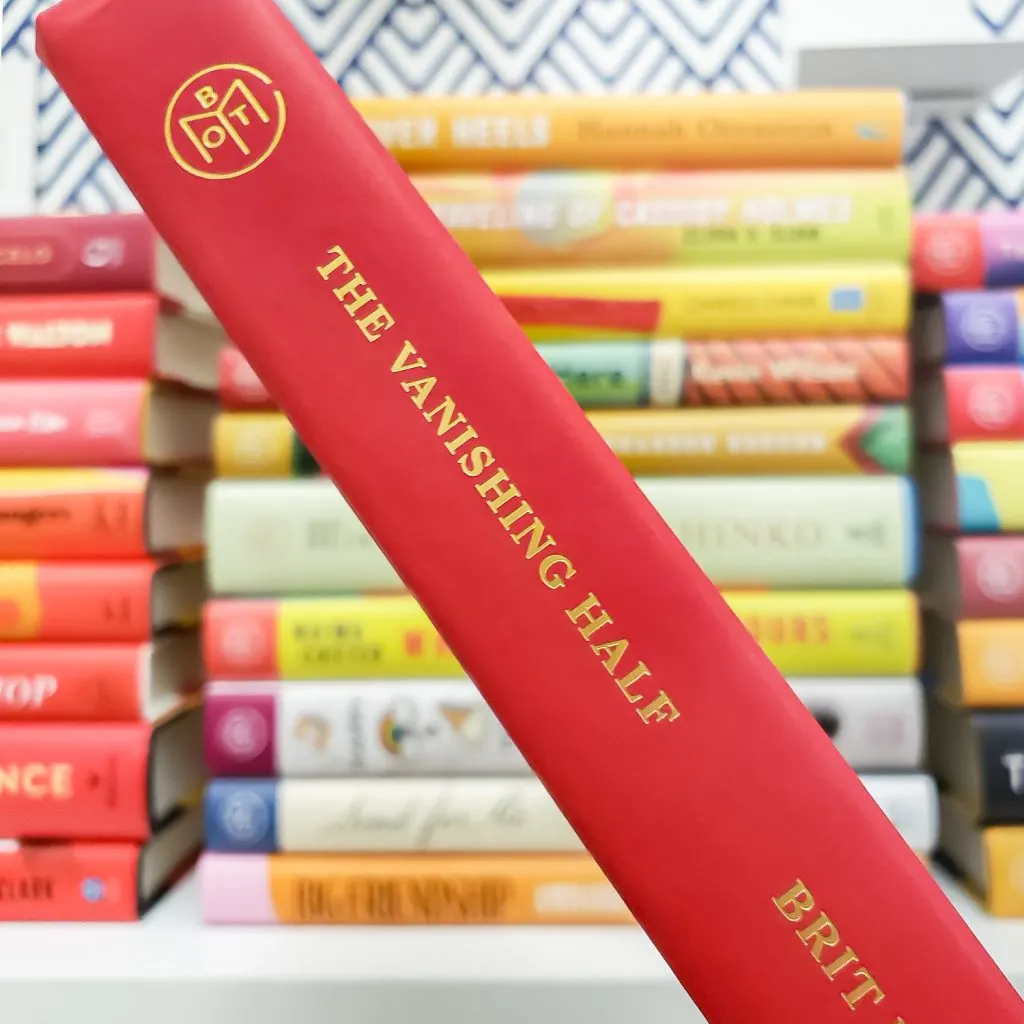 Most of the dust covers do have the BOTM logo at the top of the spine, so that could be a downside, but Melissa finds that the benefit of having so many books the exact same cover size outweighs the negative of the small logo. They look so pretty all together on shelving.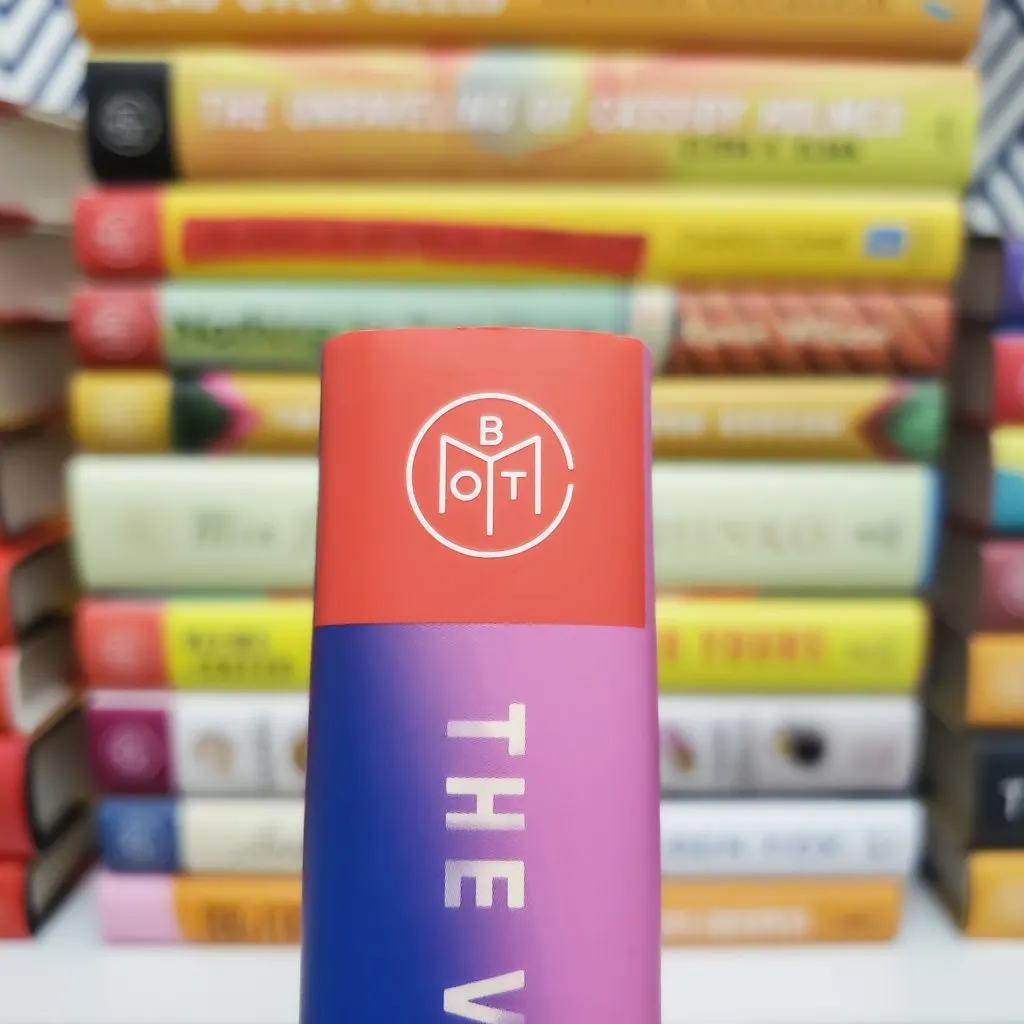 The front of the hard cover will also have an embossed logo and the release month in the lower right corner.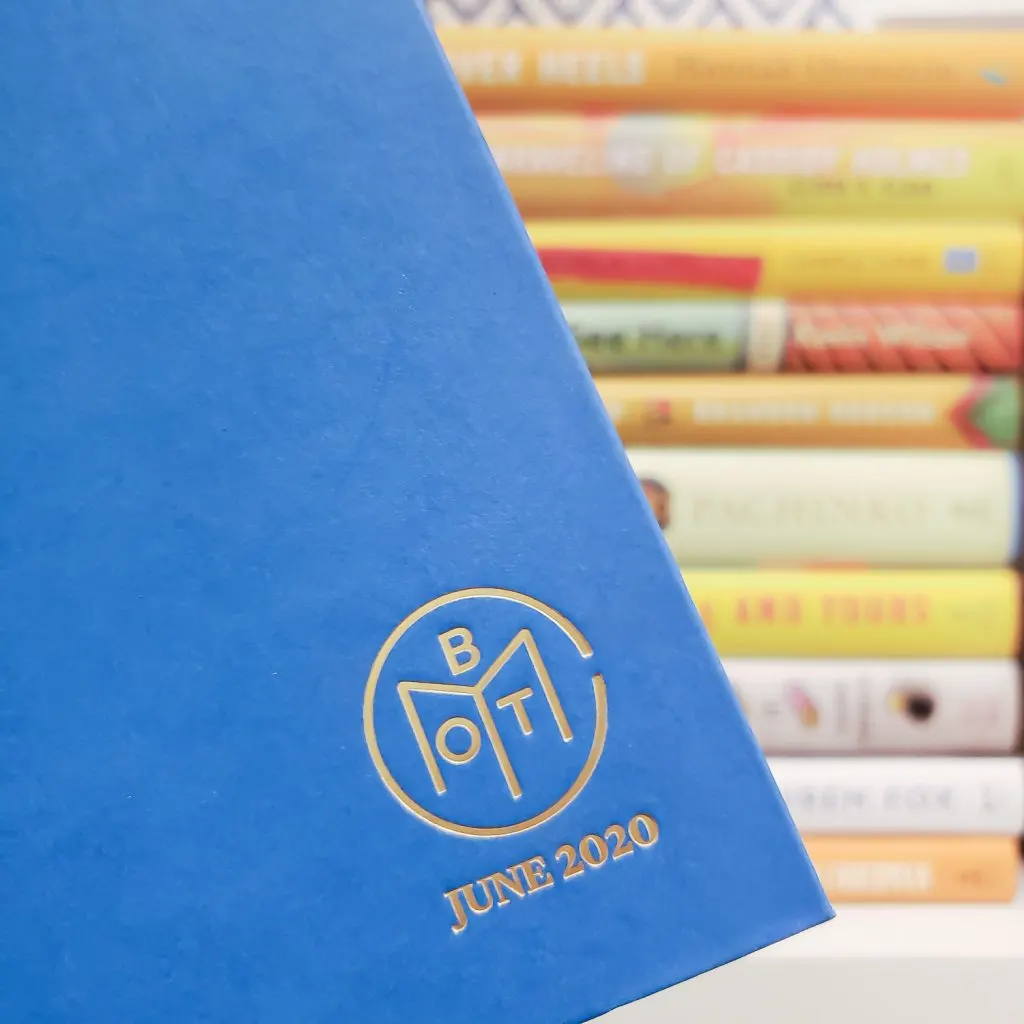 All this said, we know that just because we haven't experiences something, doesn't meant that it's not true.
Despite never having a problem with the printing, we know flukes could happen with any printer, even when books are purchased in-store. If you ever have an issue, just contact customer service for a replacement.
Are Read with Jenna Book Club Picks Always an Option?
Unfortunately, the Read with Jenna book club partnership with Book of the Month ended. While some months, her pick may be one of the BOTM options, it's not guaranteed.
Is Book of the Month Worth It?
This answer depends on several different factors, for some it's a great deal and for others, it's definitely not worth it.

What's your preferred reading style?
If you only listen to audiobooks or only have time to read after dark on your Kindle, this isn't the best option since it's all hardback books. Don't get sucked into the hype if you realistically won't read paper books each month.
PS: If you're an ebook reader, check out our post about whether Kindle Unlimited is worth it.

Do you like to keep books long-term?
If you're trying to build a home library, this is a great option. Melissa loves decorating with books and generally being surrounded by them, so it's perfect. But if you're a catch-and-release reader, sticking with the library may be better.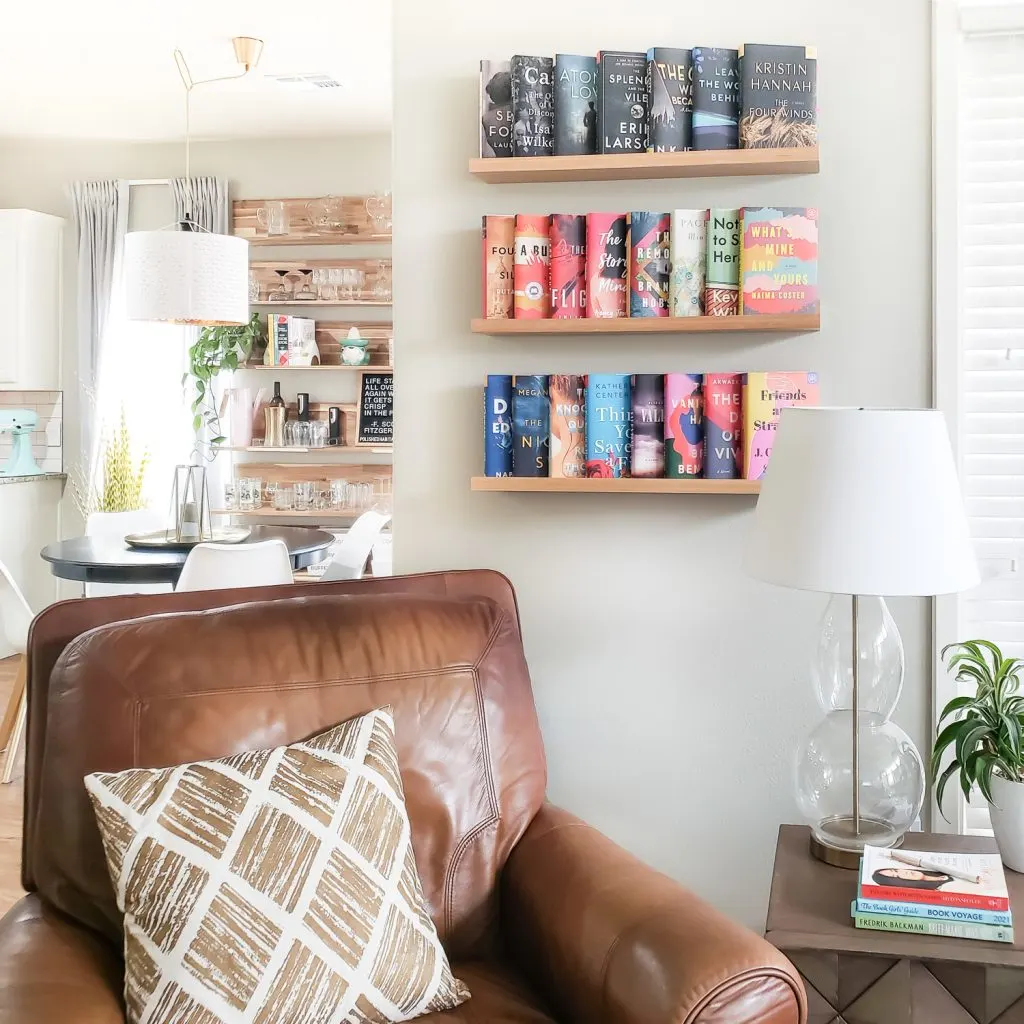 All the books on Melissa's living room shelving above came from BOTM. Because they're all the same size, they turn into uniform art on the wall.

How often do you purchase new releases?
While the back catalog of add-ons with BOTM is great, the biggest perk is getting new releases at more affordable prices. Usually, these books have long library waits, so if end up buying popular new releases regularly, this is a fabulous option to save money. Sometimes, you'll even get them before the release day!

How does the price compare with normal sale prices?

In June 2022, Melissa choose 3 books. Let's take a look at the cost breakdown compared to purchasing them online (as of 6/15/22).
| | | |
| --- | --- | --- |
| | BOTM Cost | Normal Price* |
| The Hotel Nantucket | 15.99 | 18.43 |
| The Change | 10.99 | 21.99 |
| The Wedding Dress Sewing Circle | 10.99 | 25.20 |
| Total for all 3 | $37.97 | $65.62 |
While the BOTM price rose $1/book in 2022, you can see that it's still an excellent value for new release hardback books. Melissa received her copy of Elin Hilderbrand's The Hotel Nantucket before it could be purchased in stores!
*Normal price column generated from Amazon prices on 6/15/22. Those prices fluctuate and are for comparison only.
Can I Save Even More?
Yes! While the monthly cost is $15.99 and allows you to cancel anytime, you can also opt to pre-pay for a year's worth of credits at once. The annual cost is $179.99, which brings the cost of your first credit down to $15/credit, saving you an additional $12/year.

What If I Want More Than 3 Books Per Month?
If you're trying to build your home library and find that you want more than three books each month, you can sign up for a different account with another email list. For awhile, Melissa had an account and so did her husband, so they could choose 6 books per month.

The second account operates just like the first, and you'll still pay $15.99 for the first book, and $10.99 for the additional choices.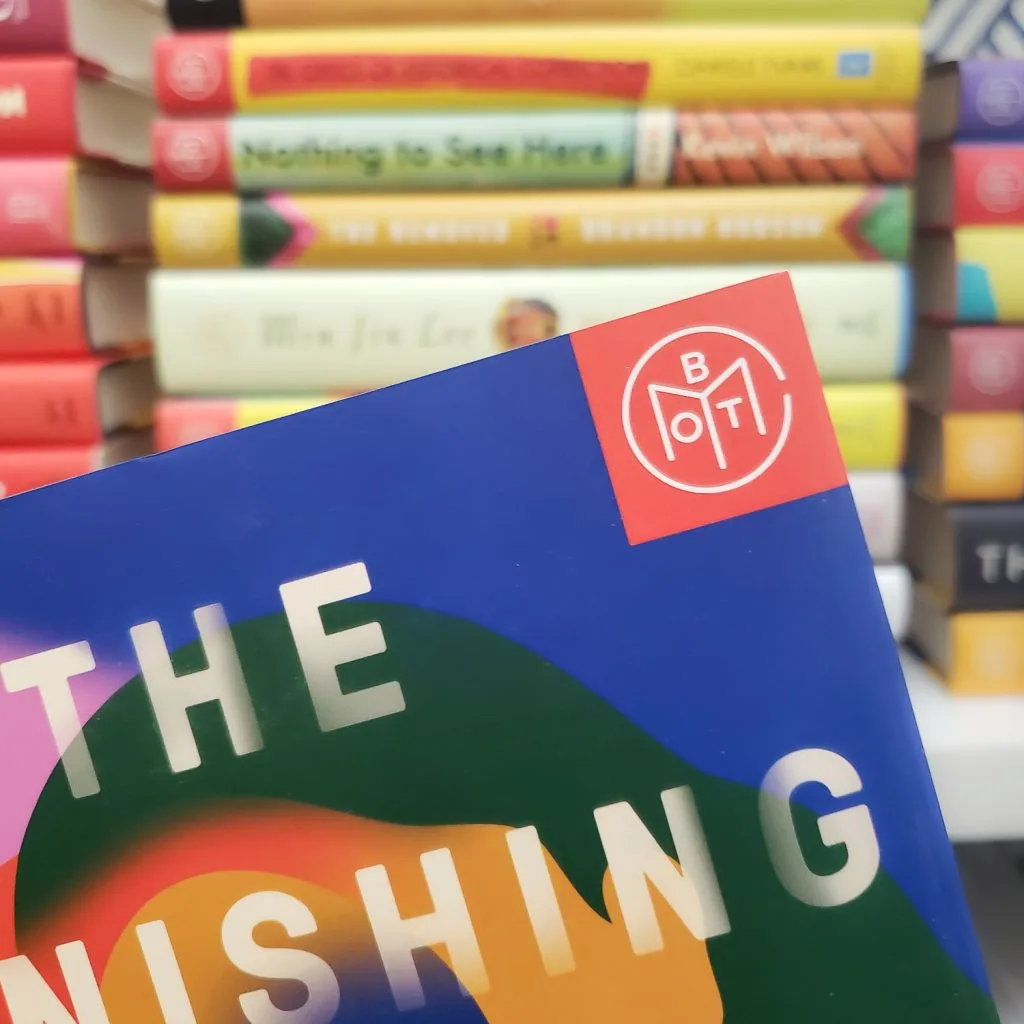 How to Cancel Book of the Month
So let's say you try it out for a few months and don't love it. Thankfully, there's no long-term commitment. Canceling is easy and Melissa has tested it out. Once she built up her library, she canceled the second account in her husband's name with no problem.

Just log in and click on Account, then Contact Us. In the dropdown under "How can we help?", choose "Cancel My Membership" from the options.
Are There Any Deals for Book of the Month?
We didn't intend to put any referral links in this post so you'd know it was genuine (as if you couldn't tell from Melissa's crazy collection). But, we realized that there is an extra discount on your first shipment if you order from an existing member's link. Full disclosure, we will get one free book credit if you use the discount link.

As of today, using the link makes your first book $10 off, so you'll pay $4.99. If you want to add on any additional choices before you complete your purchase, be sure to click on All Books at the top to add them. Angela just joined, and we expected it to clearly ask if she wanted to add anything to her box and it didn't. She had to know it was an option to go back and select more.
How Do I Refer Friends to BOTM to Earn Free Books?

Once you've joined BOTM, you'll also be able to refer others and earn free books. While you're logged into the website or app, click the Refer a Friend link at the top of the page. You'll find a custom code that you can share with all the big readers in your life!
How Do I See Who Has Used My Book of the Month Referral Link?

On the same Refer a Friend tab where you grabbed your code, just scroll down. It's a bit hidden because the page looks like it ends, but if you scroll past the link and some book suggestions, you'll find a section of "Your Referred Friends" where you can see who has used your link and how many credits you've earned.
We hope that was helpful if you've been curious about the best book subscription book. Let us know in the comments if we missed any questions you've had and we'll add them to the post!
More Book Subscription Reviews